It's a reality that everybody ages, but this reality isn't always prepared for by the majority. If you have a loved one who's getting into old age, you must help them prepare the safe and comfortable environment they need for retirement.
As they grow older, you have the option to bring them to a nursing home or allow them to age in place.  
When choosing for your loved ones to age in place, you need to ensure that your home is senior-friendly to secure their safety and well-being. This will also help them enjoy their days better around with their family and with ease of access getting around without being too dependent or reliant on the people around them.  
Listed below are tips to help you equip your loved ones so they can age in place:
1. Consider Hiring An In-Home Care Service 
Bringing your loved ones to a nursing home might not be the ideal solution, especially if you just cannot bear the idea of them growing older without any family member on their side. 
However, if you're often too busy with work and no one is at home to provide immediate care for your loved one, you might want to consider hiring an in-home care service.  
An in-home care service is a full-time professional healthcare service given at home, which can be customized for senior care. It essentially works like having a personal nurse or caregiver at home.
This will help you make sure that your senior loved one is cared for properly when you're away.  
And since you'll be placing your loved ones under the care of an in-home care service, you should look for a company that provides reliable and outstanding services. Look online for professional services in your area, like the Senior Helpers in Orlando, and don't forget to check testimonials from their actual clients to get a glimpse of the quality of their services.  
2. Senior-Proof Your Home
People in older age are more prone to falling and slipping as they no longer have the strength and stability to support their bodies as they move, especially if they have a history of musculoskeletal injuries or disorders.
You can just imagine the struggle they need to face whenever they need to walk up and down the stairs with weak knees, ankles, and wrists to support their bodies. For your loved ones to live more comfortably at home, you should make your home senior-friendly.  
You can do this by moving their room to the ground floor, if it isn't yet, along with the things they use the most so they can easily access them. Use non-slip mats in their bathroom and install grab bars in areas where they would sit or have to stay still like the toilet, bathtub, and shower area.
You should also update your house with the following tips:  
Consider replacing the entire floor with a carpet 
Remove trip and fall hazards such as cords and contraptions that stretch across the floor
Cover sharp edges and corners with soft pads
Use padded furniture items
Install a medical alert system
Ensure your loved ones are wearing non-slip footwear
Avoid using floor waxes
Install lights with motion sensors
Reduce the maximum temperature of water heaters
Keep a fire extinguisher
Place insect repellants in every room
Install grab bars, transfer poles, and railings and make sure they're secure
With the right preparation and arrangement, hazards and risks can be minimized, if not eliminated, so you can be confident that your loved one will be safe and secure at home.
3. Improve Accessibility
Facilitating accessibility in a senior-proofed home is one way to make your senior loved one feel independent somehow, which can be beneficial for their mental and physical health. While the idea might scare you, what you can do is look at how you can help them stay independent while making sure their environment is safe. 
You can begin with these adjustments:  
Place items they constantly use on their bedside
Replace faucets with single-lever for ease of use 
Add stepping stools (with a maximum of two steps)   
Keep an extendable grabber or reacher tool handy
Put a shower chair inside the bathroom
Use higher chairs and toilets 
Place kitchen items on lower shelves or drawers
Add ramps or stairlifts where needed 
While the adjustments may be an added cost, they will help guarantee that your loved one will be more comfortable doing things independently without safety hazards. 
4. Save Emergency Numbers on Speed Dial
If your loved one can operate a cellphone, it would be best if you could add emergency details on their contacts. This way, they won't have any trouble calling for help when there are emergencies.
Alternatively, you can also put a list of emergency numbers next to the telephone. Saving important emergency numbers on speed dial and teaching them how to use speed dials in case of emergency will also help them make a call faster and fuss-free.  
Ensure you make a list of the following emergency contacts:  
Emergency hotline
Fire control 
Poison control 
Police department
Family emergency contacts 
Their primary doctor
Healthcare provider 
Nearest emergency room 
Explain these numbers to your senior loved one and teach them how to make a call and which numbers to dial when they have an emergency. If they have a companion at home, provide them with the same instructions as well.
Conclusion 
Allowing your loved one to age at home safely and comfortably is possible with the right planning and preparation. Aside from making it possible for them to spend more time with the family, it also helps them retain their independence and autonomy even through older age.
Senior-proofing your home will require careful and thoughtful planning. However, if you want to make sure you're not missing anything, you can also consult with professional contractors that specialize in senior-proofing homes or home safety services.
While it may be costly, treat it as an investment for your senior loved one's safety, comfort, and happiness, which is what any loving family member will want.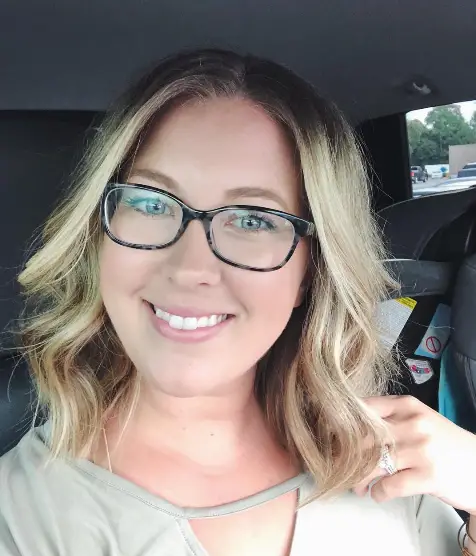 Lauren Gamble is an author, mompreneur, co-founder of Naturally Made Essentials. She is on a mission to help thousands of women across the world achieve a healthy, happy lifestyle through teaching natural health practices.