When our skin loses the ability to snap back easily back to its original place, sagging occurs.
Saggy skin can lower your self-confidence and make you feel bad about yourself. There are different ways that loose skin develops, such as weight loss, pregnancy, or aging. Whatever the cause may be, reversing to your old, supple skin would be a challenge.  
But that doesn't mean that it's impossible. With current technology, there are a ton of ways you can get rid of saggy skin: 
For anyone who wants to tighten their skin but wants it to be completely natural, laser skin tightening can be a great alternative. If you're too confused by this method, you can read this guide to have a better understanding of the process.
This solution is effective and it also does not have any adverse effects on the skin. As early as your 20s you can already go in for a session to get ahead of skin sagging later on in life.  
The procedure can help your skin to increase production of and retain collagen, making it firmer and less likely to sag later on. As the laser treatment is meant to stimulate natural processes, this means you will avoid adding unnatural chemicals into your body. 
The use of firming creams has long been a widely popular choice. If you shop for yourself, make sure that you purchase a cream that contains retinoids as they're chemical derivatives of vitamin A, which helps to increase the turnover of skin cells.  
It's also suggested to look for hyaluronic acid, which helps to keep your skin hydrated which results in firmer skin and smoother skin. 
An added ingredient that you should be on the lookout for is niacinamide. Niacinamide helps to reduce fine lines and wrinkles. It's also great for minimizing your pores and treating acne, so you could get a whole lot of benefits with a single ingredient.  
Good quality skin tightening supplements should be those that are formulated by experts. They should include all of the nutrients that can be found in nature, like vitamin A, vitamin E, zinc, and coenzyme Q10.
Some natural herbs are effective in stimulating collagen production. Most of these supplements should be accompanied by healthy diet and regular exercise. The result is a long-lasting skin-tightening process that will leave your skin smooth, radiant, and full of elasticity. 
To find the best supplement for your skin, check the ingredient list carefully before you buy it. This way, you can be sure that you are buying a good quality product – and a safe one too. 
Along with this, you can practice a good skincare routine and
avoid bad habits to improve your skin's health
. 
A lot of exercises are meant to tighten the muscles in your body. However, most of them will only give you temporary results because your body adjusts and returns to its previous state once you stop exercising. 
Your main goal is to build muscles through weight-training exercises that can help to minimize your saggy skin, especially if the cause of your loose skin is from sudden weight loss.  
If you have loose skin due to pregnancy and want to tighten that skin right away, you should consult with your doctor first before engaging yourself with exercise to make sure that it's safe for you to begin working out.  
If you're looking for a clinical approach, V-Shape has been a widely popular method. Not only can it help to tighten skin, but it can also help reduce double chin, reduce crow feet, lines around your forehead, and smile line.  
The V-Shape procedure is one of the common skin-tightening treatments that's pain-free. It works by using ultrasonic shear waves accompanied by a radio frequency that helps to reduce the fat around the face to help contour the face and make it slimmer.  
This procedure is great if you want to slim down your face or if you want to reduce any signs of aging for a youthful and healthy look. 
This method is similar to a V-Shape but uses different technology. This is also non-invasive and pain-free.  
The VelaShape machine uses a combination of four different technologies that help to treat thighs, buttocks, love handles, or abdomen. To see the full results, you will be needing a minimum of four sessions, and the price will range depending on the body part.  
VelaShape can be used to help tighten skin and also help reduce cellulite which is more common to appear in women, especially for those who have just given birth.  
ThermiTight works by stimulating the collagen fibers within your skin's cells. When your body produces less collagen, the skin loses elasticity, and fine lines, wrinkles, and sagging begin to appear more often.
By stimulating collagen production, you can help your body regain lost elasticity and reduce lines. By using ThermiTight regularly, you'll notice the difference after just a few months of continuous use. The healing time will vary based on your skin, but most will see improvements in the first couple of weeks of treatment. 
With the non-invasive method, you won't need to go under the knife or have to endure painful injections. Instead, you just apply your skin tightening formula directly to the affected areas and allow the device to work at its highest level for about twenty minutes.
After your initial application, you can then resume your normal activities. The results are permanent, so you don't have to worry about experiencing any adverse side effects from ThermiTight. If you're looking for a new, non-invasive way to tighten your skin, ThermiTight could be just what you need. 
Conclusion 
Having saggy skin is never a confidence booster. If you want to tighten your skin, there are many options available to you. Some methods can be done at home and some are exclusive to clinics.
For whatever procedure you might pick, make sure that you have done thorough research to see if it is the perfect fit for your needs.
After having any procedure done, make sure that you do proper care so that you can eliminate the possibility of your skin going back to the saggy phase and not waste your efforts into bringing back your skin to that youthful glow.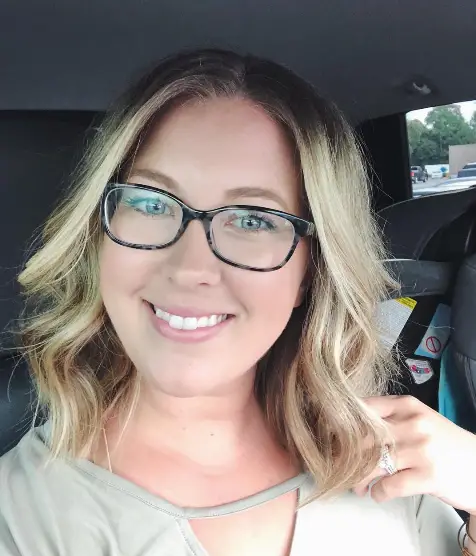 Lauren Gamble is an author, mompreneur, co-founder of Naturally Made Essentials. She is on a mission to help thousands of women across the world achieve a healthy, happy lifestyle through teaching natural health practices.