These fun citrus-inspired treats are refreshing and nutritious, especially with their gut-healing properties. This recipe comes from Suzie, a real food chef inspired by her healing journey with rheumatoid arthritis, at The Tasty Remedy.
Shop for key ingredients on Amazon: gelatin, maple syrup, vanilla extract, heart-shaped silicon moulds.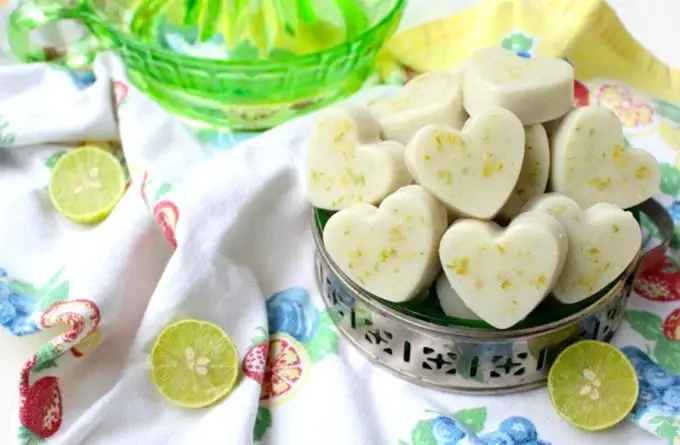 Gut Healing Key Lime Bites
Ingredients
1 can (13.5oz) full-fat coconut milk
½ cup key lime juice (about 15 key limes)
1 Tbsp key lime zest
½ cup water
2 tsp maple syrup
½ tsp vanilla extract
4 Tbsp gelatin
Instructions
In a small sauce pan, combine the coconut milk, key lime juice and water over medium heat. Use a whisk and stir until smooth.
Add zest, maple syrup and vanilla, and stir. Remove from heat.
Slowly pour in the gelatin while whisking continuously. You'll want to pour in the gelatin slow enough that you don't create clumps. Whisk until smooth.
Pour mixture into silicon moldsor a greased 9x9 pan. Let set in the fridge for 1 to 2 hours.
Remove from molds and store in an air-tight container in the fridge.
Want more recipes like this?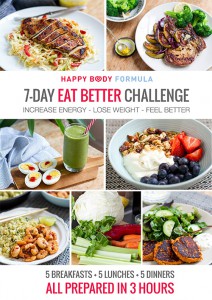 Is life getting in the way of your goals to eat healthier and feel better?
We know it's hard to stay on track when you're tired and busy during the week. We often make bad choices when unplanned and unprepared.
That's why we created our make ahead meal plans, complete with real food recipes and shopping lists that will cover you for five dinners, lunches and breakfasts.
We believe that planning and preparing meals ahead of time is your best strategy towards healthier eating. Get the 7 Day Meal Plan Today.
Music, mountains, dogs, travel, food and friends.