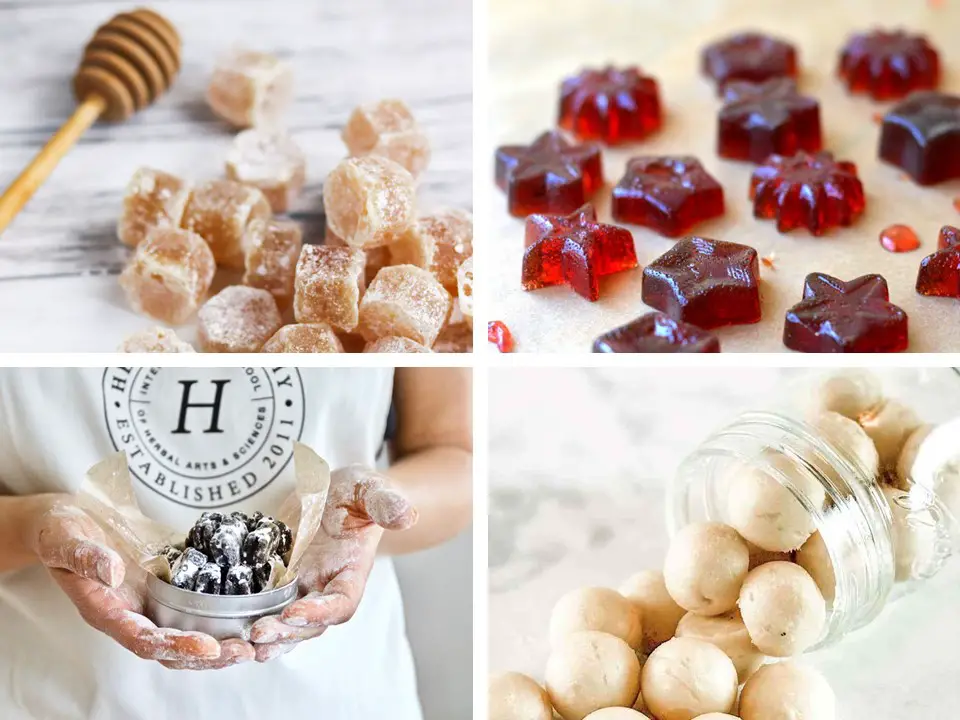 Is there anything quite as annoying as a pesky cough?
Whether dry, chesty, or phlegmy, a cough during cold and flu season can be enough to prevent you and your family from a good night's sleep.
Rather than waiting it out for weeks, why not use a tried-and-tested remedy?
Cough drops have been a go-to for many families for decades now, but have you ever thought about creating your own?
Not only can store-bought cough drops be expensive, but they can also contain ingredients that aren't natural, nor are they familiar to many of us. 
It's always best to feed your body with ingredients you know and trust, which is what makes the following 17 natural and homemade cough drop recipes undeniably good!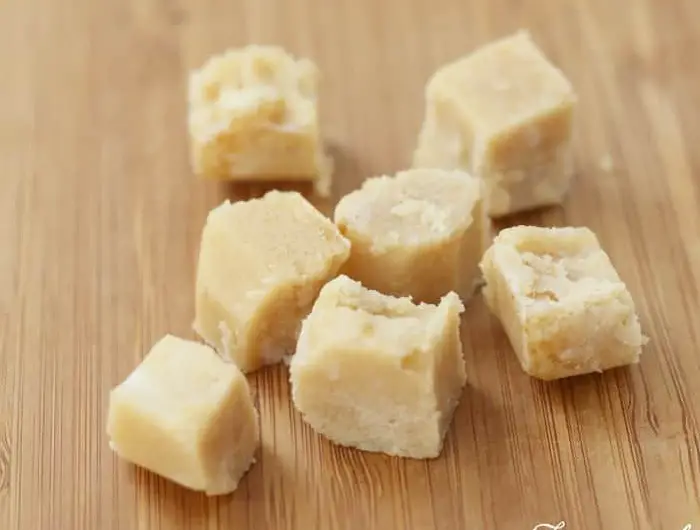 1. HOMEMADE PEPPERMINT COUGH DROPS RECIPE FROM FRUGAL FARM WIFE
These throat-soothing cough drops feature coconut oil, raw honey, and peppermint containing menthol to support your respiratory system.
Coconut oil and honey are antibacterial, anti-fungal, and anti-viral – health benefits your body needs when it's trying to fight off illness!
When it comes to 'medicine', your kids certainly won't reject these.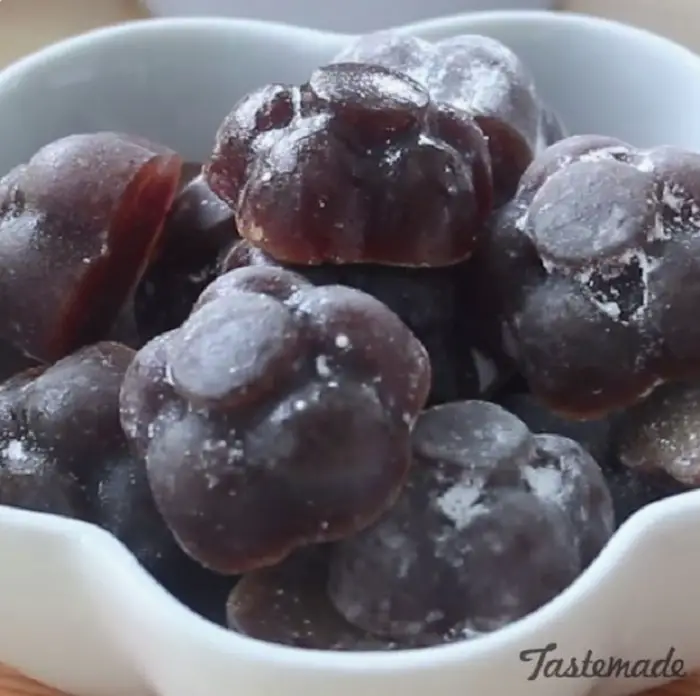 2. DIY COUGH DROPS FROM TASTE MADE
Made with lemon juice, ginger and honey, these cough drops are a great remedy when you're fighting a cold.
They also contain powdered vitamin C to boost your immune system, as well as optional powdered sugar to make them more pleasant to consume (although the ingredients alone taste amazing!).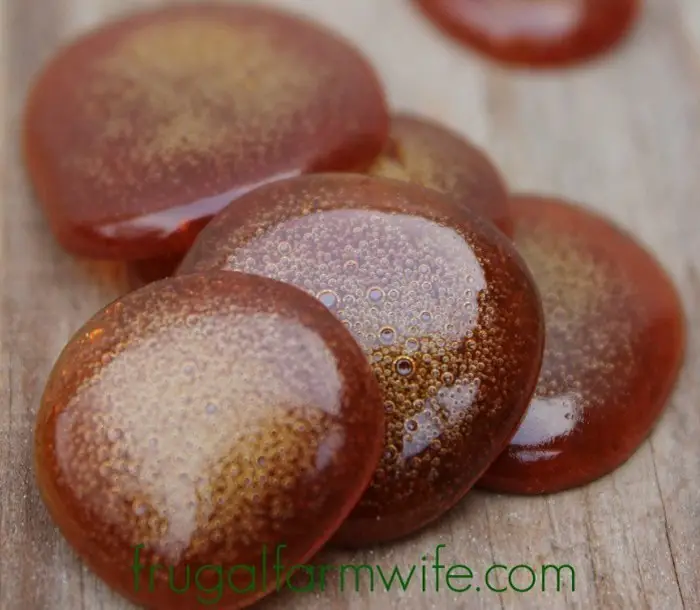 These DIY cough drops contain a bounty of natural and nourishing ingredients, including peppermint, chamomile, cinnamon, and ginger. And who says high quality herbal remedies have to be expensive?
All of these are readily available at your local supermarket, saving you having to hunt down rare, hard-to-pronounce herbs.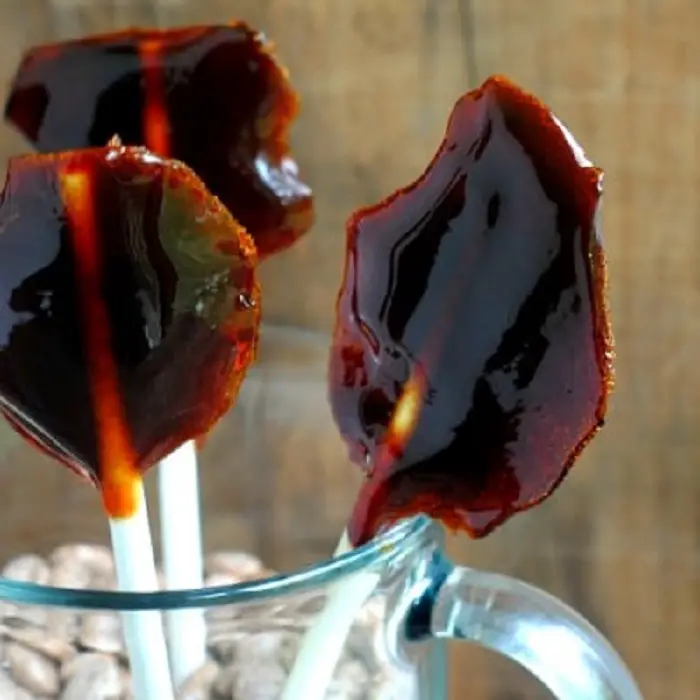 4. HONEY FLAVORED HOMEMADE COUGH LOLLIPOPS FROM FREEBIE FINDING MOM
How's this for a great idea to help children when they're suffering from a cold or flu?
Honey flavored cough lollipops! We all know how soothing honey can be for our health, so these cough lollipops only contain one key ingredient: honey. Trust us, your kids will love them!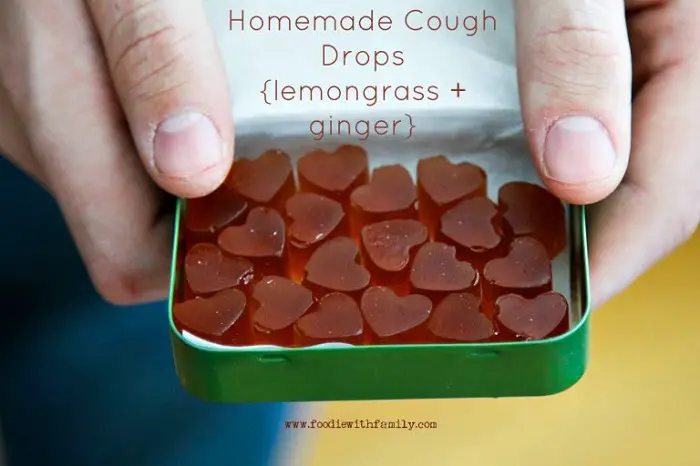 5. HOMEMADE LEMONGRASS AND GINGER COUGH DROPS FROM FOODIE WITH FAMILY
As the chef states, there is a reason that humans have used ginger as medicine for centuries:
It works! They take just 5 minutes of prep time, followed by 30 minutes of cooking time, before you let them cool overnight. Other ingredients include lemongrass, water, lemongrass and ginger tea, honey, and granulated sugar.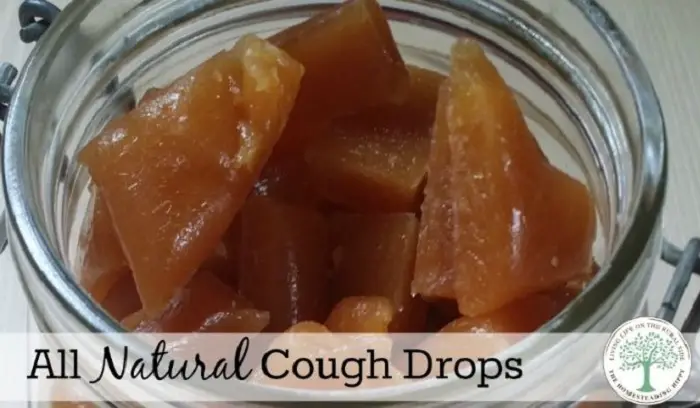 While there might be a lot of sugar in this recipe, it's necessary not only for the "candy" part, but it also acts as a preservative. Other ingredients include coconut oil and lemon-ginger infused honey.
The shelf life on these should be about a year but watch your loved ones (or yourself) want to gobble these up within just one week!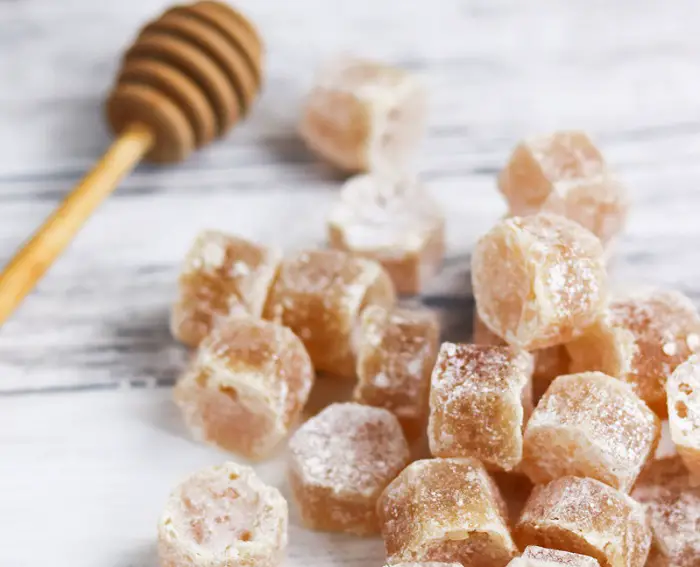 7. HONEY LEMON GINGER THROAT DROPS FROM DAILY DISH RECIPES
These tasty DIY cough drops can be consumed when you have a cough or sore throat, plus you can drop one in your tea for a sweet, yet natural, taste.
To make them yourself, you'll just need hot ginger tea (strongly brewed), raw honey, and a large lemon juiced. You'll have cough relief in no time!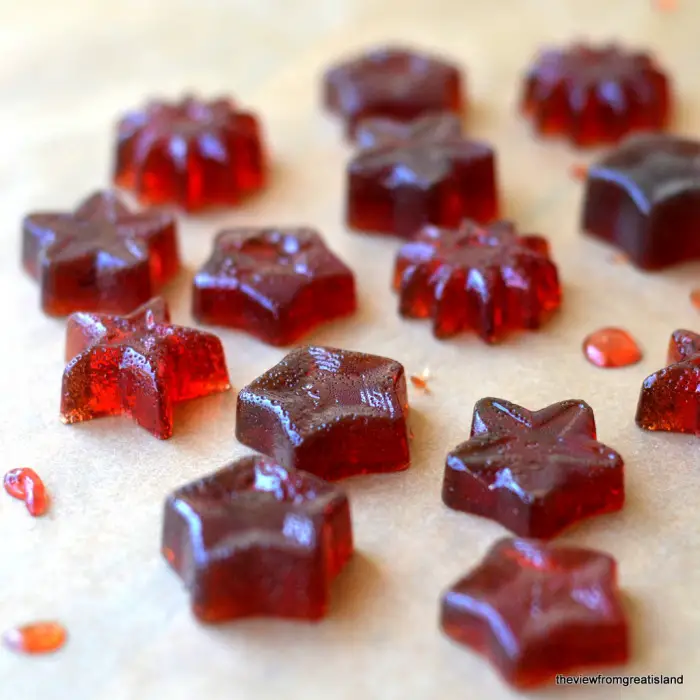 These DIY hibiscus and lemon cough drops are made with a strong brew of rosy hibiscus tea and fresh lemon.
If you want to take it a step further, you can use echinacea, horehound, peppermint, eucalyptus, ginger, or even turmeric. A few drops of essential oil will also greatly alter the flavor, so why not experiment and see what works best for you?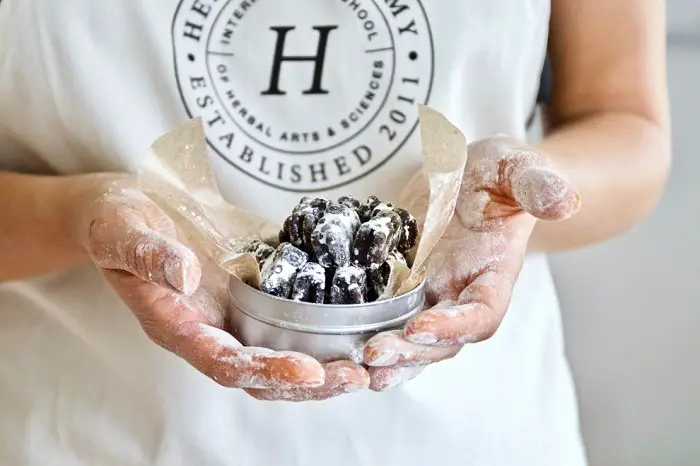 9. DIY COUGH-EASE COUGH DROPS FOR DRY, SCRATCHY THROATS FROM THE HERBAL ACADEMY
As you can imagine, herbs with antispasmodic, anti-inflammatory, and demulcent properties are just the thing needed for dry, scratchy throats that are the result of spasm-like coughs.
That's why this recipe uses helpful ingredients such as linden, peppermint, plantain, thyme, and marshmallow. Sounds delicious!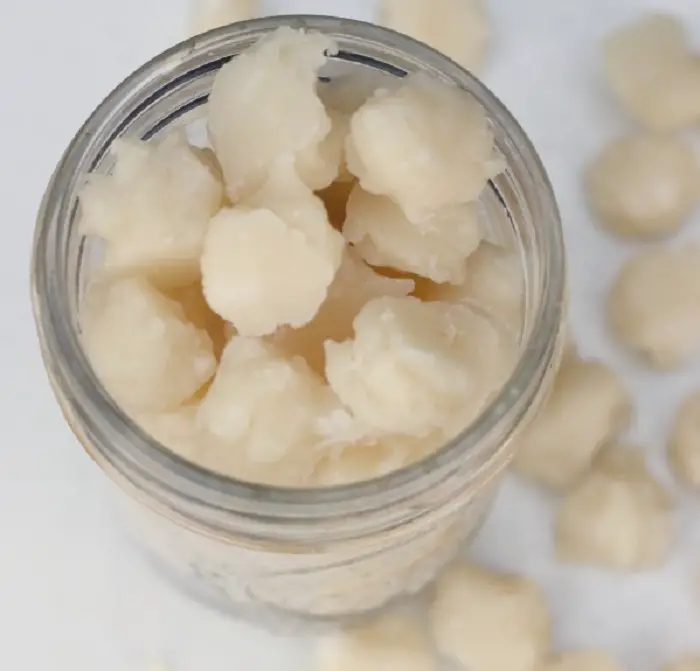 10. CINAMMON BARK AND PEPPERMINT COUGH DROPS FROM LITTLE US
To make these, you whisk together 1/2 cup organic coconut oil, 1/2 cup raw local honey, 2 drops cinnamon bark essential oil and 2 drops peppermint oil.
Not only do these two essential oils combine to give the drops a wonderful flavor, but they're also very healing when you're feeling run down and suffering from a pesky cough.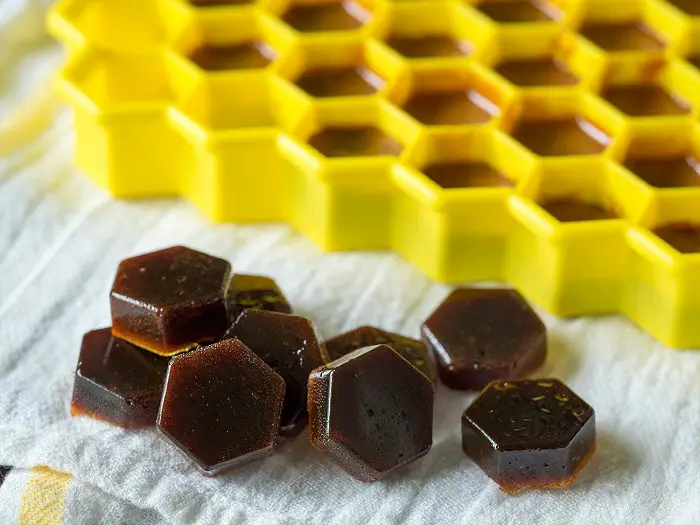 11. HONEY LEMON COUGH DROPS FROM 12 TOMATOES
How great do these hexagon-shaped cough drops look?
What's wonderful about this recipe is that you'll most likely already have these ingredients at home, including lemon tea, honey, sugar, and fresh ginger. Plus, if you don't, they're just a short trip to the supermarket away!
This recipe makes 30 – 35 cough drops, so they'll certainly last you a while.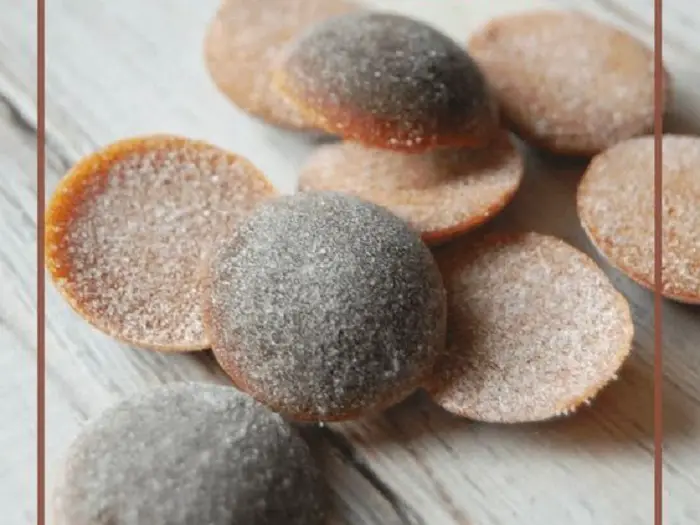 12. DIY HYSSOP COUGH DROPS RECIPE FROM PRONOUNCE
Have you heard of hyssop?
The ingredient helps loosen mucous, get rid of congestion, and soothe sore throats. It can even help lessen the time of colds and flus, making it the perfect ingredient for a cough drop.
To make these, you'll also just need water and honey – it's so simple. Don't forget to buy some silicone cough drop molds to make the entire process easier.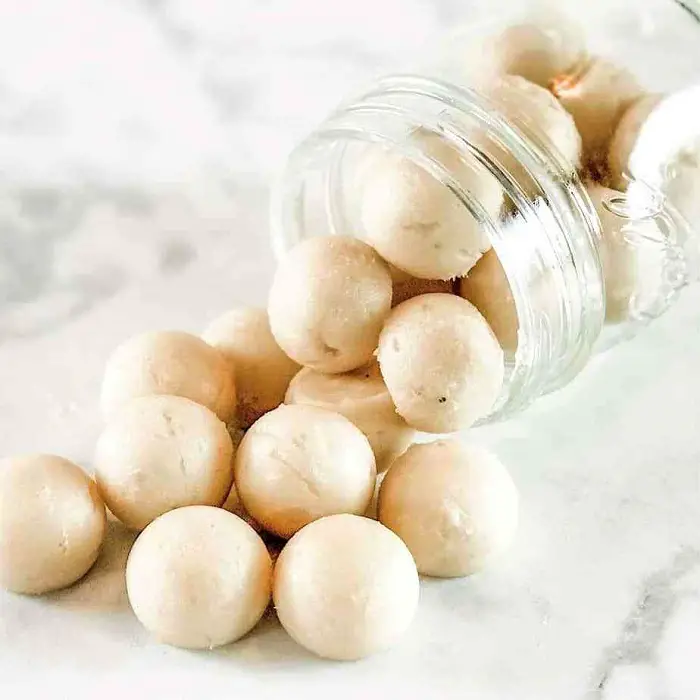 13. NO COOK COUGH DROPS WITH ESSENTIAL OIL FROM ONE ESSENTIAL COMMUNITY
Inside these natural cough drops, you'll find nourishing and healing ingredients including organic virgin coconut oil, raw local honey, ginger essential oil, cinnamon bark essential oil, lemon essential oil, and frankincense essential oil.
You just can't go wrong! The best part? You don't even have to cook them.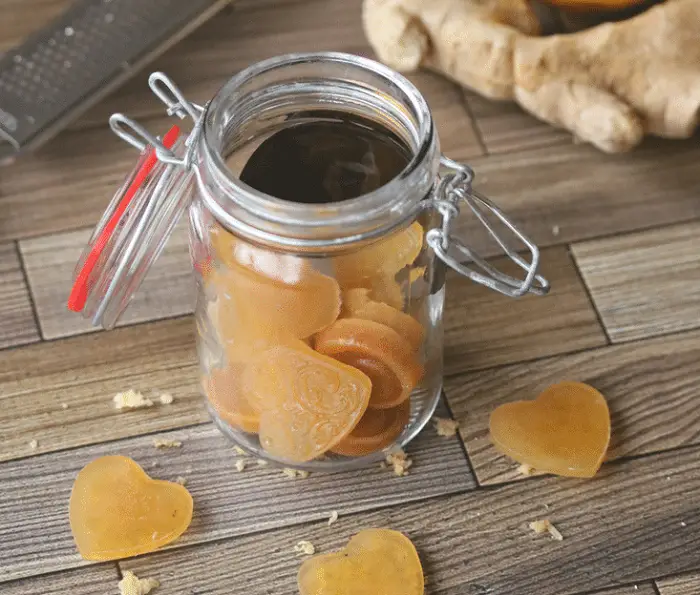 14. HOMEMADE HONEY LEMON COUGH DROPS FROM FIT AS A MAMA BEAR
These DIY cough drops are certainly something you'll want to add to your cold and flu arsenal. They contain honey, which helps coat your throat to prevent the scratchy cough feeling.
Additionally, lemon helps prevent and eliminate bacteria and infection as well as keep the pH of your stomach in a healthy range. Other miraculous ingredients include coconut oil and fresh ginger.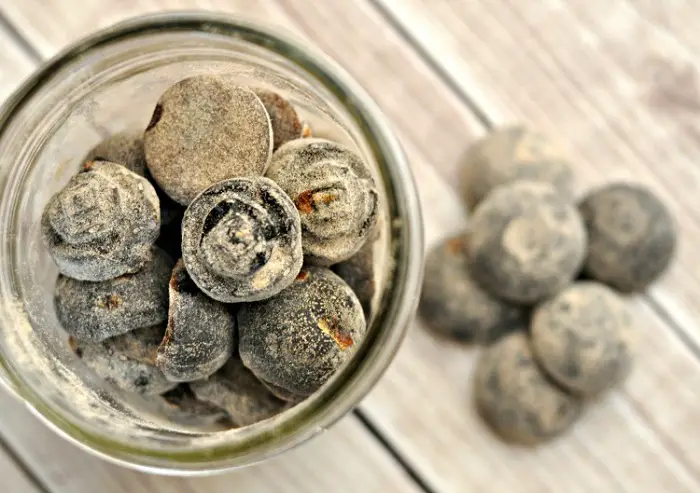 15. SOOTHING LEMON THYME DIY COUGH DROPS FROM HAPPY MOTHERING
Along with honey, which is soothing to the throat, these DIY cough drops also use lemon, thyme and slippery elm bark as core ingredients.
It's a relatively easy process to make these DIY cough drops, but it does take time and patience. Just keep in mind, you're basically making hard candies, so ensure you have the right materials before you begin!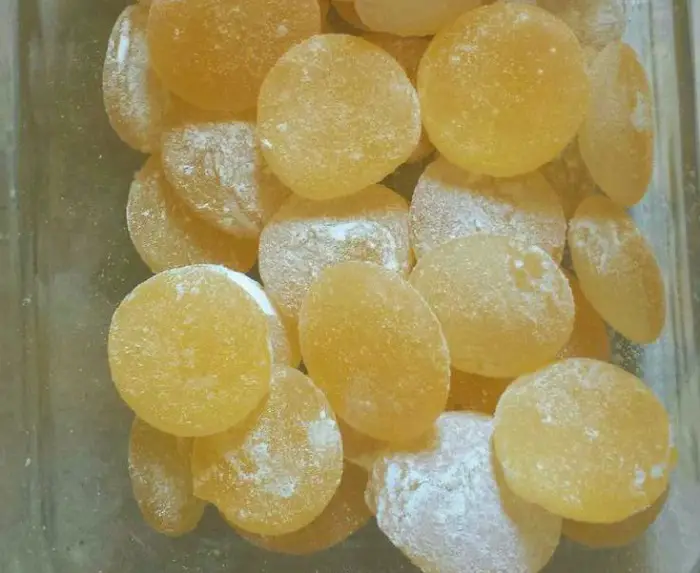 16. DIY SOOTHING COUGH DROPS WITH ESSENTIAL OILS FROM PAINTED TEACUP
When it comes to helping to ease a cough and the sore, raspy throat that comes with it, these DIY cough drops pack a serious punch.
They contain 10-20 drops of doTERRA On Guard essential oil, as well as 10-20 drops of doTERRA lemon essential oil and other helpful ingredients such as honey. When using any essential oils, it's important to first ensure they can be ingested.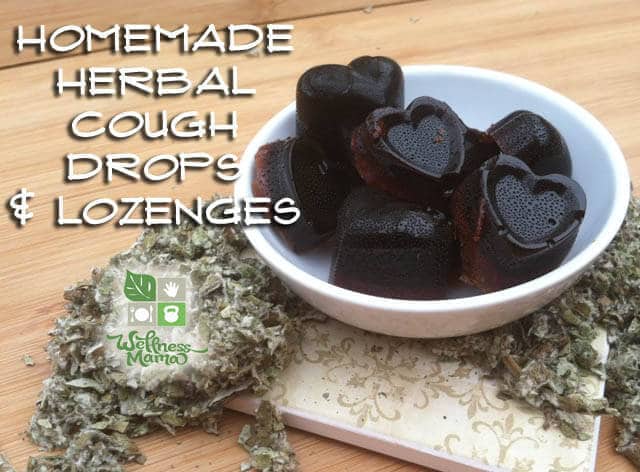 17. HOMEMADE HERBAL COUGH DROPS FROM WELLNESS MAMA
Ready for another homemade cough drop recipe that contains a bounty of herbs and other helpful ingredients to assist you or your loved ones with a cough, sore throat, or cold?
This unique recipe uses water infused with herbs (such as slippery elm, coltsfoot, cinnamon, elderberry and chamomile) and honey. You'll feel better in no time!
Get Rid of Your Coughing With One of These Cough Drop Recipes
There you have it – 17 of the best homemade and natural cough drops to help you soothe and cure a pesky cough, sore throat, or cold.
Because these use natural ingredients such as honey, lemon, ginger, herbs, or essential oils, they're a lot safer and more beneficial for you and your family to use. Plus, the nourishing ingredients will have you feeling better before you know it.
When it comes to making your own cough drops at home, you may need some additional materials, such as silicone molds (if you plan on creating them in neat little shapes) or a cooking thermometer.
While not completely necessary, they will make your cooking experience a lot easier and more efficient.
Which DIY cough drops will you be making in preparation for cold and flu season? We'd love to hear from you in the Comments section below!
Share on Pinterest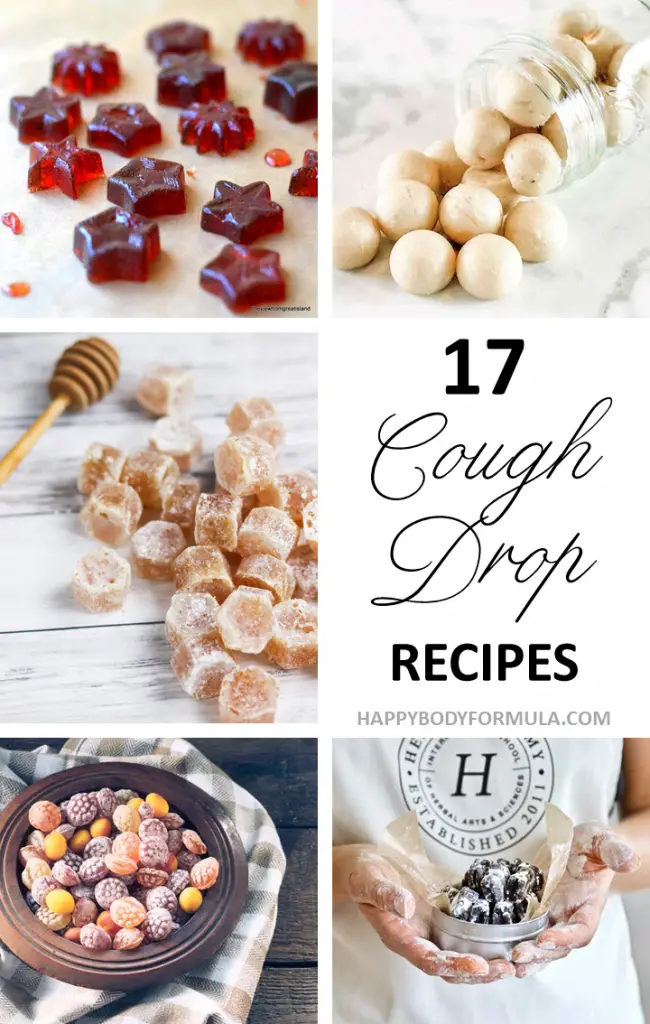 Melanie Clarke is the founder of Whim Online Magazine, an online magazine based in Australia that has a strong focus on whimsical + dreamy photography, as well as art and fashion content.