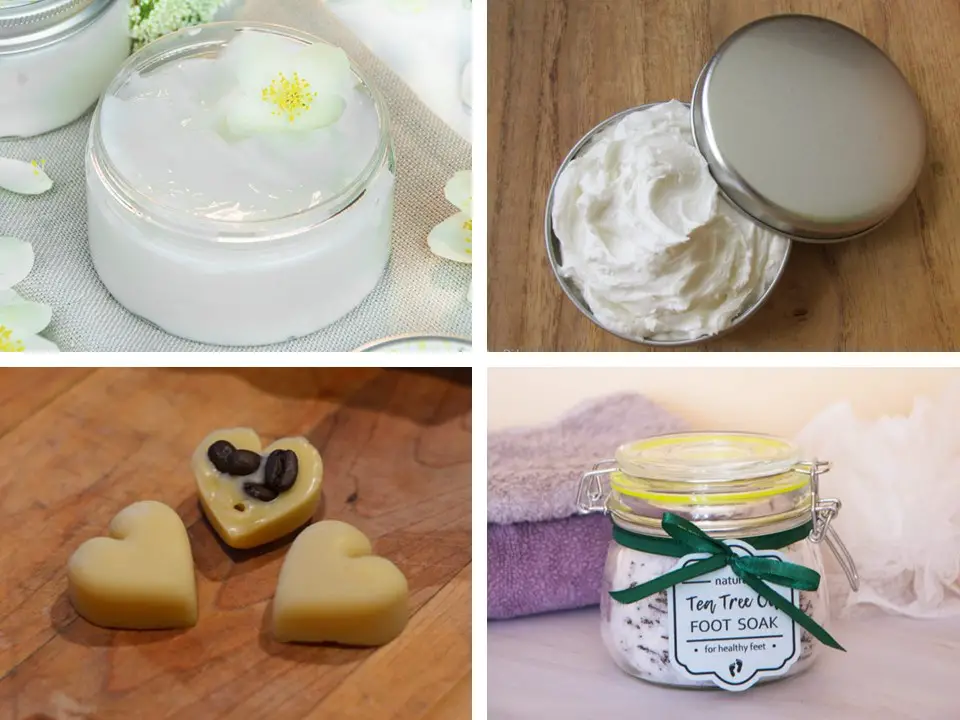 Summer is upon us in the northern hemisphere, which means the likelihood of having dry, rough, and cracked feet multiplies.
Wearing flip-flops can leave our heels sore and tired, while walking around barefoot might be relaxing, but it's detrimental to the tender skin on your feet.
Add in exposure to bacteria at public pools and beaches, and you've got yourself a set of feet which really need some extra TLC.
The good news is that keeping your feet soft, moisturized, and smooth can be as simple as applying a lotion or balm each night. Forget expensive store-bought products that are filled with toxins, however.
We're talking about lotions which use natural, skin-loving ingredients to make your feet not only look good, but feel good too.
That's why we've rounded-up 13 homemade foot creams that you can whip-up this weekend. They're quick and easy to make, and would even serve as wonderful little gifts for your loved ones.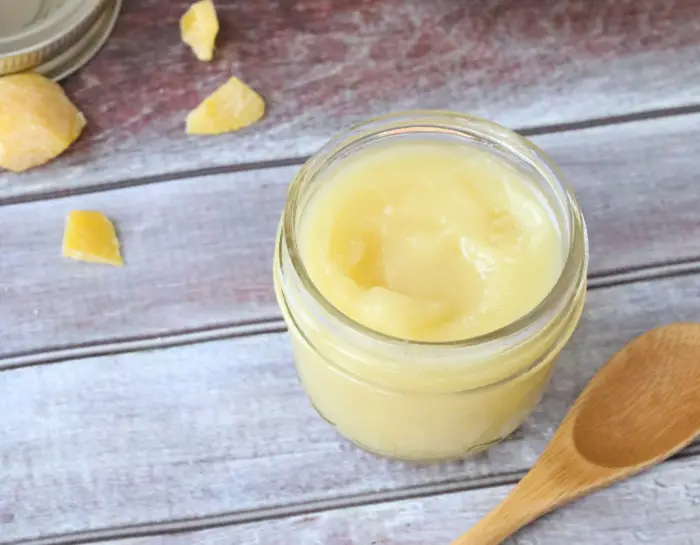 1. HOMEMADE GRAPEFRUIT FOOT LOTION FROM RUBIES AND RADISHES
More often than not, we forget about our feet and they become dry or cracked. This DIY grapefruit lotion is here to change all of that, however, as it can be slathered on daily to protect and nourish your feet.
It contains ingredients such as shea butter, coconut oil, beeswax, and grapefruit essential oil. How easy is that?
2. INVIGORATING AND MOISTURIZING PEPPERMINT FOOT MASSAGE LOTION BAR FROM JOYBILEE FARM
How clever is this? It's a DIY peppermint foot lotion bar that will invigorate, refresh, and help with fungal issues. You apply the foot massage bar as a moisturizer, being sure to get into any cracks in the heel, and in-between the toes.
The peppermint is cooling, while the rosemary relieves mild pain, and the tea tree helps your feet stay healthy.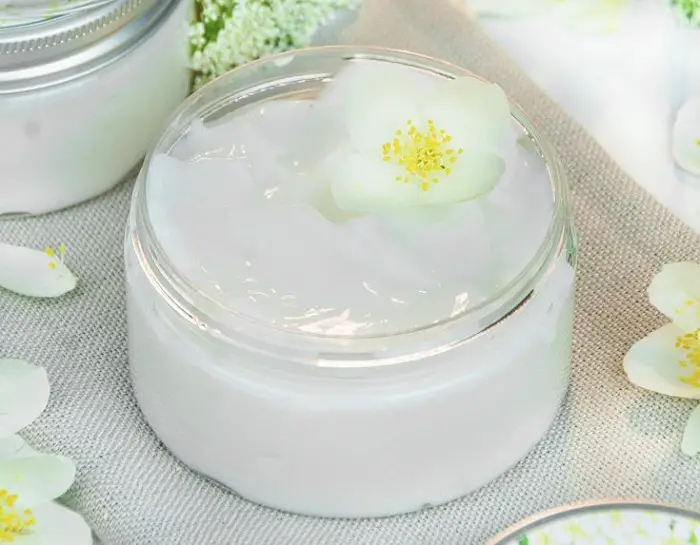 3. NOURISHING FOOT BALM WITH ESSENTIAL OILS FROM COUNTRY HILL COTTAGE
The base of this DIY foot balm is made with shea butter, one of the best moisturizing oils, as well as nourishing avocado butter and babassu oil.
Emulsifying wax beads, aloe vera extract, and essential oils including tea tree, rosemary, and lavender are also added. These ingredients all have a number of health benefits to instantly transform your feet.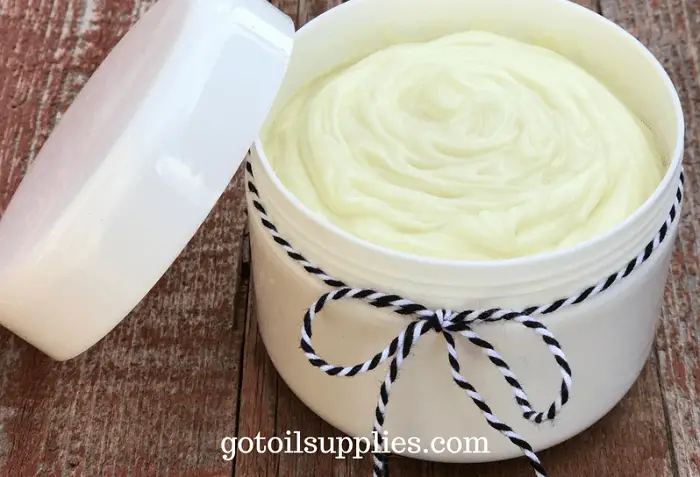 4. DIY WHIPPED PEPPERMINT FOOT CREAM FROM GOT OIL SUPPLIES
This incredibly hydrating foot cream claims to be the best ever!
It uses nourishing, natural ingredients such as beeswax, shea butter, cocoa butter, grapeseed oil, vegetable glycerin, vitamin E oil, peppermint essential oil, and cornstarch (or arrowroot).
It also has a unique, whipped consistency, helping it to moisturize your feet like no other.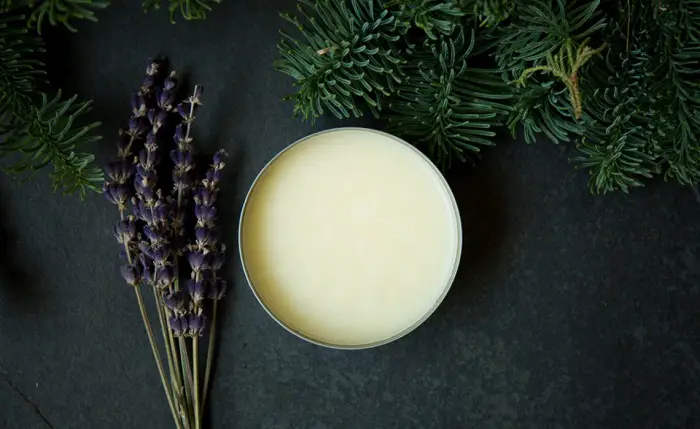 5. DIY FOOT BALM FOR DRY HEELS FROM FLORANELLA
If you need to get your heels looking soft and supple in time for summer, then this DIY foot balm has got you covered.
It uses a wide range of beneficial ingredients, including organic unrefined sunflower seed oil, organic unrefined coconut oil, beeswax, lavender essential oil, rosemary essential oil, and helichrysum essential oil.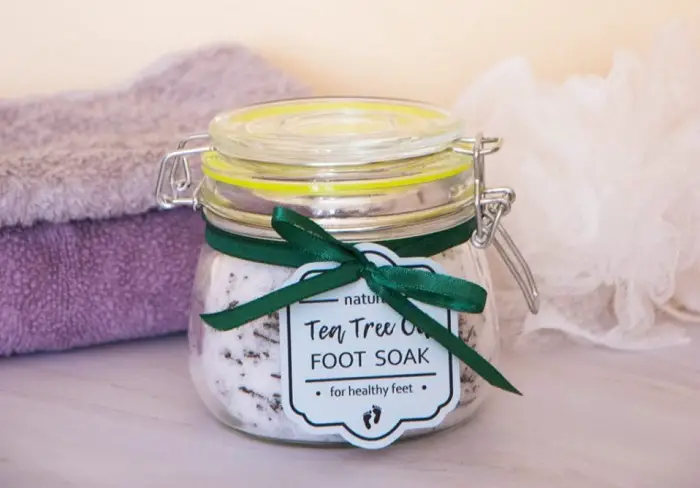 6. TEA TREE OIL FOOT SOAK FOR HEALTHY FEET FROM DIY BEAUTY BASE
If you're someone who suffers from recurring fungal diseases on your feet (such as Athlete's Foot), or simply want to refresh and protect your soles and heels, then you're in luck.
This DIY foot soak uses ingredients such as tea tree for its strong anti-fungal and antibacterial properties.
Other ingredients such as green tea leaves, baking soda, and peppermint essential oil also work to nourish and thoroughly cleanse your feet.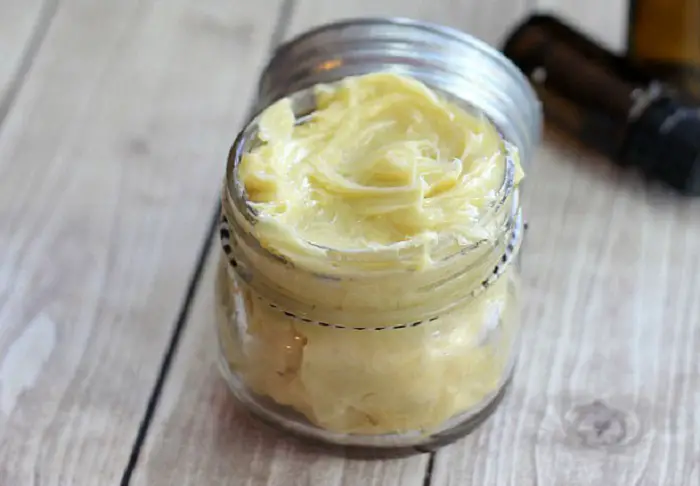 7. WORKING MAN HAND AND FOOT SALVE FROM A CULTIVATED NEST
Are you or a male in your life suffering from rough, cracked, and callused hands and tired feet? This "working man" hand and foot salve is very easy to create and is the perfect gift for a birthday, Christmas, or even Father's Day.
It simply uses beeswax pellets, coconut oil, shea butter, vitamin E oil, clove essential oil, and wild orange essential oil.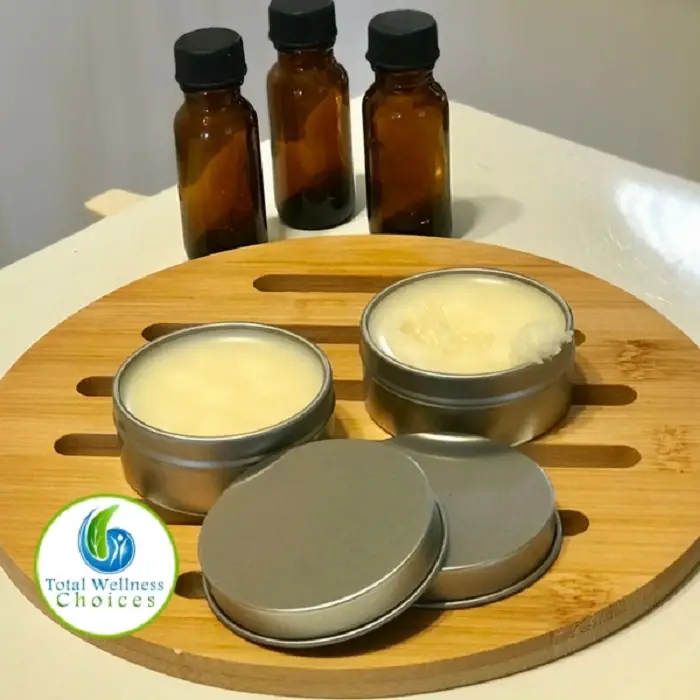 8. DIY ESSENTIAL OIL SALVE FOR CRACKED HEELS FROM TOTAL WELLNESS CHOICES
This cracked heel salve is made with all-natural ingredients that not only make your heels feel smooth, but also heals them from the inside out.
These include shea butter, coconut oil, vitamin E oil, beeswax, tamanu oil, rosemary essential oil, eucalyptus essential oil, and tea tree oil. Simply slather it on your feet at bedtime and cover them with socks to allow the mixture to really sink into your skin.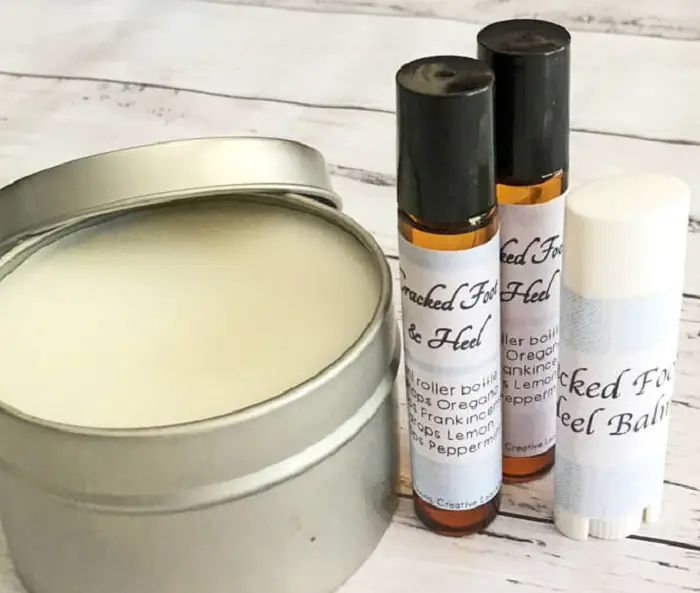 This brilliant concoction uses frankincense essential oil which helps protect, regenerate, and repair skin cells.
It also contains lavender essential oil to improve blood circulation, act as an anti-inflammatory, and calm and soothe the skin, as well as tea tree essential oil, which is antibacterial, anti-fungal, antiseptic and anti-inflammatory.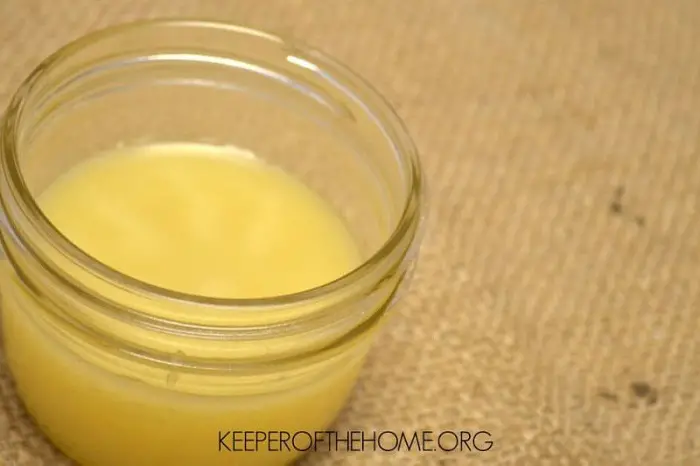 10. DIY ALL-NATURAL LOTION TO CURE DRY FEET FROM KEEPER OF THE HOME
This DIY lotion for dry feet is full of oils and butters that are highly moisturizing and nourishing to the skin. It's designed for the feet, but can also be used on dry, cracked elbows and knees.
You'll love its beneficial combination of shea butter, cocoa butter, coconut oil, beeswax, avocado oil, and lavender oil.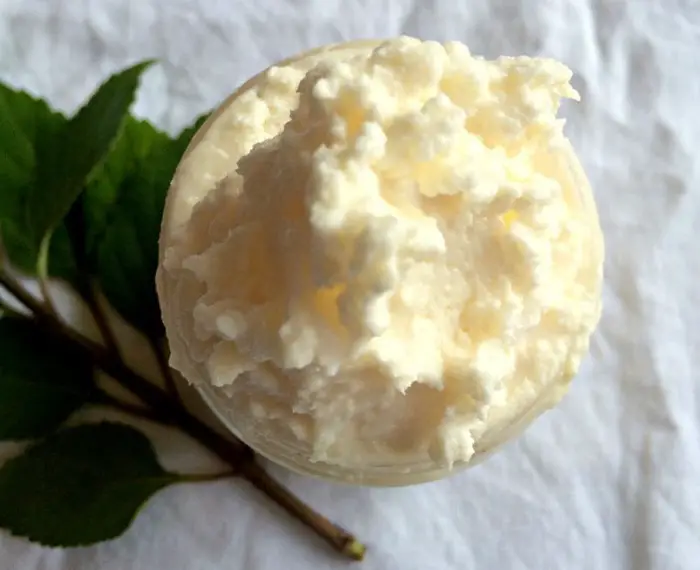 11. SHEA BUTTER FOOT CREAM RECIPE FROM BEAUTY MUNSTA
This foot cream uses the power of nourishing shea butter and avocado oil, moisturizing coconut oil, lubricating beeswax, anti-fungal tea tree and cooling peppermint.
It's intensely healing, seals in moisture, neutralizes foot odor, AND lubricates the dry cracked skin while cooling and soothing painful cracks and fighting off fungus. We guess you can call it a miracle foot cream!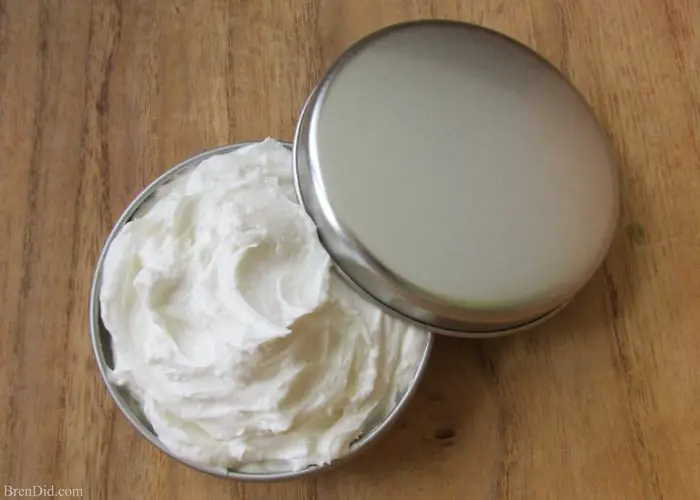 12. EASY COOLING FOOT AND LEG BUTTER RECIPE FROM BREN DID
This cooling foot butter recipe will soothe your tired and hot feet with essential oils that cool, deodorize and naturally kill bacteria.
Add in nourishing ingredients such as mango butter, virgin coconut oil, and vitamin E oil, and you've got yourself one calming, cooling, and healing foot and leg butter!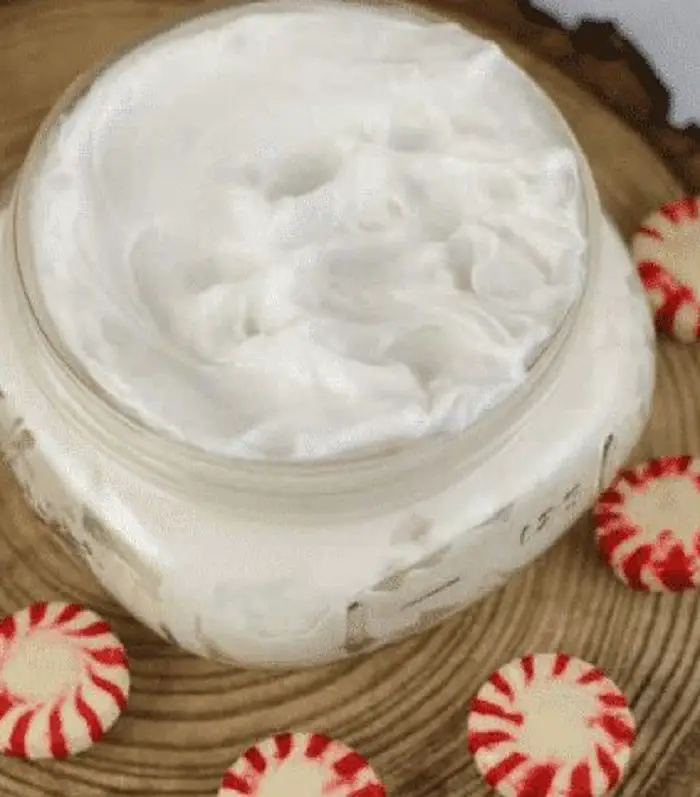 Peppermint essential oil is a very popular ingredient in foot creams and lotions – and for good reasons too. You see, it has antibacterial, antiviral, anti-inflammatory, insecticidal, antispasmodic and carminative properties. This recipe also uses other helpful ingredients such as shea butter, coconut oil, and avocado oil.
Which Foot Lotion Recipe Should You Buy?
There you have it – 13 DIY foot lotions for soft and smooth heels! Our feet are often the most neglected parts of our bodies, despite their very important function to keep us upright.
We tend to punish them all year-round, whether it's traipsing barefoot or in flip-flops in summer, standing for hours on end in stilettos, or just failing to give them the proper nourishment and moisturization they require.
These foot balms and lotions will fix all of that, as they use natural and helpful ingredients to care for our feet. Forget embarrassingly flaky heels and sore, tender soles – these quick and easy DIY recipes will soon have your feet looking and feeling great.
Which DIY foot lotions will you be trying for yourself?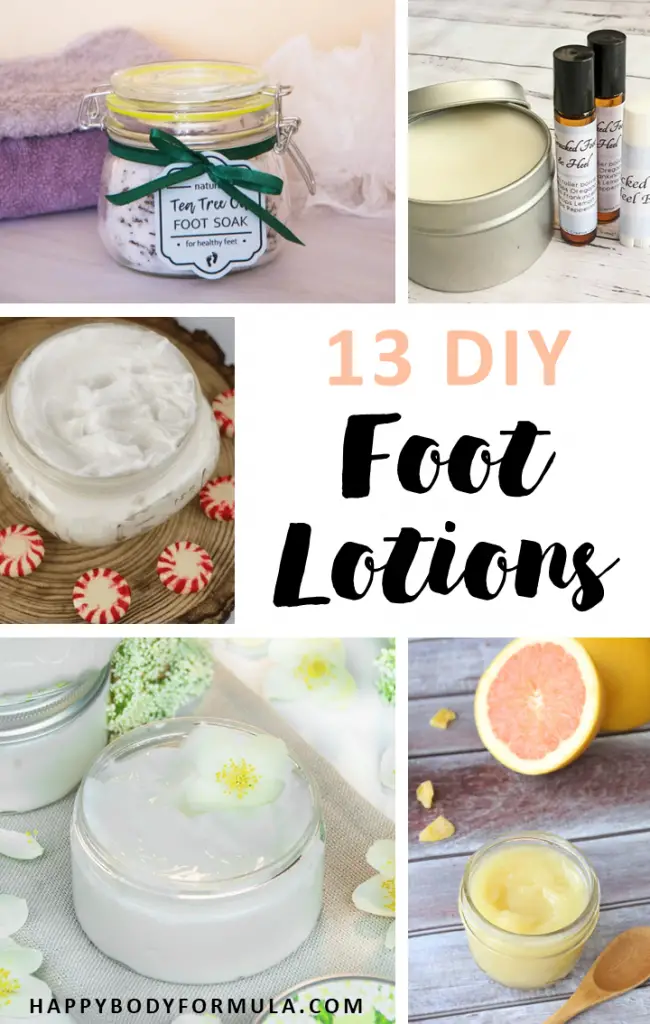 Melanie Clarke is the founder of Whim Online Magazine, an online magazine based in Australia that has a strong focus on whimsical + dreamy photography, as well as art and fashion content.