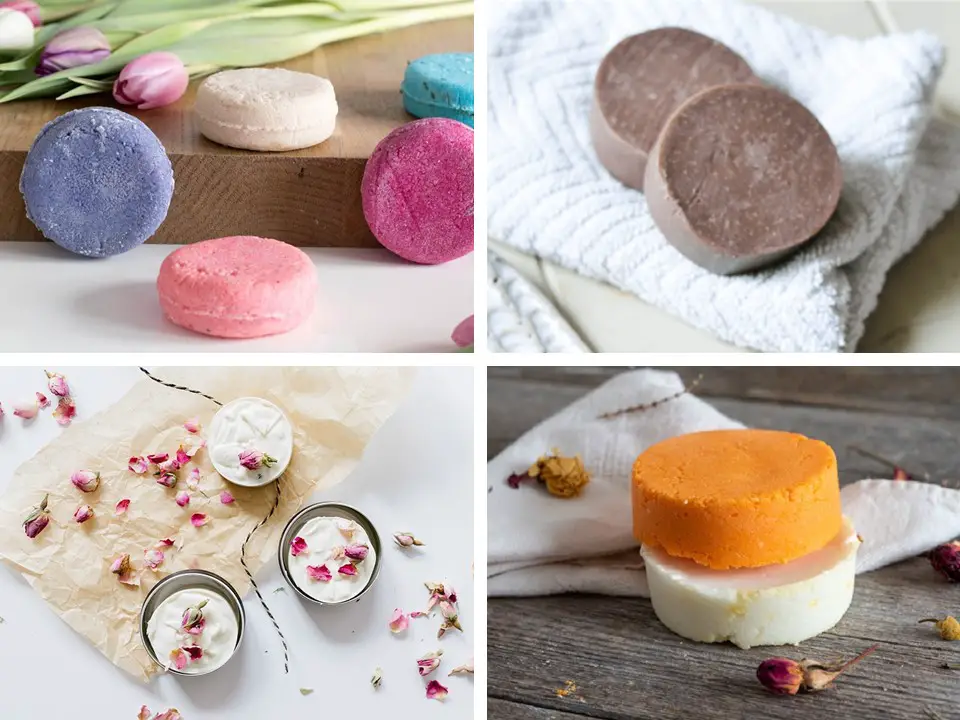 If you've never heard of shampoo bars (also known as solid shampoo) before, then you're in for a treat. A shampoo bar resembles a regular cake of soap, however it's designed to be used on your hair.
Unlike the majority of store-bought liquid shampoos, soap bars are made from many natural ingredients such as vegetable oils, vegetable butters, essential oils and other nutritives especially beneficial to the hair and scalp.
It's also important to note that a shampoo bar naturally lathers, allowing the solid shampoo to easily work its way through your hair. Regular liquid shampoos, however, often have harsh and artificial additives which helps the mixture to form a lather.
The problem with this is that these chemicals can be detrimental to our hair and scalps, causing dryness and irritation, including disorders such as dry skin, psoriasis, or eczema. 
If you're a frequent user of liquid shampoo, don't fret. Shampoo bars aren't just inexpensive, but they're also incredibly easy to make yourself using a few ingredients at home.
We've rounded up the 13 best DIY shampoos bars to help you out, including many of which you can make this afternoon!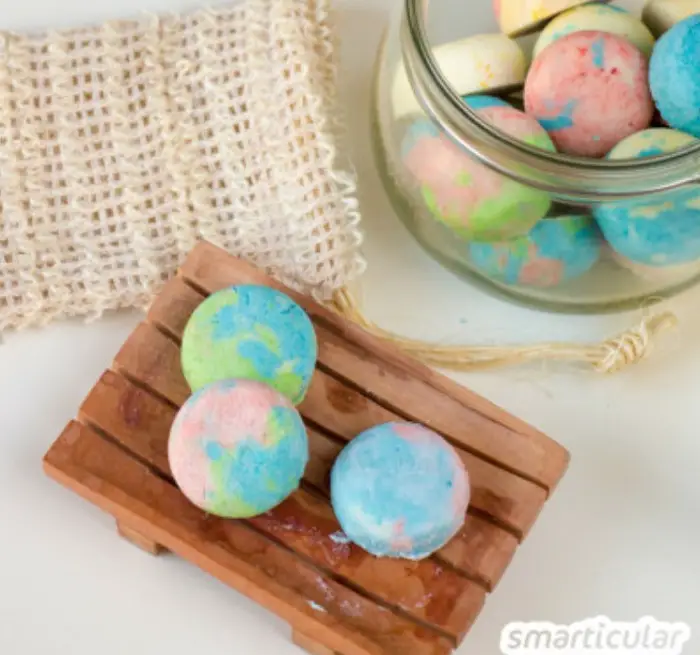 1. ECO-FRIENDLY SHAMPOO BARS FROM SMARTICULAR
While many shampoo bars have been designed for dry and brittle hair, these DIY bars are perfect for those with hair prone to oiliness.
To make a few months' supply of solid shampoo, you just need a handful of ingredients, including cocoa butter or shea butter, vegetable surfactant SLSA, corn starch, 10-20 drops of essential oil, and food coloring (if you want to make colorful bars, like those pictured).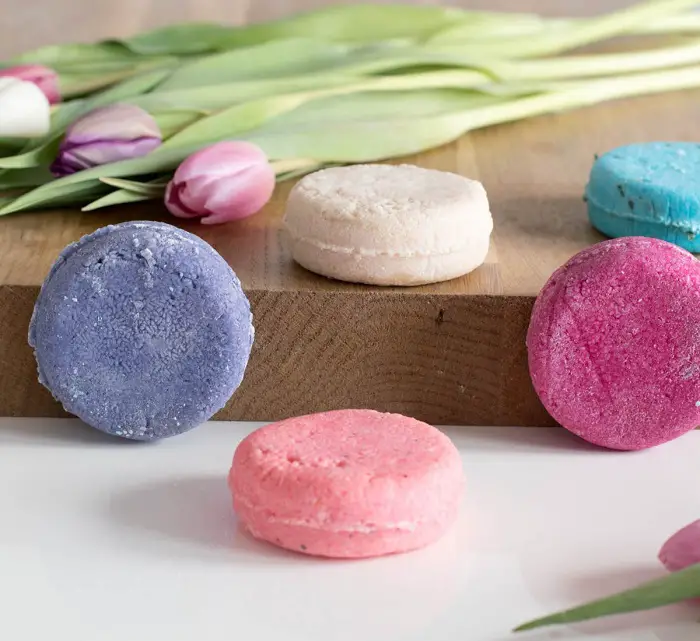 Shampoo bars are a great way to reduce plastic usage and avoid some of the chemicals that are found in liquid shampoo. One of the great things about shampoo bars is that they don't need preservatives or emulsifiers, however they can last up to four times longer than liquid shampoo.
These solid shampoo bars take inspiration from two popular recipes, whilst adding their own colorful spin through the use of natural food coloring.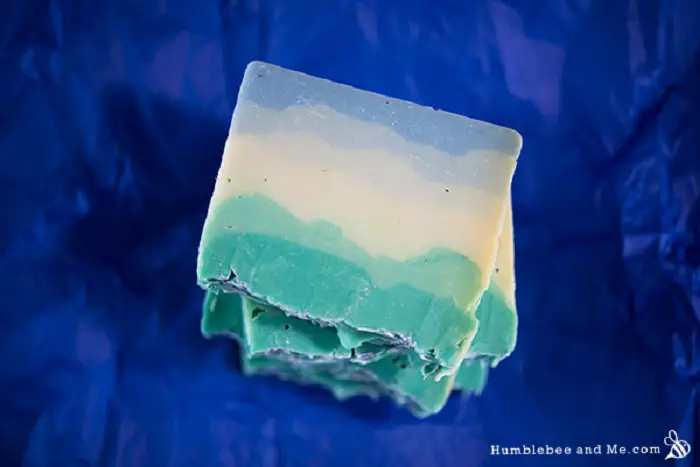 3. MERMAID SILK SHAMPOO BARS FROM HUMBLEBEE AND ME
These beautiful DIY shampoo bars are inspired by mermaids and feature pretty colors, a lovely shimmery top and a fantastic, fresh scent. The base of this bar is a high-lather blend of moisturizing olive oil, bubbly coconut oil, rich shea butter, hardening tallow, and luxurious castor oil.
Once completed, you'll love the various colorful layers, as well as the textured top layer. Why not make a whole batch of these to give to your loved ones? They'll adore them!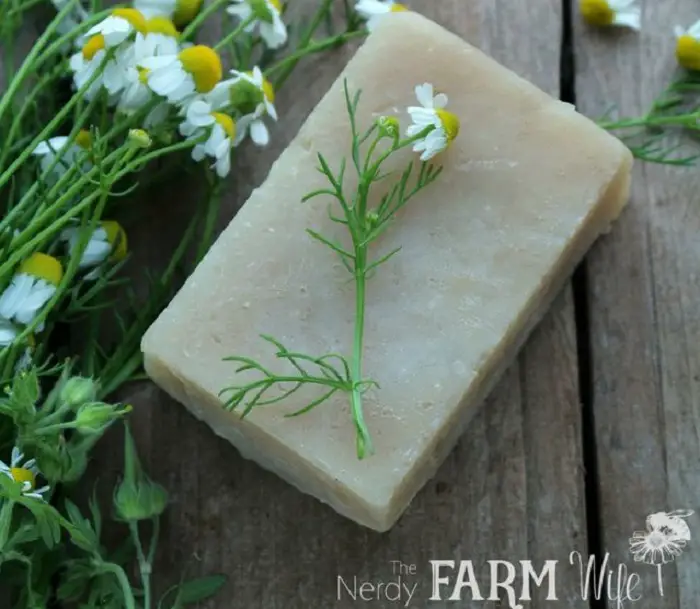 4. CHAMOMILE TEA AND HONEY SHAMPOO BAR RECIPE FROM THE NERDY FARM WIFE
This shampoo bar recipe combines the simple goodness of chamomile tea with nourishing honey to create a wonderful lathering experience for your hair. This tutorial shares both a hot process for making the bars, as well as a cold process.
Ingredients include olive oil, coconut oil, castor oil, avocado oil, shea butter, sweet almond oil, cooled chamomile tea, lye, and honey mixed with distilled water. This should make 7 to 9 bars!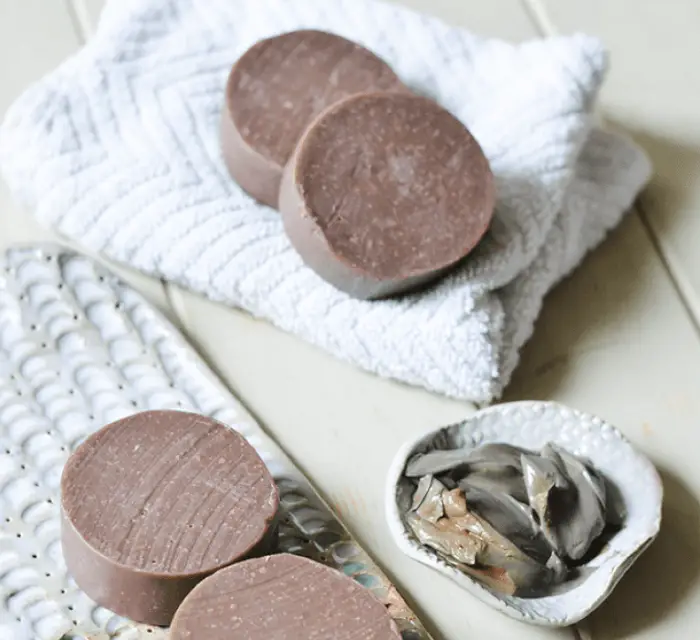 This recipe for dead sea mud shampoo bars combines the fortifying minerals of Dead Sea Mud with a moisturizing blend of conditioning fats including argan, jojoba, and shea.
Not only is it great for cleansing your hair, but it also works to clarify your scalp too. This shampoo bar is so gentle, in fact, that it can also be used as a soap on your body. You can also try swapping the essential oils for your own custom blend to make this formula your own.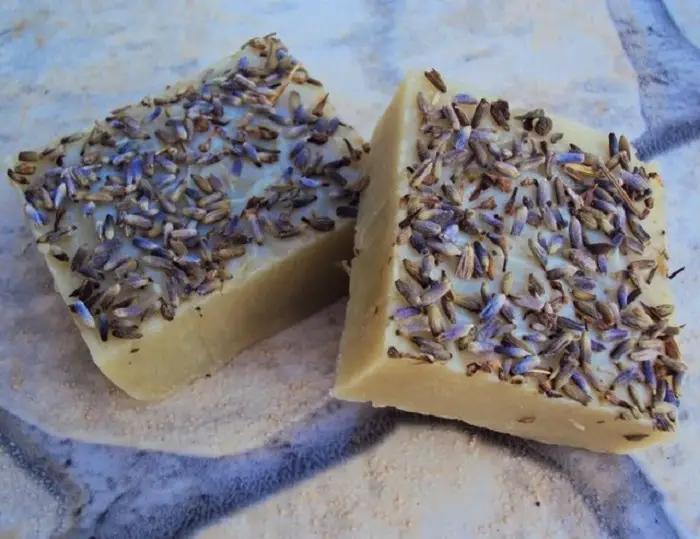 6. HOMEMADE SHAMPOO BAR WITH LAVENDER AND CLAY FROM ELA VEGAN
This homemade shampoo bar contains organic oils (such as extra virgin olive, coconut, shea, and castor), soothing clay and the most beautiful smelling lavender and rosemary essential oils.
These ingredients help to nourish the hair shaft, while encouraging strong, healthy, and shiny hair. To use shampoo bars, start by wetting your hair thoroughly, then rub the shampoo bar directly onto your hair from scalp to ends. Work up the lather with your hands and add more water if needed.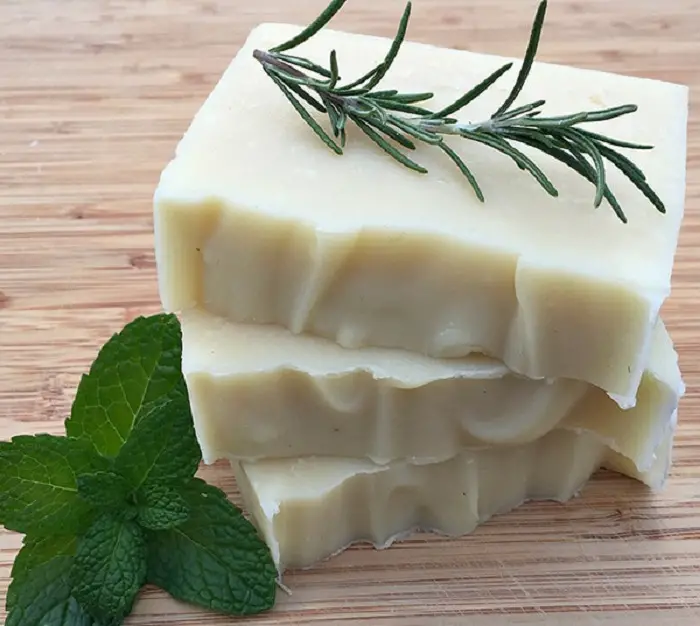 The main difference between soap and shampoo bars is that shampoo bars are made with oils that are known for hair care, such as jojoba or argan oil. This brilliant recipe also uses rosemary and mint, both which offer a number of benefits for your hair and scalp.
You can even use these as a regular soap on your face or body, as they contain gentle and nourishing ingredients. While the soap takes just an hour and 30 minutes to prep and cook, it will need to cure for around 28 days.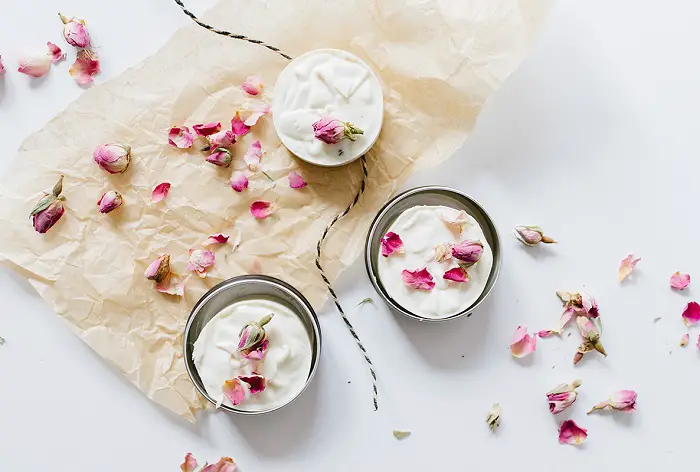 8. DIY SHAMPOO BAR RECIPE WITH ROSE ESSENTIAL OIL FROM JOJOTASTIC
These DIY shampoo bars might look pretty, but they're also seriously good for your tresses. Containing beneficial ingredients such as rose essential oil, olive oil, coconut oil, shea butter, castor oil, dried rosebuds, and more, you'll be surprised by how sweet these soap bars smell!
After your scalp adjusts to the new formula, your hair will be super soft, shiny and feel healthier all-around.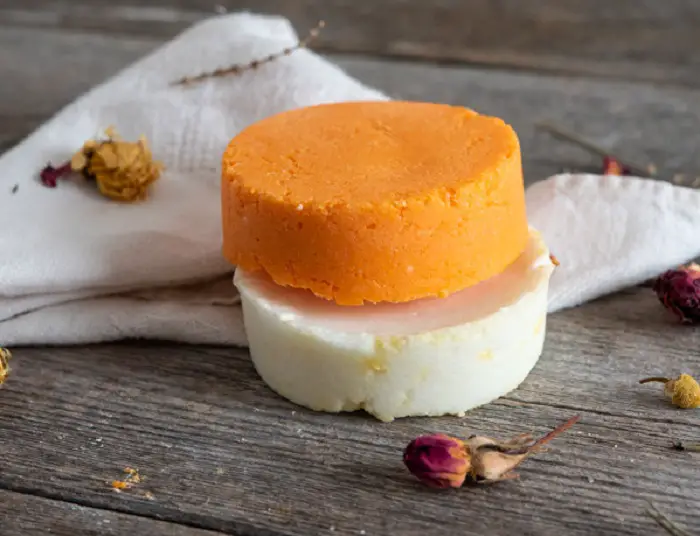 This homemade shampoo bar gets more scientific than most, using a wide range of ingredients which may seem hard to pronounce, but promise to be gentle on your hair and scalp.
The addition of essential oils also works wonders at not only helping your hair to smell heavenly, but also to soothe, hydrate, clarify, and more. Perhaps what you'll love the most about this shampoo bar is its gorgeous mango scent, which will fill your bathroom every time you use it.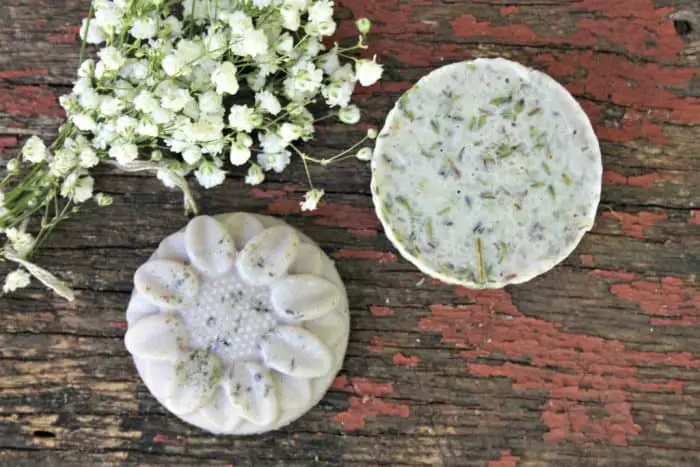 There are lots of advantages to using a homemade shampoo bar – the main one being that you know exactly what is in it and there are no harsh chemicals that could strip your hair of its natural oils.
This pretty-as-a-picture lavender and mint version uses gentle and natural ingredients such as goats milk soap base, cocoa butter, coconut oil, vitamin E oil, apple cider vinegar, and essential oils to not only make your hair smell great, but look and feel great too.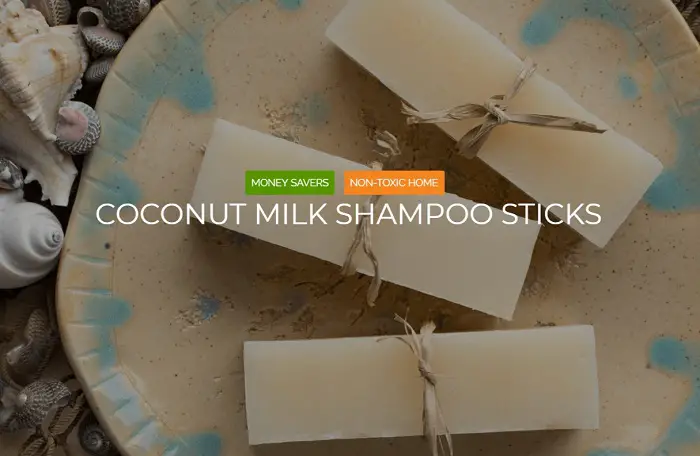 With its high lauric acid content, coconut milk ensures this shampoo bar recipe has a bubbly lather and extra creamy feel, while jojoba oil adds a touch of luxury that's fantastic for promoting healthy, shiny hair.
The stick-like shape of these shampoo bars are also a nice alternative to more traditional bars, as its easier to handle in the shower and more convenient to stow away into your gym locker, handbag, or more.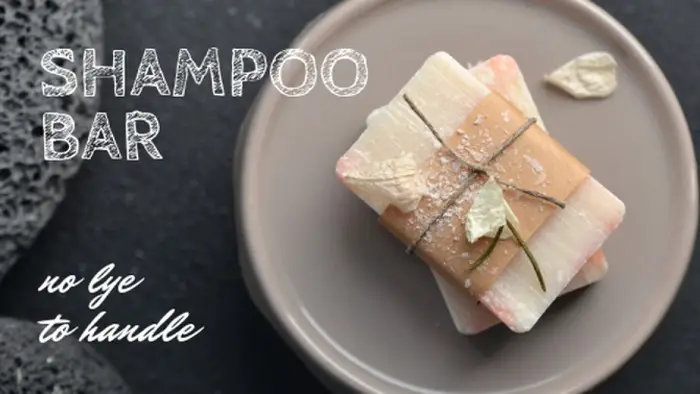 Some people don't like to work with lye when making their shampoo bars, but here's a recipe that uses an organic, pre-made melt-and-pour soap base instead of the common ingredient.
As a recipe that's perfect for beginner soap makers, the solid shampoo also just requires a handful of additional ingredients, including castor oil, shea butter, and essential oils of your choosing. The recipe recommends mesmerising combinations of ylang-ylang and geranium, as well as lemon and bergamot.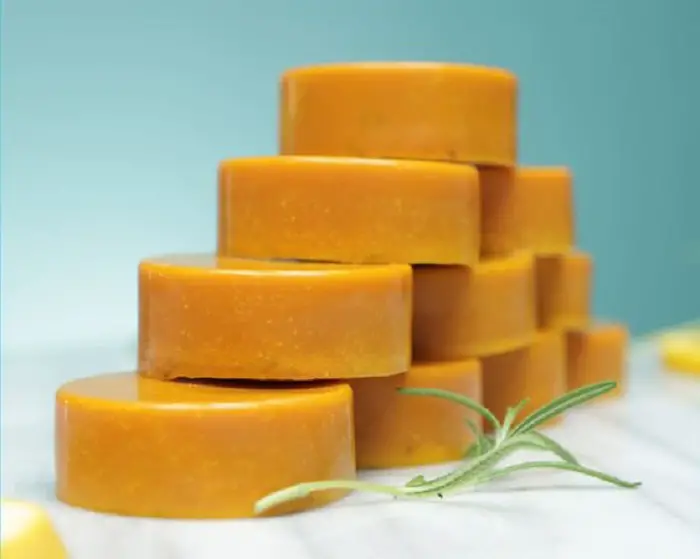 13. DIY CITRUS SHAMPOO BAR FROM POPSUGAR
This bar's moisturizing base is made from oatmeal soap and nourishing oils, while the orange zest adds a refreshing citrus scent. The rosemary and salt also help to strengthen and add volume to your hair.
Not only is this bar all-natural and sulfate-free, but it's also easy to take on the go! Plus, it's filled with beneficial essential oils, including grapefruit and orange. They just need to be set overnight before you can begin using them on your tresses.
Which Shampoo Bar Recipe Will You Make?
There you have it – 13 DIY shampoo bars for softer, healthier, and more beautiful hair. Not only do many of these shampoo bars contain all-natural ingredients, but switching to solid, homemade alternatives also helps you to do a good deed for the environment by cutting down on plastic packaging and waste.
These shampoo bar recipes show that anyone can create their own safe and natural hair products – no science degree needed! Once you feel more confident, you can even begin experimenting with these recipes and adding your own essential oil combinations to see which ones you like best.
Which DIY shampoo bar will you be trying this weekend? We'd love to hear from you in the Comments section below!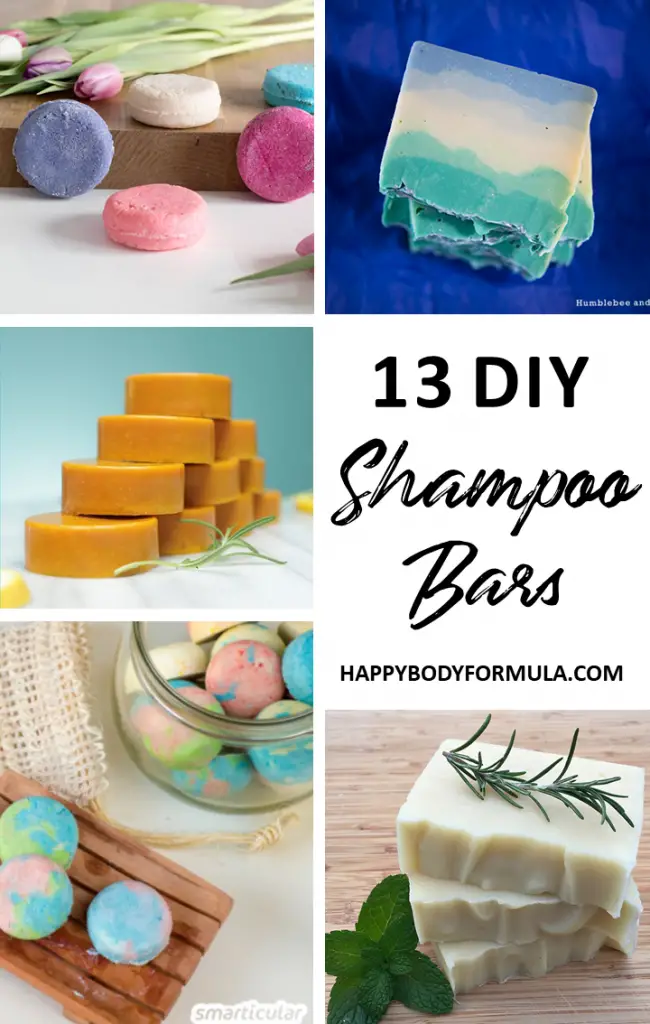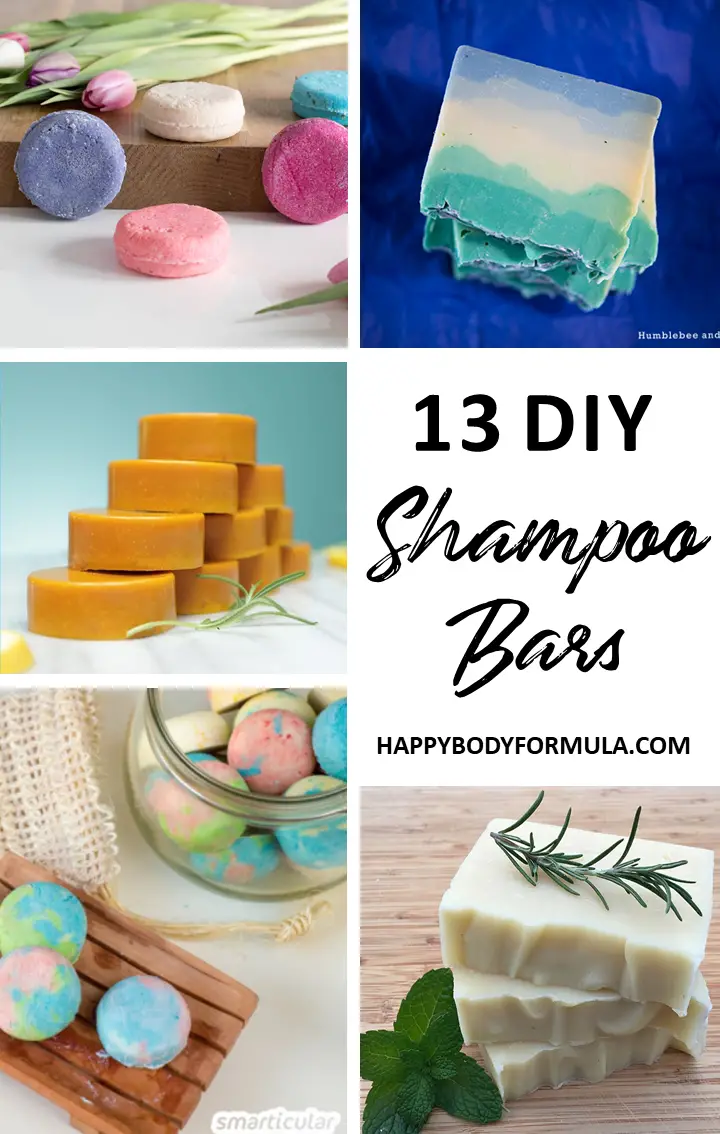 Melanie Clarke is the founder of Whim Online Magazine, an online magazine based in Australia that has a strong focus on whimsical + dreamy photography, as well as art and fashion content.