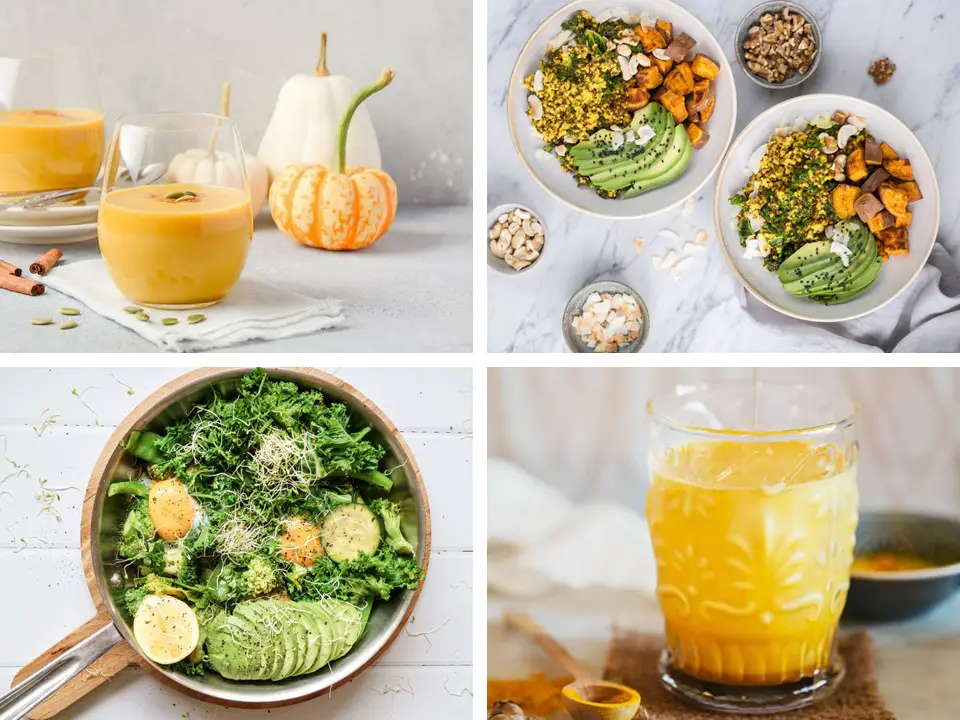 Have you ever wondered if your hormones are in check?
While it might be a condition that flies under the radar of many women, hormonal imbalance is something that affects a staggering amount of females – particularly those taking the contraceptive pill.
You see, everyone will experience natural periods of hormonal fluctuations at particular points in their life, but for some, these hormonal imbalances are chronic, causing a wide range of detrimental side effects which can greatly affect someone's day-to-day life.
If you're wondering if your hormones are imbalanced, there are a number of tell-tale signs to look out for, including unexplained weight gain or weight loss, long-term fatigue, headaches, depression, reduced sex drive, breast tenderness, and thinning or brittle hair. If alarm bells are ringing, fear not.
Getting your hormones back into balance can be as simple as introducing hormone balancing recipes into your diet, including everything from smoothies and salads, to hot beverages and desserts.
We've rounded up 20 hormone balancing recipes that aren't just great for balancing your hormones, but also look and taste delicious.
With their healthy, nourishing ingredients, and ease to make, you'll soon be whipping up these recipes on a daily basis!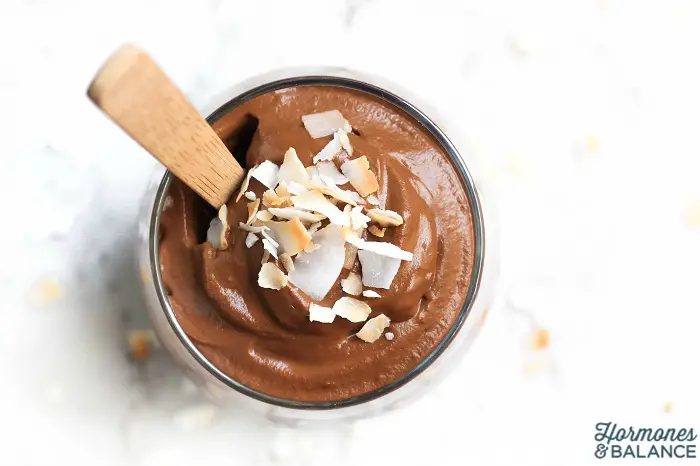 1. CHOCOLATE AVOCADO PUDDING RECIPE FROM HORMONES AND BALANCE
Whether it's due to your hormones or not, we all get sweet cravings from time to time. Thankfully, there's a simple and delectable way to curb your cravings without sacrificing your health or waistline.
Introducing this chocolate avocado pudding, which is solely sweetened by stevia, vanilla extract, coconut butter and coconut flakes. It contains the hormone balancing goodness of avocado, as well as cacao. It's a dessert you certainly don't have to feel guilty about!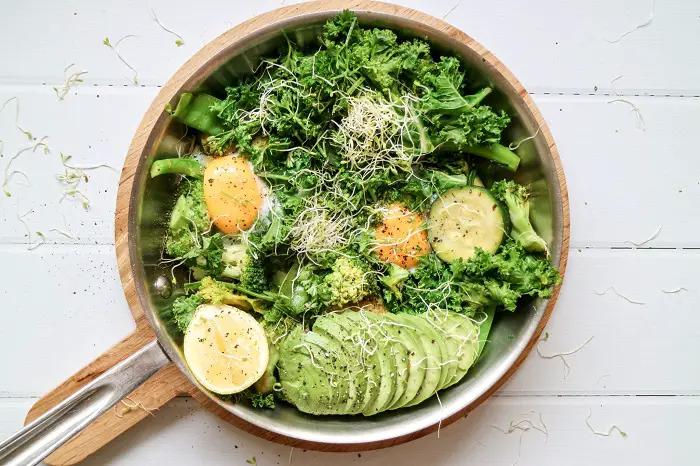 How's this for a healthy breakfast? Leafy green vegetables are highly effective at balancing estrogen levels and contain loads of iron to keep you feeling your best.
This green shakshuka introduces tummy-loving veggies, fats and protein first thing in the morning and is highly beneficial for your brain too. It contains broccoli, zucchini, snow peas, green beans, kale, eggs, alfalfa sprouts, and avocado. Delicious!
A smoothie can be a medicinal bowl of goodness for your hormones.
This one contains flaxseed to help you manage your estrogen, camu camu (food highest in vitamin C) to support the adrenal and the immune system, and dandelion to support your liver function while it takes care of eliminating metabolized hormones to make space for the new ones.
If you've never tried a pumpkin smoothie before, you have to try this one. Its delicious taste is surprising!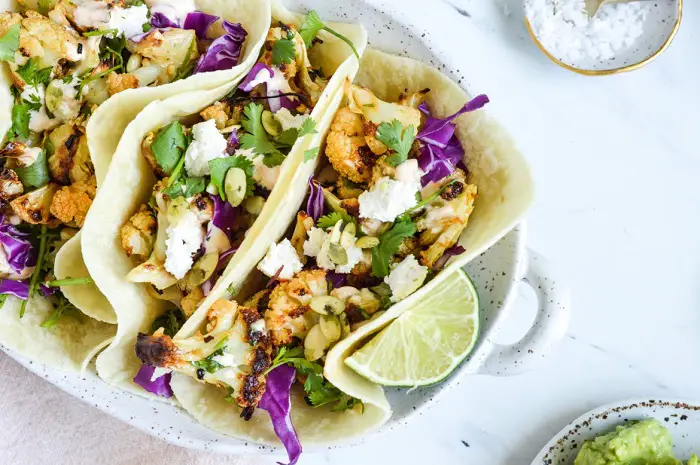 4. HORMONE-BALANCING ROASTED CHIPOTLE CAULIFLOWER TACOS FROM SO FRESH N SO GREEN
Who knew that tacos could help you to balance your hormones?
Because these tacos contain cauliflower as their main ingredient, it aids with detoxification, elimination, gut health, nutrient absorption, and estrogen removal.
Cauliflower is a cruciferous vegetable loaded with sulfur-containing compounds like glucosinolates and these glucosinolates support the body and help achieve hormone balance. It's a win-win in our eyes!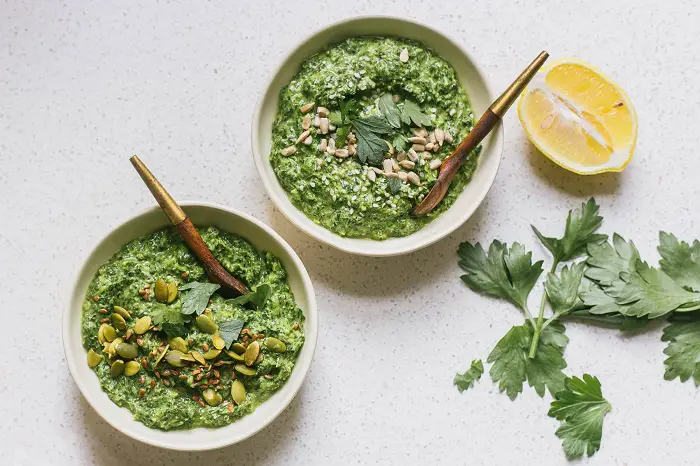 Seed Rotation can be used by anyone experiencing symptoms of estrogen dominance. This method can be used to boost estrogen levels in the first part of your cycle (called the follicular phase) and progesterone levels in the second part (called the luteal phase).
This seed rotation pesto works wonders at balancing your hormones and contains beneficial ingredients such as parsley, cilantro, dandelion greens, lemon juice, garlic, sesame seeds, sunflower seeds, and more.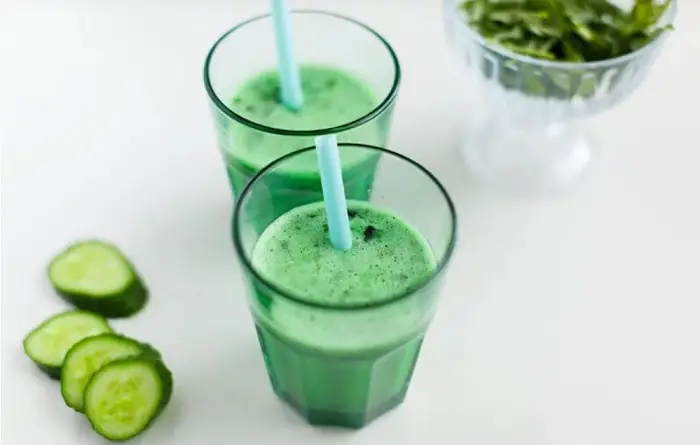 6. GREEN TONIC THAT HELPS BALANCE HORMONES AND HEAL THE THYROID FROM LIVE LOVE FRUIT
Did you know that hormonal imbalance and thyroid issues can often go hand-in-hand?
Thankfully, this tonic aims to assist with both conditions and contains highly nutritious ingredients such as lemon, ginger, turmeric, spirulina powder, liquid zinc, barley juice extract, flaxseed, and more. You simply add the ingredients into a glass jar and shake to combine.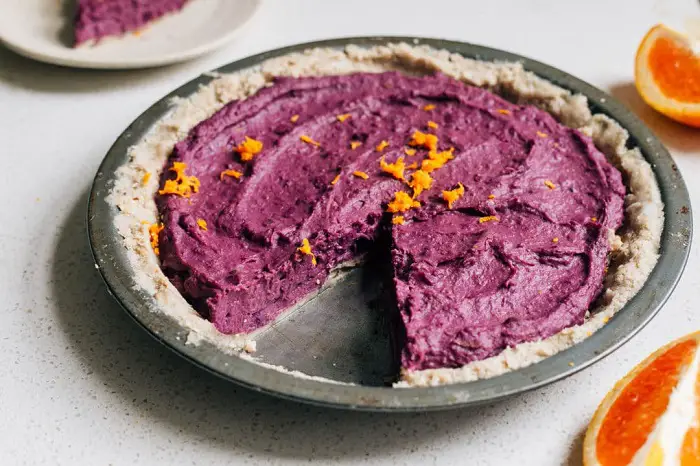 We've all used orange sweet potato in cooking before, but here's its not-so-well-known cousin, the purple sweet potato. It gets its purple color from anthocyanins and antioxidants, both which have numerous health benefits, including hormone regulating.
Along with sweet potato, this healthy dessert also contains oranges, nutmeg, cloves, hazelnuts, walnuts, maple syrup, and more. Simply decorate with coconut flakes and toasted almond slivers. Looks divine!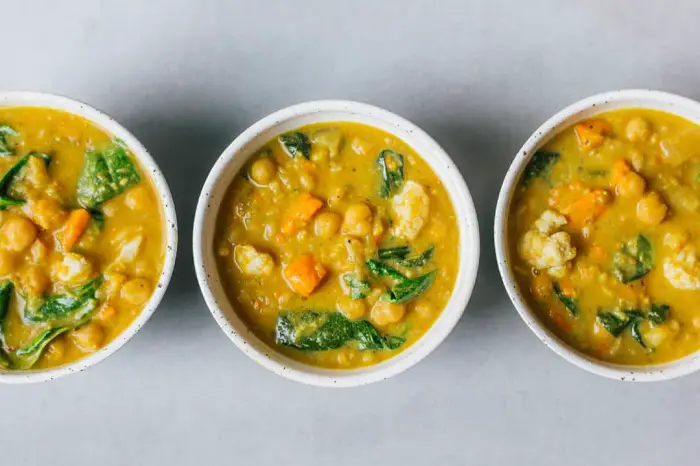 8. INSTANT POT CHICKPEA WARMING DHAL FROM HORMONES AND BALANCE
Dhal is considered a healing stew, as its spices such as ginger, turmeric, and coriander are highly medicinal in their properties.
Other beneficial and hormone-balancing ingredients include garlic, yam, cauliflower, chickpeas, and baby spinach, helping you to not only feel good on the inside, but look good on the outside too. Whip up a large batch of this instant pot dhal and enjoy it with your family or friends.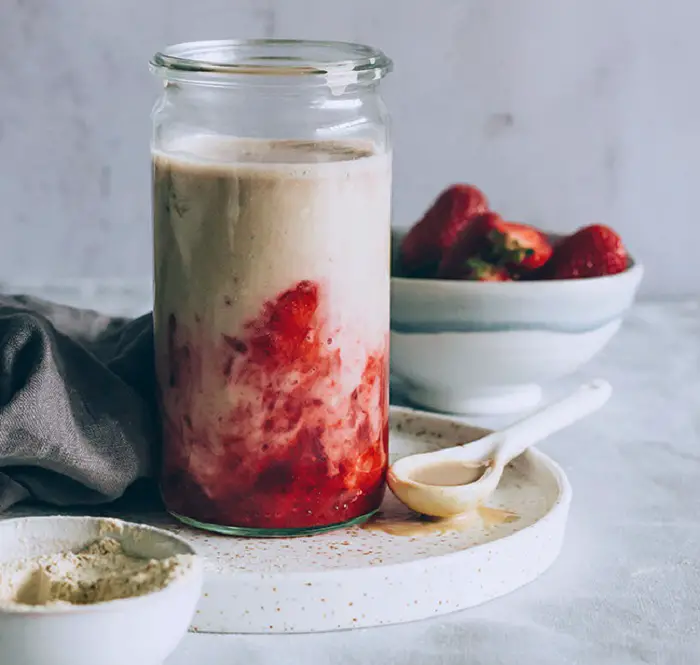 9. STRAWBERRY MILK FOR RESTORING YOUR HORMONAL BALANCE FROM THE AWESOME GREEN
Hormonal imbalance can be caused by a number of factors, including your medical history, family genetics, environmental toxins, stress levels, and diet. While some can't be controlled, others (such as improving your diet) can be.
Thankfully, eating a hormone balancing diet doesn't have to be all green vegetables and strange-tasting drinks. This strawberry milk works to restore your hormonal balance and contains delicious ingredients such as fresh strawberries, coconut milk, tahini, raw maca powder, and pitted dates.
Does it get any better than that?
10. HORMONE BALANCING CHOCOLATE COLLAGEN ENERGY BITES FROM LOVE LEAF CO
There's plenty of reasons why these chocolate energy bites are about to become your favorite snack. They're full of protein, including collagen for skin, nails, hair, and joints, as well as healthy fat, energy providing carbs, and fiber.
Plus, they give you your daily dose of seeds when seed cycling for hormone balance – something we can all benefit from.
11. HORMONE BALANCING ASHWAGANDHA LATTE & ADAPTOGENS FROM HEAVENLYNN HEALTHY
Adaptogens are healing herbs and mushrooms which are especially useful for reducing stress and hormonal imbalances. Commonly known adaptogens are maca, reishi, camu-camu, or ashwagandha, as well as herbs such as turmeric, ginger or ginseng.
With it's adaptogenic properties, this tasty latte could be your daily concoction for fighting hormonal imbalance, especially as it contains ingredients such as plant-based milk, ashwagandha powder, cinnamon, cardamom powder, and honey.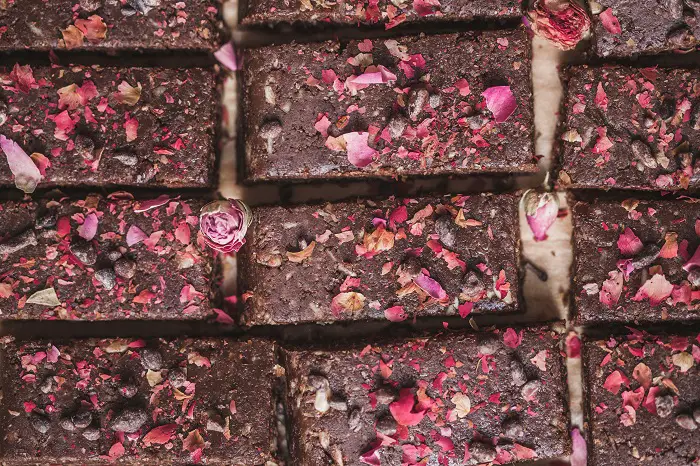 12. NUTTY CHOCOLATE HORMONE-BALANCING BARS FROM GOLUBKA KITCHEN
Don't these look mouth-wateringly good? If helping to balance your hormones can be as easy as eating one of these delicious, fudgy bars, then we're in.
The hormone-balancing part of these bars comes in with the seeds that are used in the recipe, which are flax and pumpkin seeds. Other helpful ingredients include Medjool dates, cacao nibs, maca powder, cinnamon, and more.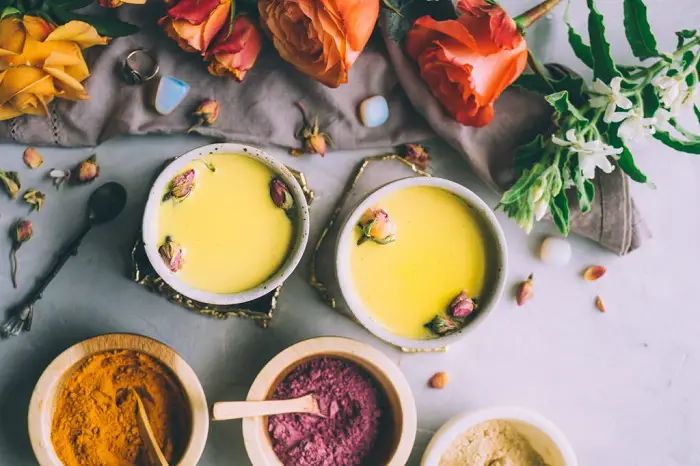 13. ROSE GOLD ADAPTOGENIC REJUVENATION LATTE FROM MY TINY LAGUNA KITCHEN
Here's another adaptogenic latte, this time featuring ingredients such as rose, turmeric, ginger root, ashwagandha, anantamula (Indian sarsaparilla), gotu kola, cardamon, vanilla bean, saffron, black pepper, and dates.
As this recipe explains, taking the time out to make a 5-minute drink is pure medicine for the body and soul, particularly when it contains such beneficial and nourishing ingredients designed to naturally balance your hormones.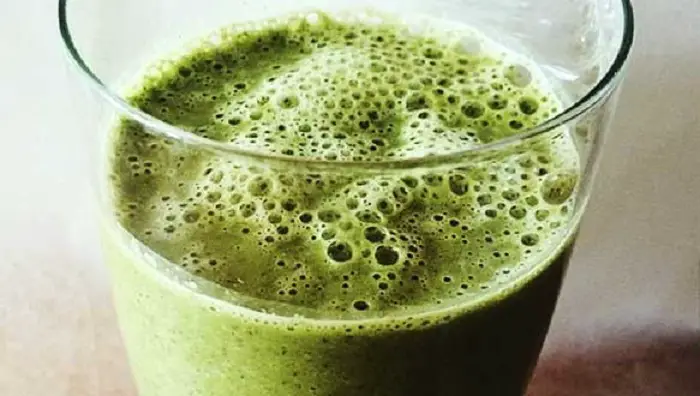 It might look like every other green smoothie out there, but this one contains a superpower: it can effectively balance your hormones.
When working to rebalance hormones, the liver is often overlooked, however the liver is actually directly responsible for the metabolism of hormones. When the liver isn't functioning properly, hormonal imbalances are inevitable.
Be good to your liver and your body by whipping up this smoothie 1-3 times a week for an energizing, grounding, and hormone-balancing treat!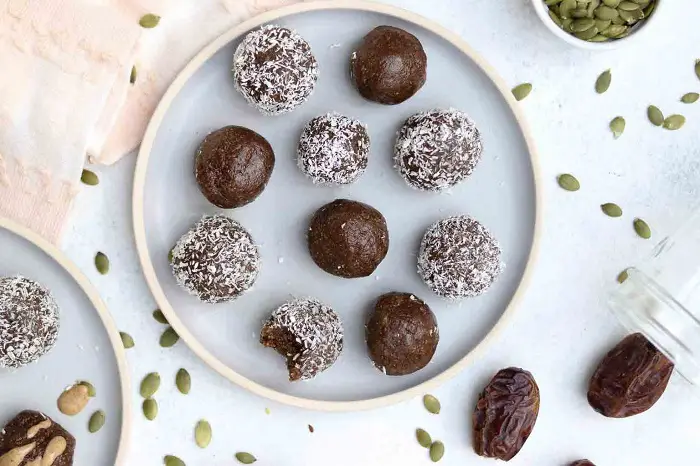 15. SEED CYCLING ENERGY BITES FOR HORMONE BALANCE AND ACNE FROM EAT WITH CLARITY
These seed cycling energy bites are east to make and delicious, plus they're a simple way to nudge your hormones back into balance.
You'll just need flax or sesame seeds (depending on your phase), pumpkin or sunflower seeds (again, depending on your seed cycling phase), Medjool dates, almond butter, cinnamon, vanilla, maple syrup, and shredded coconut. They also make a great post-workout snack or breakfast on-the-go.
16. HORMONE BALANCING SMOOTHIE FROM COCOON COOKS
This hormone balancing smoothie might look delicious, but it also uses specific ingredients aimed at helping with balancing hormones and nurturing the female body, including maca, Shatavari powder, and Ashwaganda.
For some women, going off the contraceptive pill can cause all sorts of hormonal problems, but this smoothie aims to naturally combat that and help to balance out the hormones once again.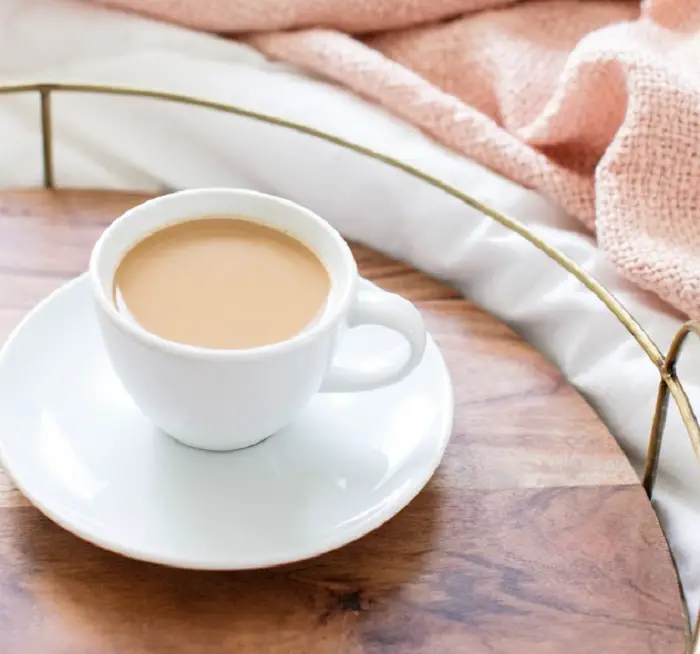 17. MAGICAL ADAPTOGENIC VANILLA COLLAGEN BUTTER COFFEE RECIPE FROM SARAH BETSY
This recipe is as delicious as it sounds. With adaptogenic mushrooms to balance stress and reduce the risk of adrenal fatigue, maca powder to support hormone balance, collagen peptides for protein, grass-fed butter to support healthy blood sugar levels and MCT oil to support brain function, this is one delicious latté that you can feel great about!
You simply combine all of the ingredients into a blender and blend on medium-high speed for one minute. Then, drink and enjoy!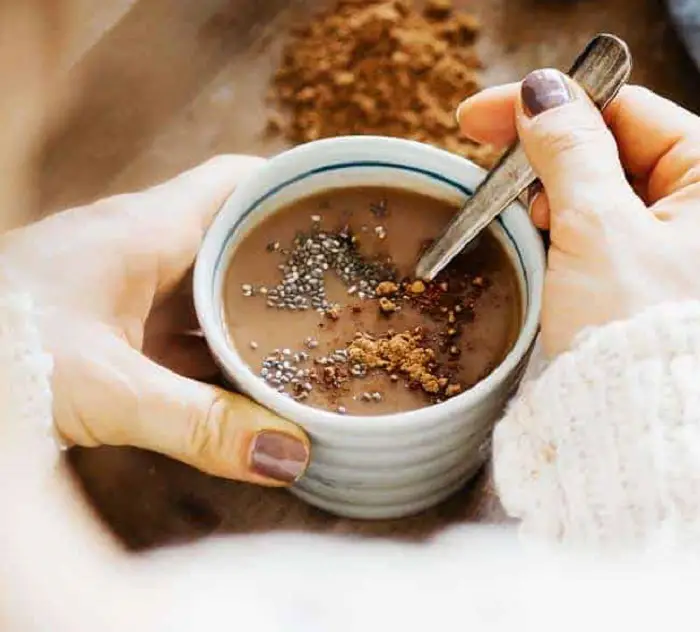 18. HORMONE-BALANCING HOT CHOCOLATE WITH CACAO, CHIA + MACA FROM HELLO GLOW
How about a creamy hot chocolate to warm and cheer you up, as well as assist with balancing your hormones? If it sounds too good to be true, we can assure you it isn't.
This delicious hot chocolate recipe containing cacao, chia, and maca is the real deal. For this one, use a tasty vegan milk (such as almond), as conventional milk and dairy products are loaded with hormones, antibiotics, steroids and pesticides, and are definitely something you should ditch if you're dealing with hormone issues.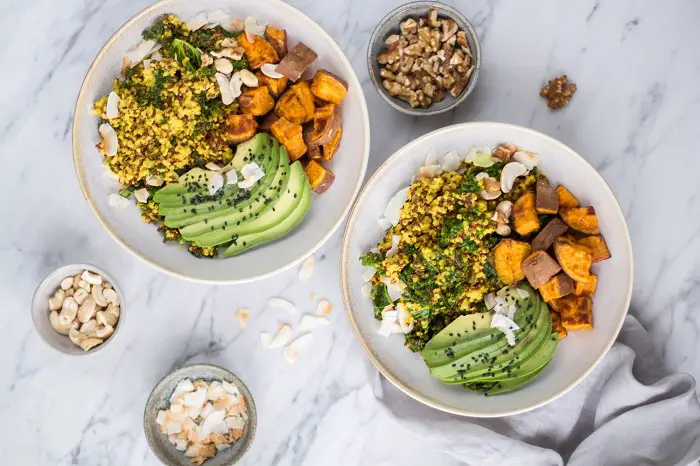 This bowl consists of wonderfully delicious ingredients, all of which have a positive effect on our hormonal balance.
It contains the goodness of ingredients such as quinoa, sweet potatoes, avocado, turmeric, and kale, as well as other delicious staples including ginger, onion, coconut oil, vegetable broth, apple cider vinegar, and more.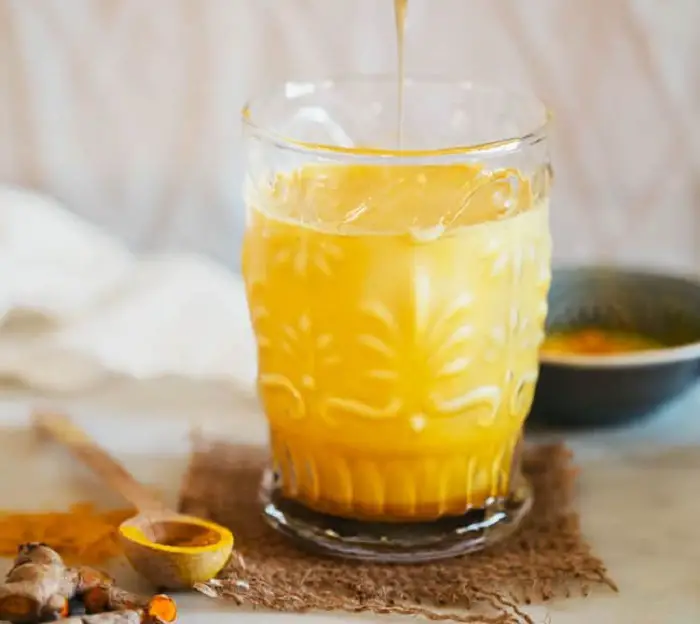 20. GOLDEN MILK FROM HELLO GLOW
As an anti-inflammatory, antioxidant and antiseptic, turmeric provides a number of body-healing benefits for your body.
Curcumin, the compound that gives turmeric its bright color, helps spur the body to burn fat, reduces the body's inflammation response, balances hormones, and helps the brain produce more serotonin and dopamine, which can ease insomnia and improve mood.
This rich, comforting golden milk has been part of Ayurvedic medicine for thousands of years, and it isn't hard to see why.
Which Hormone Balancing Recipe Will You Try?
There you have it – 20 hormone balancing recipes that aren't just good for you, but taste delicious too!
Incorporating these recipes – whether a meal or beverage – into your daily life won't seem like a chore, as they serve as a nourishing, wholesome, and tasty way to give your body exactly what it needs to naturally regulate your hormones.
Remember, hormone imbalance might not seem dire, but it can greatly affect your wellbeing. Symptoms like chronic and unexplained fatigue, mood swings and irritability, insomnia, and bloating aren't something you want to put up with on a regular basis, nor should you have to.
Focus on putting beneficial ingredients into your body on a regular basis, and you may find yourself on the road to recovery sooner, rather than later.
Which hormone balancing recipes will you be trying this week? We'd love to hear from you in the comments section below!
Disclaimer: All information included in this blog post should not be considered a substitute for professional nutritional or medical advice. Always consult your doctor first.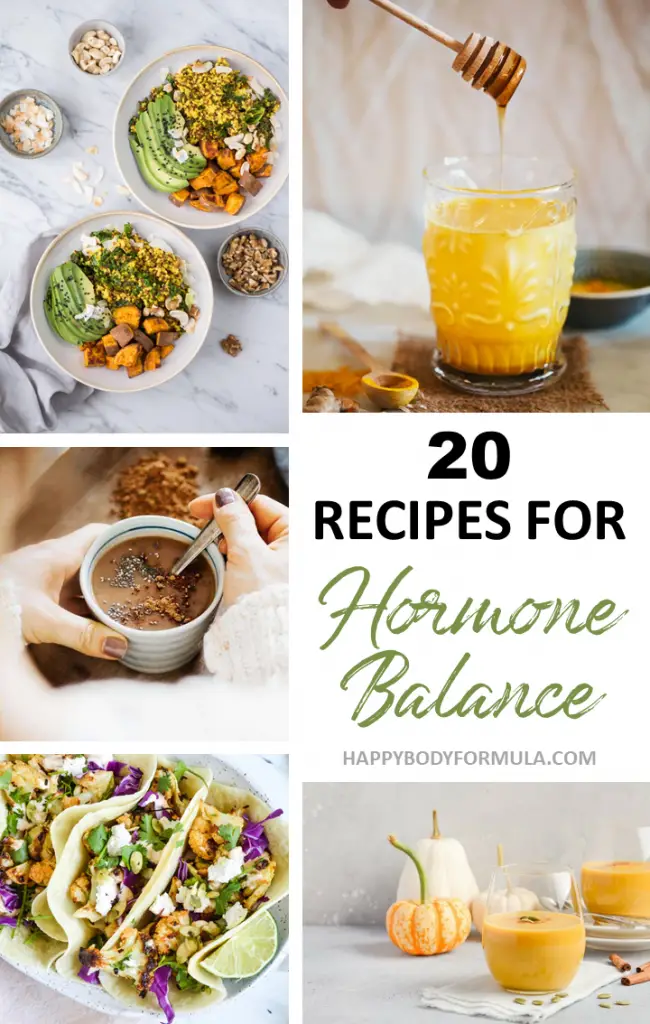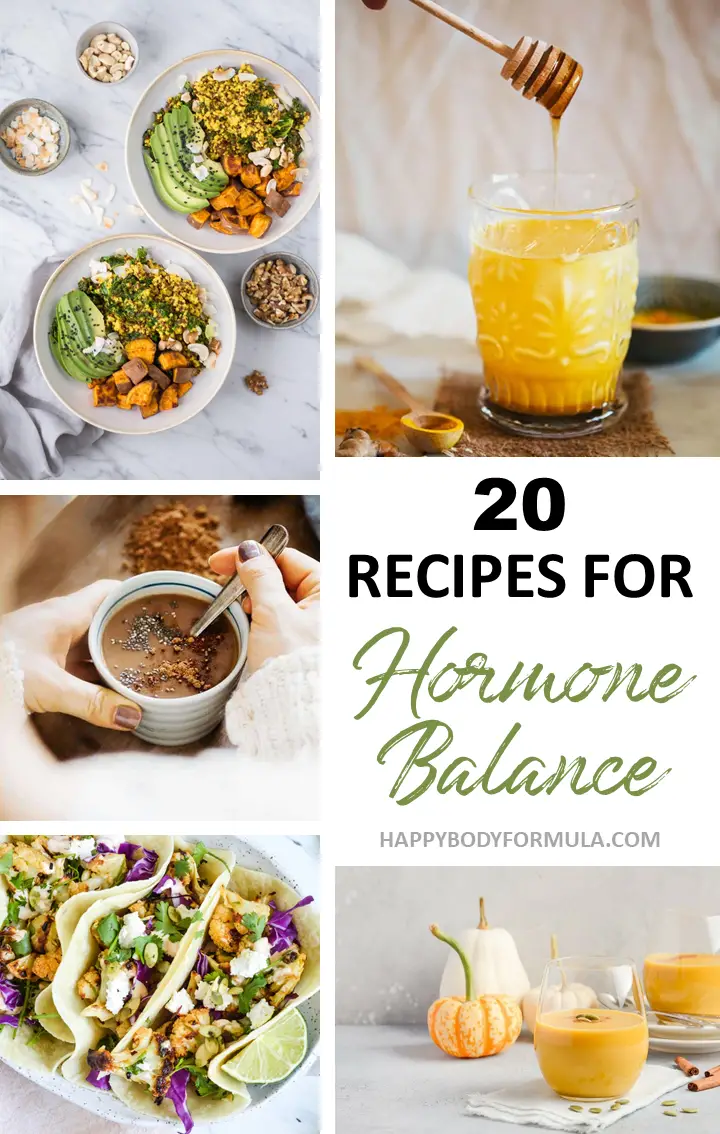 Melanie Clarke is the founder of Whim Online Magazine, an online magazine based in Australia that has a strong focus on whimsical + dreamy photography, as well as art and fashion content.