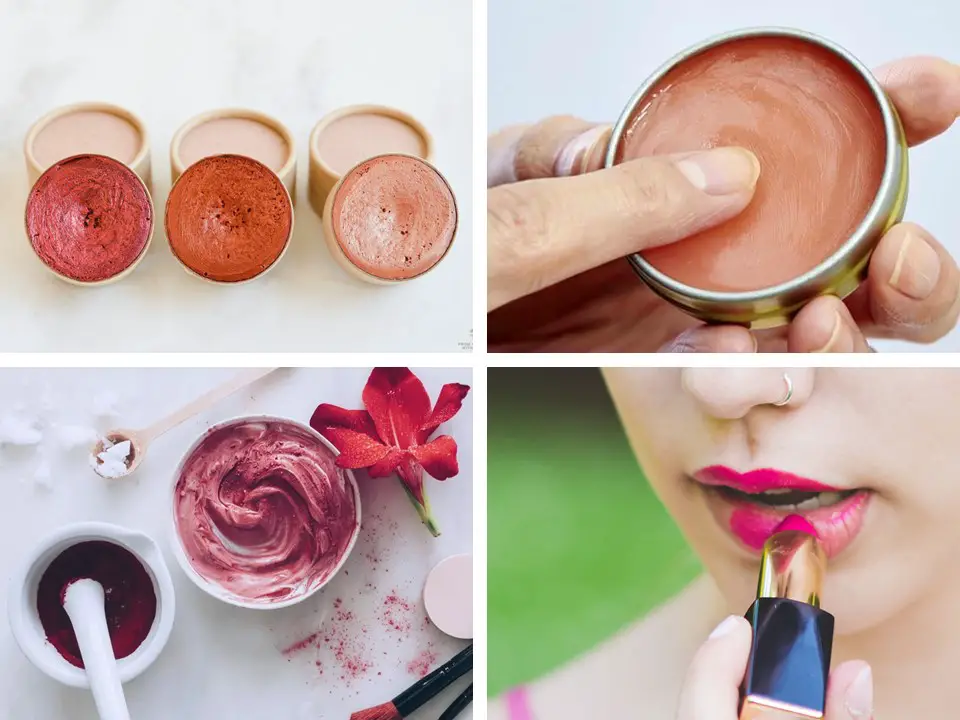 If there's one thing many of us like to indulge in, it's makeup, whether used to cover our so-called imperfections or make us look and feel more glamorous on a night out.
Here's the thing though: if you want high-quality makeup that uses safe ingredients, you often have to spend a small fortune on the stuff.
Thankfully, there's an easy way, as you can follow a number of simple recipes to create your own homemade makeup. From blush and bronzer, to foundation, lipstick, mascara, and more – we've found a DIY makeup recipe to suit just about everyone.
Ready to discover 20 homemade makeup recipes you can whip-up this weekend? Let's get started!
1. EASY NATURAL BLUSH RECIPES FOR EVERY SKIN TONE FROM PRONOUNCE
Creating homemade blush is much easier than one would think! This recipe teaches you to make blush using safe and natural ingredients from your local supermarket or herbal store.
Think hibiscus flower powder, beet root powder, and arrowroot powder – all products which are used in recipes we eat! Once you try homemade blush, you'll never settle for the store-bought version again.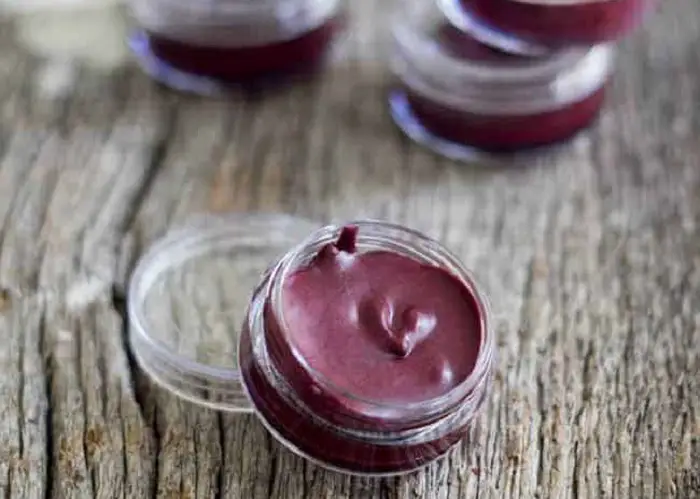 2. DIY CREAMY MARSALA LIP GLOSS FROM HELLO GLOW
This stunning homemade lip gloss will give your lips a sheer red wine hue, inspired by the Marsala color of the year.
It's made with jojoba and castor oil, so this creamy DIY version will also moisturize your lips and give them plenty of shine. All you'll need is castor oil, jojoba oil, cera bellina wax, merlot mica, and honey flavoring oil.
3. DIY NATURAL LIPSTICK WITH ESSENTIAL OILS FROM NATURAL LIVING FAMILY
As this tutorial explains, women around the world apply toxic and synthetic ingredients to their face, including around mucous-membrane eyes and mouths, daily.
Rather than risk the side effects, opt for this totally natural homemade lipstick instead, which contains coconut oil, beeswax, shea butter, essential oils, turmeric, and powders including beet, cacao, cinnamon, maca, and spirulina.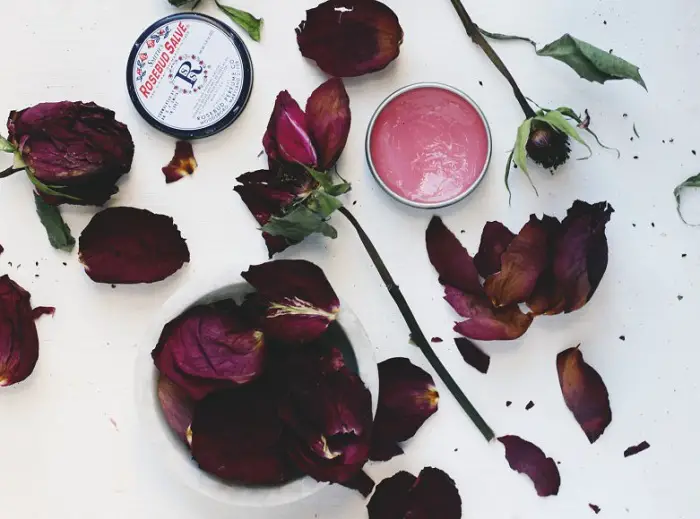 4. HOMEMADE ROSEBUD SALVE BLUSH FROM FREE PEOPLE
Some of you may already have a tin of trusty rosebud salve at home, but have you ever thought about giving it a rosy sheen?
This tutorial tells you how to take some gorgeous rose petals and crush them up, turning them into a fine, yet beautifully colored, powder. All you'll need is a coffee grinder or mortar and pestle. Easy, fun, and very effective!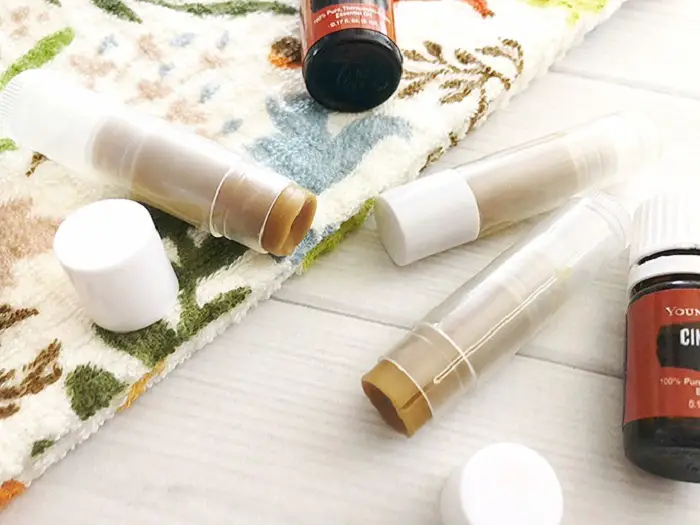 Nourish your lips with this homemade toasted pumpkin Chapstick. It's made with natural ingredients and pumpkin seed oil, making it the ultimate fall beauty treat!
All you need for your very own homemade natural lip balms are simple ingredients you can find at most health food or major grocery stores.
This version uses organic coconut oil, beeswax pellets, cocoa butter, toasted pumpkin seed oil, clove essential oil, cinnamon bark essential oil, and nutmeg essential oil.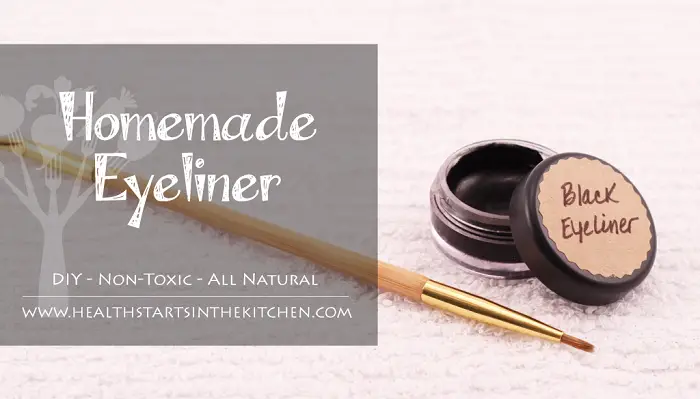 Did you know you can make your own non-toxic, homemade eyeliner with just 3 ingredients? To do so, you'll just need activated charcoal, arrowroot starch, and filtered water.
Plus, don't forget a little container (such as an old eyeshadow pot) to hold your mixture! You simply mix everything together in the pot and voila – you've got your very own non-toxic, long-lasting eyeliner.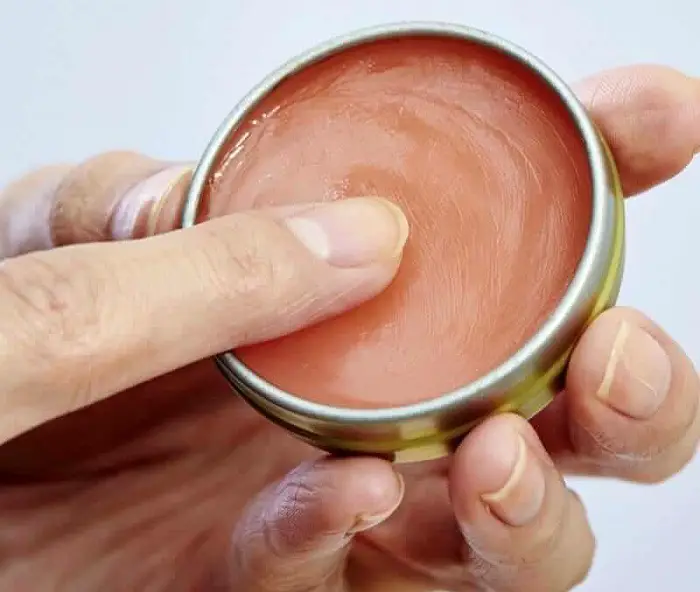 7. NATURAL TINTED LIP BALM RECIPE FROM WELLNESS MAMA
If you're not a regular wearer of lipstick, but still like to add a subtle, yet rosy tint to your pout, then this natural tinted lip balm is for you.
This one has been colored with a tiny drop of natural red food coloring and lemon and vanilla added for scent, although you can leave it unscented or add an essential oil you'd like.
It uses a simple, nourishing base of coconut oil, beeswax, shea butter, red or rose mica powder, and peppermint essential oil.
Would you like to make a silky, shimmery liquid that leaves your complexion glowing? This DIY glow serum looks divine on any skin tone, although you can adjust your desired tone by following the tutorial.
Liquid ingredients such as argan oil, olive squalene, and vitamin E oil are combined with powder ingredients including 2% TKB thickening clay, 1.50% mica blend, and 5% sericite mica.
It might sound technical, but this step-by-step guide will break it right down for you.
Here are two recipes to give your cheeks a pop of healthful color with the help of organic beet root powder, a gorgeous ingredient for helping you glow inside and out!
You can customize it accordingly, but just some of the recommended ingredients include organic powders featuring arrowroot, beet root, turmeric, and cacao. Play around with quantities and ratios until you have your desired hue.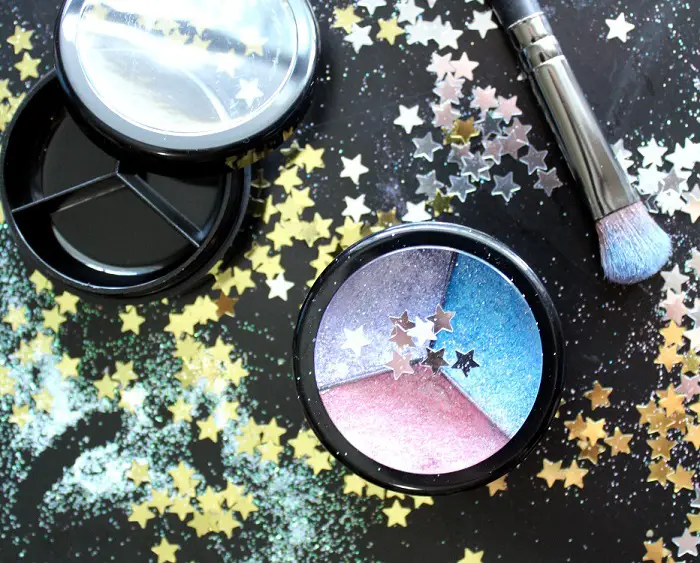 10. SCENTED DIY UNICORN EYESHADOW IN A TRI-COLOR PRESSED PALETTE FROM SOAP DELI NEWS
Learn how to make your own scented DIY unicorn eyeshadow! This fun trio of scented pressed eyeshadows offers lasting pastel color and shimmer that's perfect for eyes.
You've probably seen eyeshadow like this all over Instagram, but with this fun and easy recipe, you can now make your own. You can even experiment with colors to create a color palette that's more 'you'.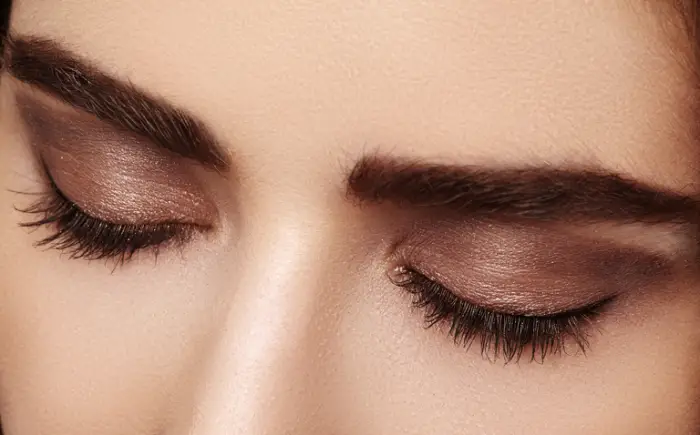 11. A SIMPLE AND NATURAL EYESHADOW DIY RECIPE FROM BEING WELL
Create your very own eyeshadow with this DIY recipe. It's a great way to have fun and experiment with your favorite shades! The best part?
It's cost and time effective, plus creating your own cosmetics is the only way to know precisely what you're putting on your body. For this one, you'll need vitamin E oil, lavender essential oil, arrowroot powder (or corn starch), and white mica.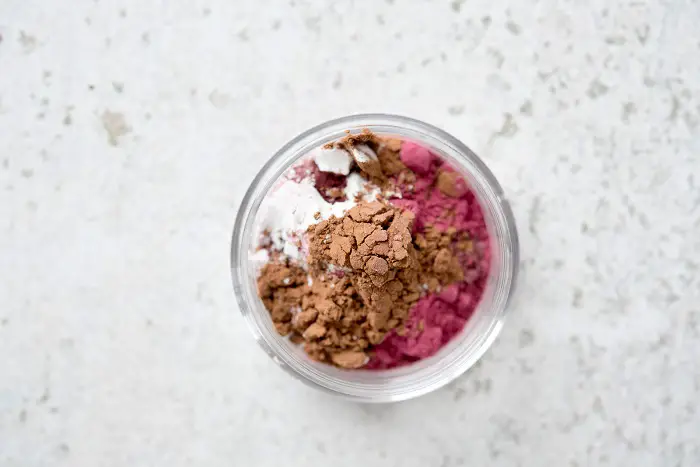 Here's a toxin-free, corn-free, garbage-free blush that you'll feel completely safe about putting on your skin. The color goes on beautifully and lasts all day long and the ingredients are so clean that the recipe's creator wouldn't blink to eat them!
You can dramatically vary the color based on the ingredients and proportions of the ingredients you use too, so the end result of your DIY blush should be something that's completely suited to your individual skin tone. Brilliant!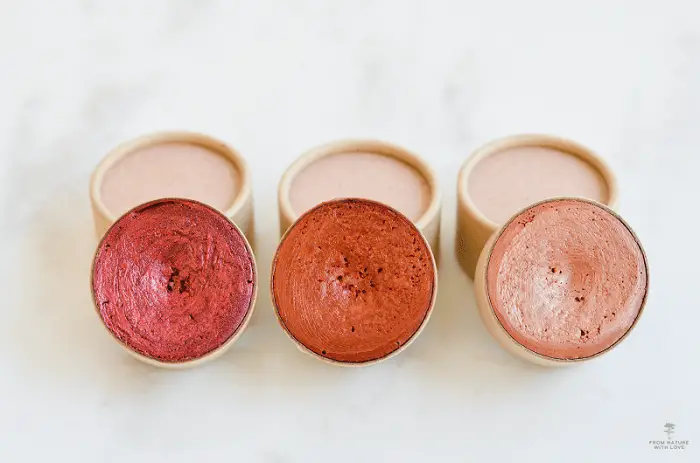 13. CUSTOM LIP TINTS USING NATURAL INGREDIENTS FROM NATURAL BEAUTY WORKSHOP
Tinted lip balms are one of the easiest mineral makeup recipes to master because you start off with a reliable base of clear jojoba oil, castor oil, and nilotica shea butter, before adding mineral-based colorants to get your desired hue just-right.
Not only does this recipe has a lengthy shelf life, but it's also nourishing, beneficial to your skin, and of course, completely natural!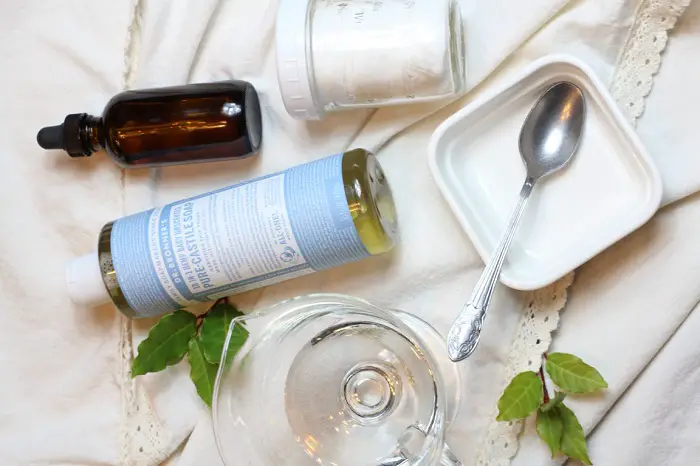 This DIY makeup remover will remove everything from mascara to foundation without over drying, irritating and damaging your skin and lashes.
It contains ingredients such as Dr. Bronner's Baby Unscented Pure Castile Soap, filtered water, organic fractionated coconut oil, and vitamin E or jojoba oil. Then, once made, you put the mixture on an organic reusable cotton cloth or 100% cotton makeup remover rounds to apply it to your face.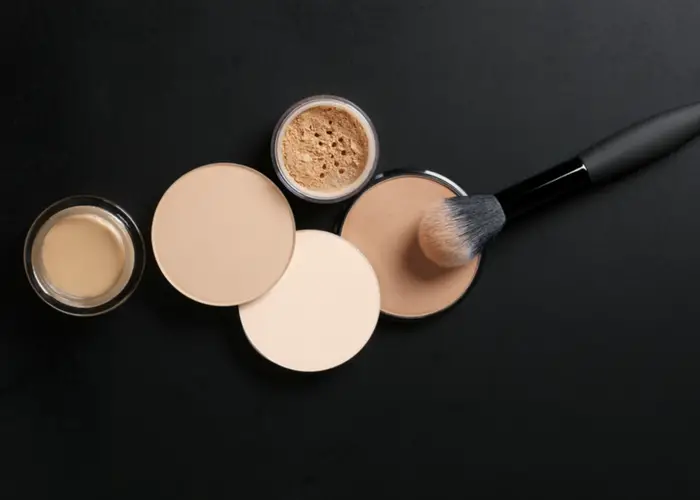 This tutorial actually offers a recipe for everything from face concealer and under-eye concealer, to spot treatment and a healing version of concealer.
You can expect to use natural and nourishing ingredients such as jojoba oil, shea butter, emulsifying wax, aloe gel, witch hazel, non-nano zinc oxide, cocoa powder, and green clay.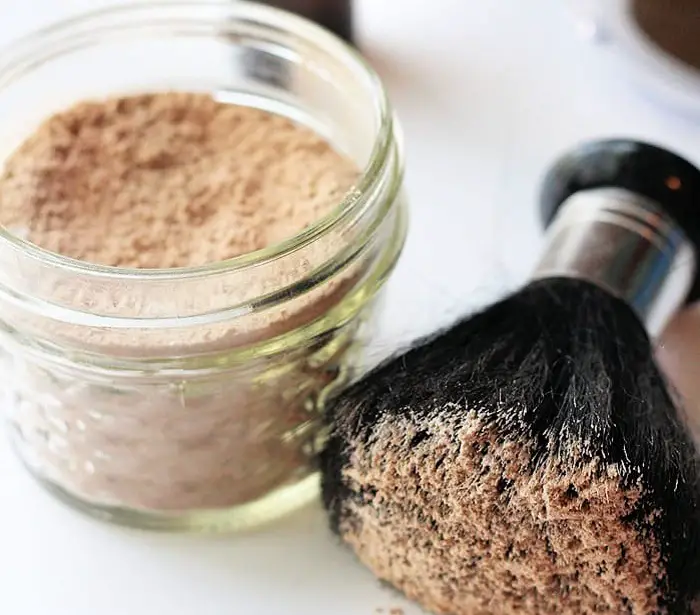 16. HOMEMADE MINERAL MAKEUP FOUNDATION FROM FREEBIE FINDING MOM
Homemade mineral makeup recipes, like this foundation, are a great way to save money, get the perfect shade, and protect your skin from harsh ingredients!
This one uses a bunch of affordable, easy to find ingredients. In fact, you probably have 1-4 of the ingredients for this homemade mineral makeup recipe in your kitchen right now.
This list includes arrowroot powder, bentonite clay, cocoa powder, cinnamon, ginger, and lavender essential oil.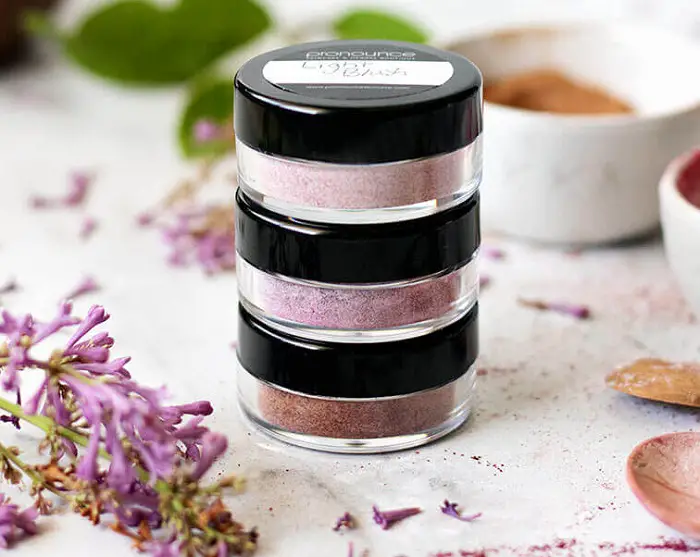 17. DIY ORGANIC FOUNDATION MAKEUP WITH SUNSCREEN FROM PRONOUNCE
How's this for a natural, DIY cosmetic product? This foundation is healthy, non-toxic, organic, effective smooth finish face foundation makeup AND it contains sunscreen!
Instead of those hard-to-pronounce ingredients you often find in store-bought versions, this homemade foundation contains almond oil, shea butter, cocoa butter, beeswax, vitamin E, zinc oxide, cacao powder, and cinnamon.
Not only is it completely natural but it sounds good enough to eat (although we would advise against this)!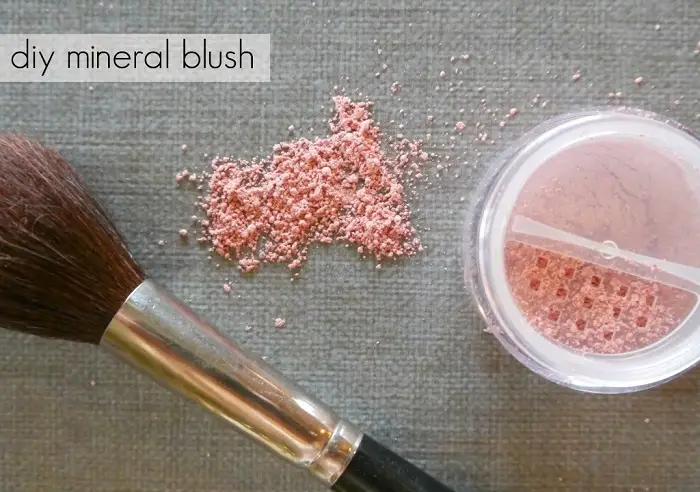 18. DIY MINERAL BLUSH, BRONZER & SHADOW FROM JENNI RAINCLOUD
With the ingredients that are necessary for making your own mineral make up, you can also make blush, bronzer and eye shadow!
This tutorial will run you through how to make all three using natural ingredients. The end result is as good as, if not better than, store-bought brands. Trust us, you'll have fun creating these DIY cosmetics and learn a lot along the way too.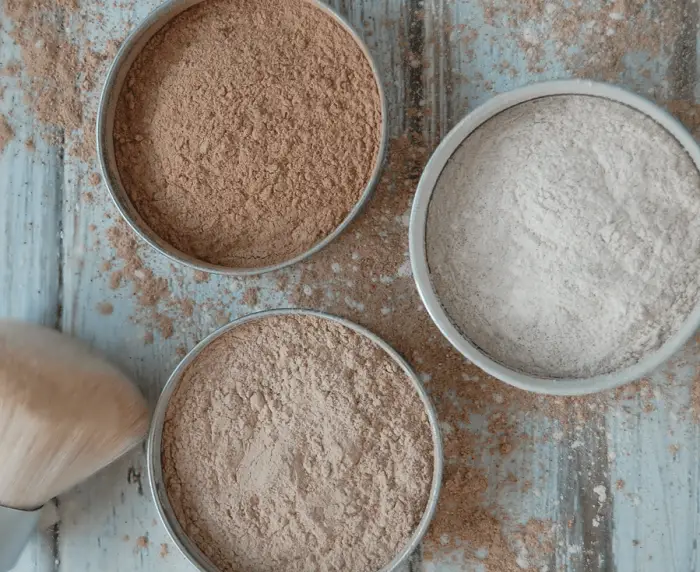 Homemade natural face powder is one of the easiest makeups to make! It requires just three ingredients and suddenly you've made your own face powder for practically pennies.
This one uses the fail-safe combination of arrowroot powder, cacao powder, and cinnamon. All ingredients are beneficial for your skin and provide natural coloring to match your skin tone.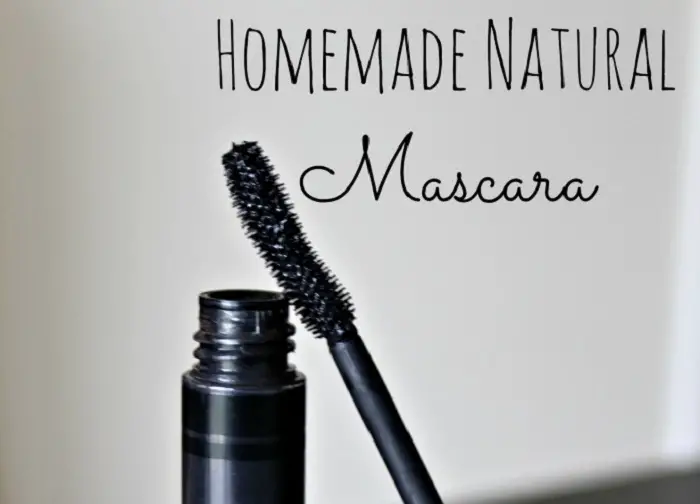 Homemade mascara is an easy and natural way to give you thicker, longer, and darker lashes. You can whip up this DIY mascara recipe with just a few simple ingredients, including coconut oil, shea butter, bees wax, aloe vera gel, and activated charcoal.
Not only do they help your lashes to look more beautiful, but each ingredient also has its own benefits, whether that's acting as a moisturizer, promoting hair growth, or keeping bacteria away.
Which Natural Beauty Recipe Will You Try?
There you have it – 20 homemade makeup recipes using natural ingredients your skin will thank you for!
While it can be tempting to buy store-bought cosmetics to save yourself the effort, you'd be surprised how quick and easy many of these DIY recipes are to make.
Aside from knowing exactly what ingredients you're putting on your skin, eyes, and mouth, creating your own homemade makeup is also a great way to save some much-needed cash.
Whether you're searching for a natural eyeshadow, eyeliner, lipstick, foundation, blush, bronzer, highlighter, or more – there's sure to be at least one recipe that takes your fancy above.
Simply start with the DIY that interests you the most, then work your way up to those requiring more ingredients or additional time to create. When it comes to DIY, natural makeup, the world is your oyster!
Which homemade cosmetic recipe will you be trying? We'd love to hear from you in the Comments section below.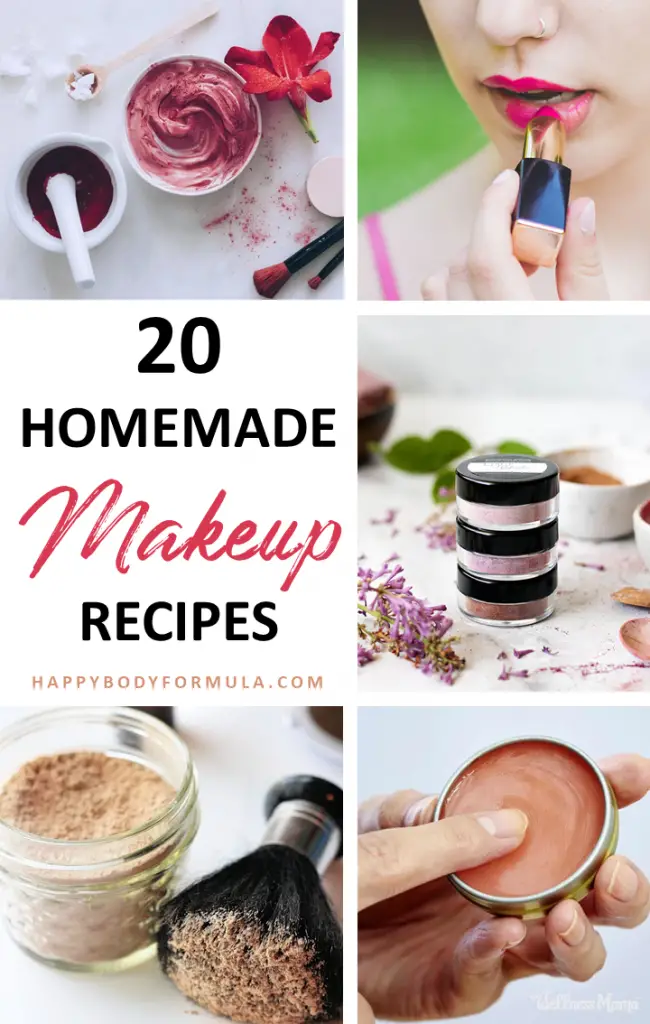 Melanie Clarke is the founder of Whim Online Magazine, an online magazine based in Australia that has a strong focus on whimsical + dreamy photography, as well as art and fashion content.