Your guide to eating out paleo including the best paleo restaurants with gluten and grain-free menu options for appetisers, entrees, kids and more. Mostly U.S. suitable but can be applied to many other countries.
---
Ah, the exhausting task of finding paleo restaurants and paleo-friendly menu options! So. Many. Substitutions.
During the initial transition to a real food lifestyle, we generally come to terms with the fact that we're going to be spending a whole lot more time in the kitchen meal prepping and subsequently, far less time eating out.
When you first venture into the world of fine dining establishments again, all of a sudden, you're that person asking, "Is it gluten-free?"
While it may seem as though you're being a nuisance, your waitstaff is probably accustomed to these questions by now. In fact, most chain restaurants have organized allergen-friendly, gluten-free menus for people like us! It's becoming easier than ever to stay on track while eating out paleo.
You could simply do a quick Google search for 'paleo restaurants near me' to find places that will cater to your needs. With a little guidance and making sure to read the fine print, you can order gluten-free just about anywhere though.
Just remember to communicate with your waiter or waitress and ask questions!
If you need some ideas, here are ten popular restaurants and a few options from beginning to end. Eating paleo doesn't mean the end of eating out.
It just means creating your own convenience and obtaining the knowledge to make better decisions.
1. Applebee's
Applebee's is a popular U.S. chain serving up standard American fare. With that said, it's not the healthiest stuff. In the midst of fried appetisers galore and tempting desserts, it's not always easy to find a balanced meal.
Fortunately, they've provided some info on their website and we've done the dirty work in choosing for you. Check out Applebees' allergen information and menu.
Appetizer: The Honey BBQ Wings will be the perfect start to share with your company. It's free of all other allergens which is more than the rest of the wing menu can say; every other flavor contains wheat or soy.
Since it is a sweet sauce with the honey, your best bet may be ordering it on the side to control the amount. If you're specifically avoiding gluten, the Asian chili sauce is a big fat no. Follow the same protocol if you want to opt for ribs as a main – the honey BBQ is a-okay!
Entree: The grilled chicken breast or baby back ribs are truly your only options for a hearty, meaty main course. The chicken grillers will be good for the kids.
According to the menu listed at the end of this segment, the salmon, sirloin steak, shrimp skewers, lemon chicken and pork dishes from the grill contain both dairy, wheat and/or soy – yikes!
We don't know where these ingredients are hiding, but it's not worth the mysterious belly ache later.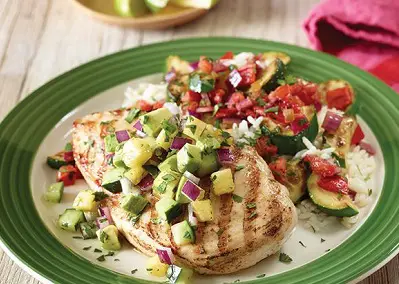 Side: Fries, sweet potato fries, and chips are all allergen-free. If you decide to order veggies instead, make sure you ask for them to be steamed.
The "seasonal vegetables" and baked potato options both have dairy, although you may be able to discuss prep options with your waiter to avoid it.
2. T.G.I. Friday's
Bad news for the lactose-intolerant; almost everything on this menu contains dairy and soy. We don't know why or where the dairy is, but it's headed on to otherwise safe entrees.
We're going to assume soybean oil is the primary cooking oil, which is the unfortunate truth for most of these restaurants. We're outlining the best options WITH this in mind here.
If you can't do any dairy at all, we suggest going somewhere else for lunch as this probably isn't one of the best paleo restaurants. View T.G.I. Friday's allergen information and their gluten-sensitive menu.
Appetizer: This entire menu is pretty much off-limits unless you tolerate dairy. In that case, their Tuscan spinach dip is a perfect indulgence. It's free of wheat, but filled with cheese. Pick your poison!
Even if you're following a primal plan, ask for crunchy veggies in place of tortilla chips.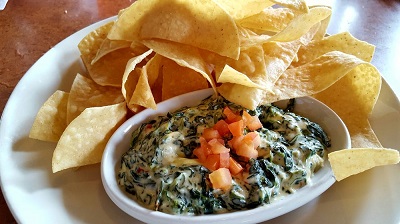 Entree: The grilled chicken cobb salad sans cheese (unless you're following a primal diet, then go for it!) is a good option. It packs in the protein with your choice of meat, bacon, and egg.
Their low-fat balsamic vinaigrette, honey mustard, and avocado vinaigrette are your three best options as they don't contain wheat, but you may want to just pack your own. Shhh – nobody will ever know!
We like this 3 oz. travel-size bottle. You could also just ask for some olive oil on the side.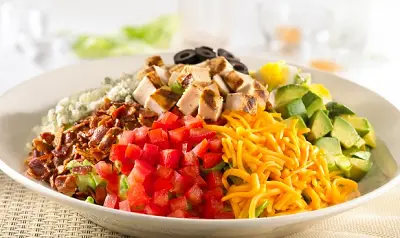 Side: Fresh broccoli and the coleslaw are your best options. Even the spinach contains both dairy and soy. While it's nearly impossible to avoid soy on this menu, you can avoid wheat! The slaw is the greater of two evils, though, as it's probably a vegetable oil-based mayo while we prefer an avocado-oil based mayo.
Kids: The 'All-Natural Chicken Sandwich' is served on gluten-free bread, but you can ask for the meat in a lettuce wrap or a salad beneath the meat to keep it 100% paleo. In this case, the sliders are a good call as well. Fries or a fruit cup are both suitable sides.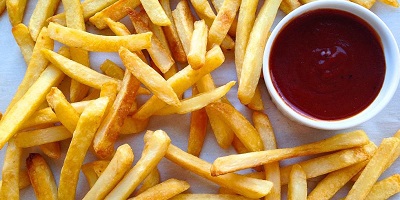 3. Chili's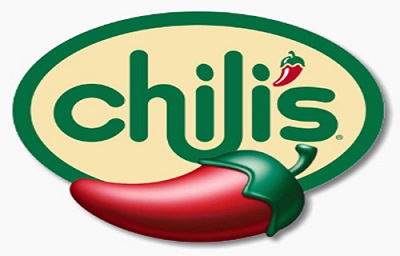 Chili's is known for their baby back ribs, but they've also got a reputation for fried foods and XXL drinks that you just know are too sweet to be any good for you.
Oh, and quesadillas – that glorious, glorious mixture of wheat and cheese! We won't be having much of these today, though, as we discuss some healthier menu options. Read Chilis' allergen menu.
Appetizer: To start with, you could opt for a basket of smoked wings. These are listed as gluten, soy, and dairy free! You may want to skip on the sauce, though, as most BBQ spreads will likely contain loads of sugar – and not the real stuff, at that.
The honey mustard, honey-lime, and citrus-balsamic vinaigrette are all gluten and dairy-free if you're looking to replace it with something. A good smoked wing will pack enough flavor in on its own, though!
Entree: The ancho chili salmon or the avocado sirloin are healthy and hearty options. They're free of wheat inherently; just leave out the queso to make the salmon option dairy-free.
It's served on a bed of rice, but you could just ask for salad or extra veggies on the side instead to make it a real meal.  You could also opt for fajitas and skip on tortillas or rice, instead perhaps doubling up on protein or asking for extra veggies.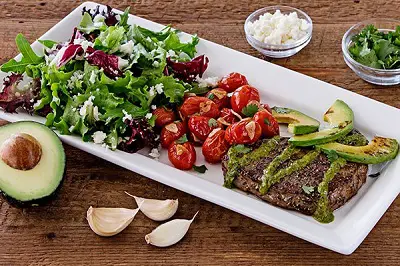 Side: Steamed broccoli is the safest bet, but the spinach and garlic roasted tomatoes contain no wheat or dairy.
Kids: The grilled chicken platter with a side of broccoli is your only option for dairy and gluten-free, unfortunately. This is when you might choose to step outside of the kid's menu and order the little ones a bun-less burger instead, most of which are paleo-friendly.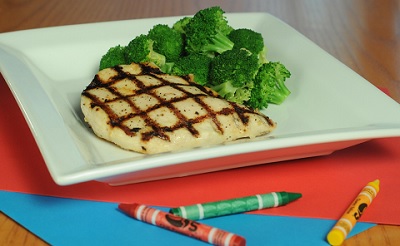 4. P.F. Chang's
P.F. Chang's China Bistro serves up tasty Asian fare. You might know them for their chicken lettuce wraps which have something so delicious about them, we've even featured a copy-cat recipe for them in our Asian lettuce wrap roundup!
It can be a fun night out, or a great easy pick-up option for an easy 'fancier-than-takeaway' dinner. Take a look at their gluten-free menu.
Appetiser: The egg drop soup is gluten-free, and it's a suitable light starter that you won't have to sub out the rice in like the rest. It's got a little protein and a little bit of vegetable matter which makes this a pretty paleo-friendly cup o' soup to begin things with.
Entree: The main menu features plenty of gluten-free options with a variety of protein and heaping servings of vegetables to boot. Score! Just avoid rice if you're 100% grain-free, and avoid the soy sauce that is subject to be used in many Asian-inspired dishes.
Pro-tip: pack along your own coconut aminos! If you're ordering off the GF menu, it will be easier as soy sauce generally contains wheat. Try the pepper chicken or steak which is served with peppers and onions.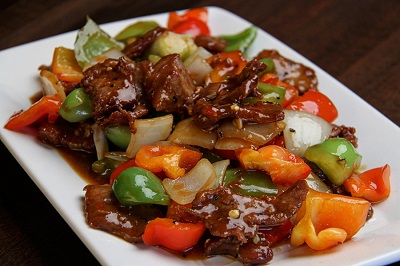 Side: The tender spinach and garlic stir-fry is the only side dish that is both gluten and soy-free.
Kids: The kids menu mainly features rice dishes, so opt for something like ginger chicken and broccoli instead. It's no chicken fingers and french fries, but even the pickiest kids (and adults!) can enjoy a classic combo like this one while eating out paleo.
5. Outback Steakhouse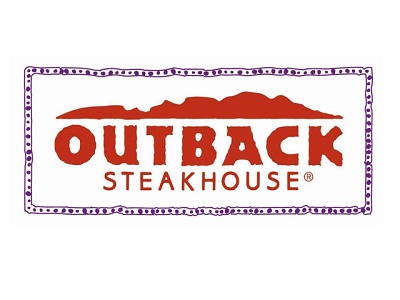 You'd think that a steakhouse would be one of the best paleo diet restaurants, but it still takes some skill to navigate these menus! Meat and veggies may sound safe, but you'll want to review Outback's gluten-free menu which they claim they're pretty serious about!
They've been designing GF eats for over a decade working with registered dietitians to do so, thus potentially being a contender for a pretty good choice among paleo friendly restaurants.
Appetizer: Try out some grilled shrimp skewers as a starter. Skip out on the bread, ask for the butter on the side if you're sensitive to dairy, and enjoy the fresh taste of tomato and basil. Another option for the fans of the "bring your own" mentality is toting along a small package of ghee.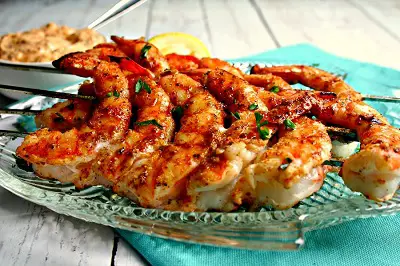 Entree: You can't go wrong with steak. This menu is a meat-lover's paradise, and it makes eating out paleo a breeze. Opt for the sirloin and grilled shrimp combo for a special night out, or dig into ribs and chicken on the barbie.
Two menu options for you if you're hungry and have a hard time making a decision – usually the two dilemmas I have while ordering out! Most BBQ menu options with meat and veggies are a pretty safe bet.
Side: Go for grilled asparagus or the old standby – steamed broccoli. The sweet potatoes are gluten-free, but they do contain brown sugar, so order at your own discretion or ask for them without the sweetener.
Salad without croutons is a perfectly paleo side as well. You've got options!
Kids: This popular chain doesn't have a kid's menu, but they do have a gluten-free dessert option. The 'Chocolate Thunder From Down Under' is a nice way to treat the kids while keeping it wheat-free.
Beware – this is the lesser of two evils; it's not paleo, but it's allergen-friendly.
6. Chipotle
This "fast food" chain is easily one of the best paleo restaurants. You're going to be satisfied when you leave without having to skimp on flavor.
Plus, the food is actually fast, and we can't really say that for most other places that serve up your dish at the same speed! If you're using a paleo restaurant finder, your local Chipotle is bound to come up on the radar.
With responsibly sourced meats and the option for guac, this is our top choice if you're doing the 30-day Happy Body Formula program or our 7-Day Make Ahead Meal Plan. Here is allergen info for Chipotle's food.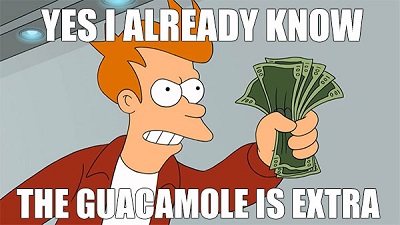 Appetiser: The only true appetizer our beloved Chipotle offers is chips and salsa or guac. Skip out on the preamble altogether for the healthiest option. You'll get enough food in your entree as it is!
Entree: The options are pretty much endless at Chipotle. The takeaway is mainly what you should avoid; start with a salad bowl and leave out rice and beans. Pick your protein, load up on fajita veggies, choose your favorite salsa (but skip the corn), and dish out the extra cash for guac.
Side: Who needs a side when the portion sizes at Chipotle are so bountiful? If you're feeling extra ravenous, opt for double protein. You definitely won't leave feeling hungry then!
Kids: Order along the same lines as you would for yourself for the paleo kids. Their children's menu is comprised on a "build-your-own" basis that begins with corn or flour tortillas.
Corn is gluten-free, so if the kids are insistent, tacos might be a good choice. The good part? You can order a side of fruit and organic apple juice to drink!
7. Buffalo Wild Wings
This sports bar's name gives it all away – it's all about the chicken here, but don't forget the beer and the sports! Sauces and breading are a big no-no when it comes to paleo friendly restaurants, so we need a way to work around that.
This finger-lickin' good chain does have a few healthy eats to dish out though. Check out their allergen info for the menu.
Appetiser: Pulled pork slammers, anyone? This dish is served with buns, but skip out. Have it atop buffalo chips instead which make it indulgent, yet perfectly paleo-friendly.
Their fries are allergen-friendly, so load up! This is an awesome dish to share before the main course arrives.
Entree: Wings, of course! Go with traditional wings which are allergen-friendly and paleo-compliant. The list of sauces to choose from is a LONG one!
Take a read on the menu provided below to make a suitable choice. My personal recommendations? The mango-habanero sauce or the salt and vinegar seasoning. Make it half and half.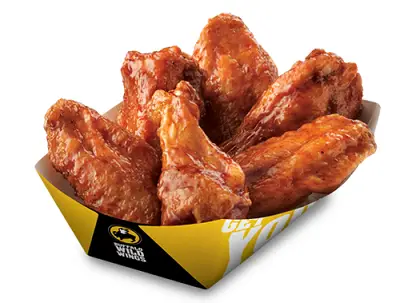 Side: Stick with french fries, buffalo chips, or coleslaw. Again, restaurant slaw is likely made with a canola oil base, so it's not perfect paleo. Same goes for fries. A side salad sans cheese, croutons, and dressing may be the only true way to get your veggies in this situation.
Kids: The naked chicken tenders with a side of fries are paleo-friendly and a total kid-pleaser to boot. You can opt for a side of mandarin oranges instead or kick it up a notch with a kid's order of boneless wings.
Either way, chicken is on the menu.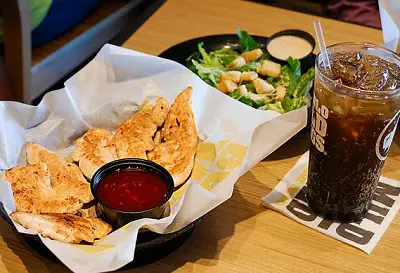 8. IHOP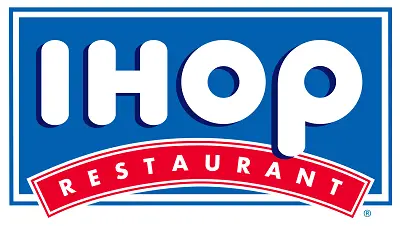 Okay, let's make one thing clear first: pancakes are out. IHOP is not going to be on the paleo restaurant finder's radar, and it's certainly not the best, but let's say you're dining out with picky eaters for breakfast and you end up at one of these classic chain diners.
There are a few things you should know, namely that they put pancake batter in like, everything. YEP, even the eggs aren't safe. See the details with IHOP's allergen information.
Appetizer: Safe options are limited, but for the sake of your vegetable intake, order a simple side salad. Healthy dressing choices are sorely lacking at this chain, so pack your own… little bottles of EVOO for the win!
Pick off the croutons and ask for a side of avocado if you're craving a little more substance.
Entree: The most deceptive aspect of IHOP's menu? Their eggs use pancake batter which means they are not gluten-free. It may be worth talking to your waiter about getting the eggs prepared without the wheat, but you could order a mix-up of sides instead.
Try a combo of pork sausage, avocado, and bacon. Double pork is generally a good rule of thumb while eating out paleo.
Side: Hash browns are a viable option albeit not the healthiest, but a side of fruit is also 100% allergen-friendly.
Kids: The kids menu offers nothing in the way of a paleo-friendly option, so just order as you would for yourself. Have the kids pick a few sides and share them buffet-style at the table. More bacon is always a good idea.
9. Red Lobster
You might be wondering how naughty seafood can be, but if you've ever step foot inside of Red Lobster, you know those cheesy biscuits are calling your name.
Pro-tip: tell your waiter just to NOT because willpower is a finite resource, and those things are freakin' addictive (and try these low-carb cauliflower biscuits at home instead).
Anyways, we've got the dirty deets on the healthiest eats from under the sea. Check out Red Lobster's allergy nutrition or their handy allergen guide which includes whether sulfites or MSG are added – pretty thorough!
Appetizer: The chilled lobster and shrimp cocktail is a fabulously clean and tasty paleo menu choice here. Just be weary of the sugar in the cocktail sauce! You might also see buffalo chicken wings on the menu, but these are a regional option.
In any case, they are a pretty safe bet and totally allergen-friendly. Another good option – especially to share – are the oysters on the half shell.
Entree: The steamed Maine lobster tail is a classic at Red Lobster, and it's totally paleo-friendly. It's pretty much the only lobster item that doesn't contain some trace of soy if you're adamantly avoiding it.
The New York strip steak and rock lobster tail does contain some dairy according to the menu, but it's one of the few wheat-free options. Another option is the snow crab legs if you're willing to get messy!
Finally, you could opt for sirloin, a blackened fish or grilled meat. This is one of the best paleo restaurants as they allow you to choose a protein AND a preparation style!
Sides: Coleslaw doesn't contain any allergens – woo! You might be taking in some refined oil, but it's a nice way to practise your 80/20 rule.
You could also go for roasted green beans and mushrooms, fresh fruit, french fries if you're feeling up to it or a simple baked potato if you want starch without all the frying.
Kids: Broiled fish or grilled chicken are fabulous choices for the little ones. The petite lobster is a good one too for those with a more refined palate.
The garlic shrimp contain some dairy, but they don't contain wheat. Most of the kid's menu is pretty darn healthy when it comes down to it.
10. Olive Garden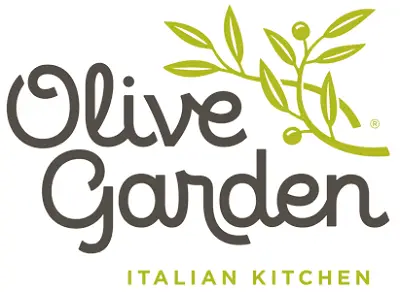 Italian food is definitely one of the most difficult cuisines to make paleo-friendly because pasta, bread and cheese are quintessential ingredients in traditional fare.
Fortunately, there are meat and veggies to go around. Olive Garden doesn't have the best allergen-free options according to their allergen guide, but where there's a will… there's a way.
Appetizer: The Zuppa Toscana soup does have dairy, but it's one of the few options without wheat. If you're eating primal, this could be a good choice. Otherwise, you know the drill – salad with no croutons or cheese (I know, I know… the good stuff!).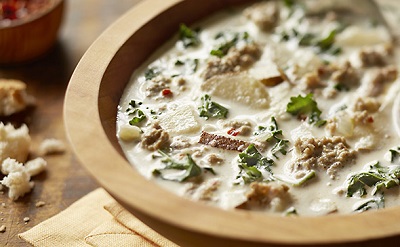 Entrees: If you aren't strict paleo, Olive Garden has some gluten-free rotini because sometimes, you just can't say no to pasta! The sauteed shrimp and Italian sausage are the only protein toppings without common allergens like wheat and dairy.
Herb-grilled salmon is one of the few safe seafood options for paleo eaters. You can also opt for Tuscan sirloin or grilled chicken parm – with or without cheese, to your liking and dietary needs. As far as sauces go, marinara, meat, and tomato sauce are your safest bets.
Sides: Steamed broccoli is just about the only side that contains zero allergens. Potato sides have some dairy, so eat at your discretion. This also applies to the parmesan crusted zucchini.
We hope you found this guide useful and now feel confident eating out! Our 30-day Happy Body Formula program places a big focus on teaching you how to find paleo friendly restaurants and eat out paleo while having the MOST options and finding the tastiest food on the menu!
This is just one of the many foundational tools we value in creating sustainable change for a healthy lifestyle. If you want to learn more, join us!
Music, mountains, dogs, travel, food and friends.