We all want to be that person who boasts about being done with the holiday shopping at Thanksgiving dinner, but the reality of it? Well, we've all got a little last-minute shopping to do.
Whether it's deciding on that tough-to-buy-for person or plain ol' procrastination, there are endless excuses. Let's end them… now!
If you want to give someone the gift that keeps on giving, you can take a hint from us this year. Our healthy gift guide ensures that your gift will go to good use and contribute to someone's wellness journey, no matter where they are on it.
Perhaps it's a techy new gadget for the reluctant older relative or parent in your life, or maybe it's outfitting someone's kitchen from "dorm room style" to "official adult."
These present ideas are perfect for foodies, fitness freaks, and wellness warriors alike. No matter who you're buying for, there's a gift on this list for anyone who wants to eat, move, and live better.
Help your loved ones set a New Year's Resolution and stick to it!
For the foodies
These gifts are a nice way to treat your friends who are always inviting you over for dinners and potlucks, a younger friend who might just be moving into his or her first "adult" kitchen, or someone who needs more motivation to cook from scratch.
The Instant Pot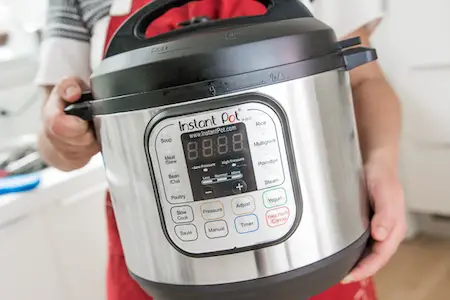 My Instant Pot came in the form of a Christmas gift one year, and it was such a fun gift to open! It brings the recipient back to childhood; you forget about everything else all of a sudden because you just want to play with it!
All winter, my stove top and oven hardly got any use as I worked hard to adapt any and every recipe to an Instant Pot recipe. This is the quintessential kitchen appliance, and I'm not exaggerating when I say that everyone needs one. There is no better way to express your love than with this bad boy.
A good spiralizer
We love our zoodles around here. If you're looking for foodie-friendly gifts to hand out, you might want to turn it up a notch with this tool. You can set it to "noodle-fy" in thin, thick, or ribbon slices.
The real bonus? You can use this with anything from winter squash to sweet potatoes and those odd hard veggies like celeriac to create delicious and nutritious meals. If you know someone who struggles to eat their veggies, this could change the game.
Purchase the Paderno Tri-Blade Vegetable Slicer
Immersion blender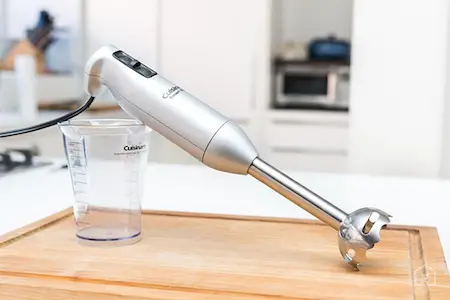 You may wonder why someone might use an immersion blender when their kitchen is already stocked. You could be working with your blender and your food processor without a hitch!
This tiny-but-mighty tool makes working with certain recipes a whole lot easier, though. Homemade mayo? You'll never have a failed batch again. It also makes blending hot food like soups safer, simpler and easier to clean up.
This gift will come in handy for the novice chef who wants to get a little more experimental.
Purchase the Cuisinart Smart Stick
A kombucha brewing kit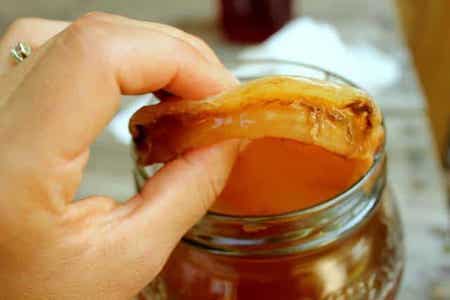 Want to win some props for the grossest Christmas gift? Just send a SCOBY in the mail! If you know someone who's dishing out big money for the good stuff at Whole Foods, this gift is going to save them tons of cash over time.
If you're brewing your own, you could lend off some of your growing SCOBY, or you could take the easy way out with this starter kit. If you really want to do it up with these healthy gifts, you could throw in a few jars to brew, bottles to store and organic tea, of course.
Purchase a kombucha starter kit
NutriBullet blender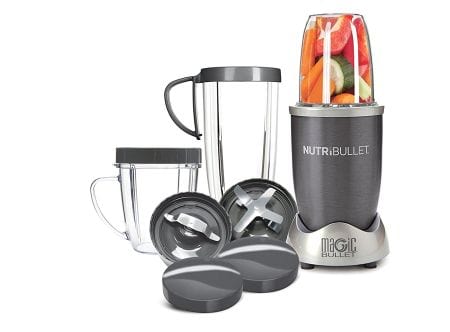 This blender comes at a humble price so you can actually afford to give it as a gift! A good blender is essential for anyone who loves their soups or smoothies, and the NutriBullet possesses enough power to do it all.
I used mine for seven years before it finally let up, so I can personally attest to how long-lasting this appliance is – and I used it just about daily! A good gift that blends doesn't have to come with a Vitamix price tag.
Purchase the 12-piece NutriBullet blender
For the fitness freak
We all know someone we might describe as a "gym rat." Maybe you know a friend who is penciling in some marathon training for the upcoming year, or an outdoorsy weekend warrior who you can trust to find high up in the mountains.
In any case, we have some gifts for your loved ones who are always on the go… and we mean on foot!
A wearable fitness tracker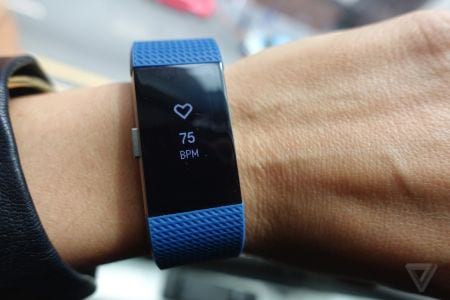 The FitBit isn't only good for someone who's already counting; it's great for someone who wants some accountability when it comes to squeezing in a bit more exercise throughout the day.
This is a gift for the resolution-er or the data-cruncher who wants to get more active, but doesn't know where to start. This model tracks steps, flights of stairs climbed, workouts, heart rate, calories burned, AND sleep.
It's an all-inclusive way to keep up on the quality of movement you rest and get on a daily basis with minimal effort on your part.
Foam roller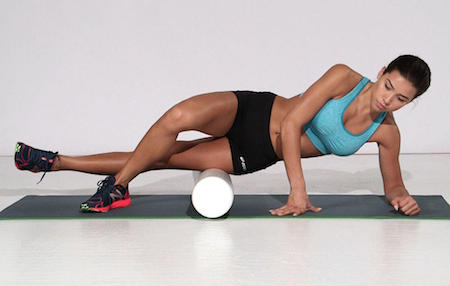 Not only will the lucky recipient of this gift be thanking you – so will their sore muscles! If your workout buddy doesn't already have a foam roller, consider this on par with scheduling them a full-body massage.
Static stretching can exacerbate athletic injuries or simply be ineffective, while foam rolling works out all the kinks in a gentle way. Give the gift that keeps on giving – a speedy recovery!
A subscription to a fitness class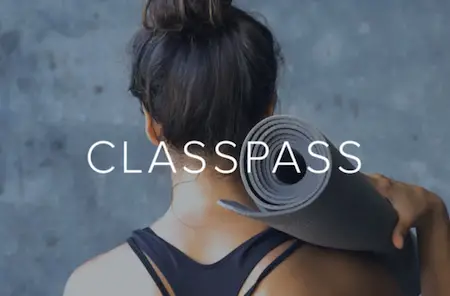 If this service is available in your city, pick up a membership for you and a friend. ClassPass is one of the most versatile health-centric gifts since it offers you access to fitness classes of all types.
If you know someone with commitment problems who ends up skipping the gym every time they fork over their cash, give them the gift of choice. From yoga and pilates, to circuit-training and kickboxing, you can schedule the classes you want whenever is convenient for you. Bonus: it's unlimited!
Purchase a ClassPass membership
A protein boost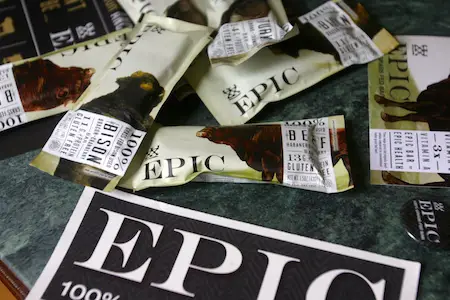 Real food is the way to anyone's heart. These stocking stuffers make for some tasty post-workout recovery fuel that can easily be tucked away in the gym bag. Unlike most protein bars, the ingredients are simple and meaty.
These are the perfect nutrient-dense, quick snack to have handy, so look no further if you're wrapping up munchies for the holidays. The variety pack comes with nine flavors!
Purchase the EPIC bar 9-flavor variety pack
A pull-up bar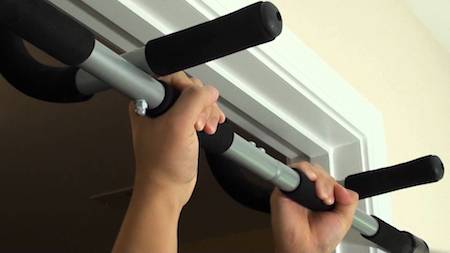 No more excuses! Gift this to a friend who wants to get stronger, but tends to skip out on the gym during the busy work week. Hanging this up in the kitchen doorway is an easy way to work on your pull-up skills and overall strength with just a twinge of effort every time you hit the fridge.
Bonus points: the houseguests will assume you can bust a few out, even if you're still working on getting there in the first place.
Purchase the doorway pull-up bar
For the mindfulness guru
You know your friend who's always sending you off with a "Namaste," or your yoga teacher in training pal who's inviting you to the full moon ceremonies? These gifts will speak to them.
Even if they're not already in their zen, these gifts could help them find it.
Yoga mat, block and strap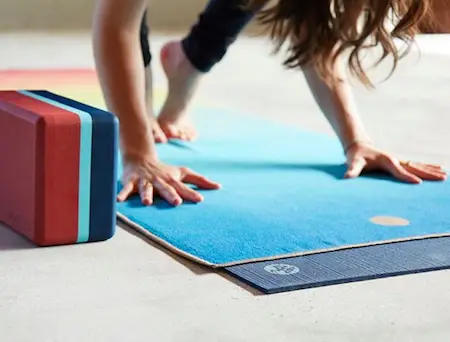 Everyone must start somewhere, and gifts under the tree are a good place to begin, especially when it's this handy-dandy yoga kit. It comes with a mat, strap, block, and towels.
Getting into a new fitness routine is hard, but yoga has something for everyone. Slow-paced restorative yoga can help with gentle mobility while Bikram will help you sweat it out.
It's better to go in prepared, so gift this to your aspiring yogi friend.
Purchase the 7-piece yoga starter kit
Teeccino coffee alternative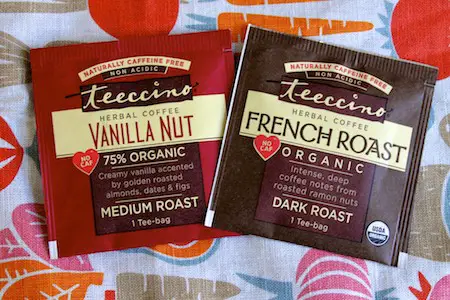 Yet another one of those healthy gifts in line with a common new year's resolution: kicking caffeine to the curb. While some people do just fine with a jolt in the A.M., lessening caffeine intake can be really beneficial for healing or just tapping into those natural energy stores.
Teeccino blends take on the flavor and aroma of coffee without any caffeine at all. This is the perfect present for someone who wants to give up their morning cuppa for a healthier lifestyle and better sleep at night.
Purchase the Teeccino variety pack
A natural light box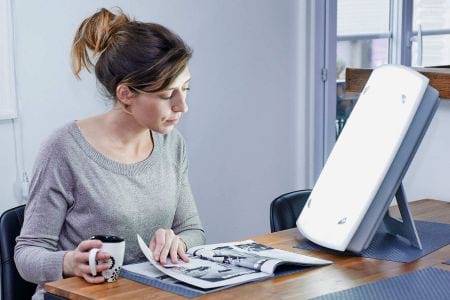 There's nothing like a little sunshine in the dead of winter, even if it's artificial. Vitamin D deficiency is incredibly common all year round, but the brunt of it usually take place in the winter.
This gift is a good idea if you want to spread light this holiday season – and don't we all? The light box mimics the effects of UV rays, and it can really help start the day right with more energy and a happier mood while also regulating your natural circadian rhythm.
Purchase the light therapy lamp
Activated charcoal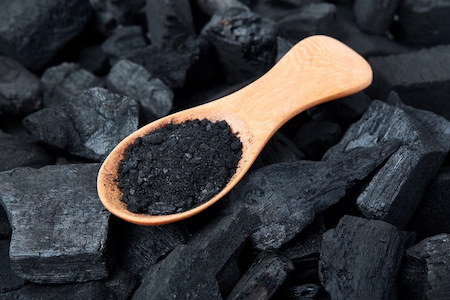 Activated charcoal may look a little weird and sound a little weird, but its multiple purposes make this one of the best gifts to give to the DIY beauty guru or your friend who puts some effort into self-care.
Don't worry; it's not the same as the charcoal you use on the grill. It's a natural detoxifier, and it can be used for everything from purifying water to toothpaste to face masks.
You can choose to gift a bag of the pure stuff, or get to packaging some creations of your own to stuff the stockings with.
Essential oils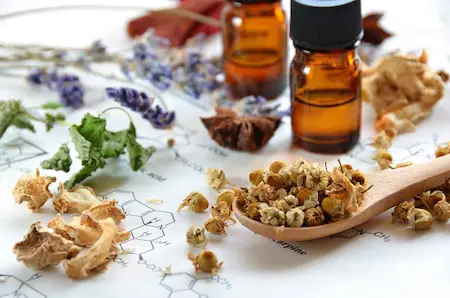 A nice complimentary gift to give in addition to the charcoal would be essential oils. This variety pack has everything you need to get started. You can diffuse them in place of burning candles, scent your own homemade beauty products, and even use them to flavor recipes.
Their benefits are endless, and each oil has its own specific properties including many healing benefits.
Purchase a variety 6-pack of essential oils
Music, mountains, dogs, travel, food and friends.