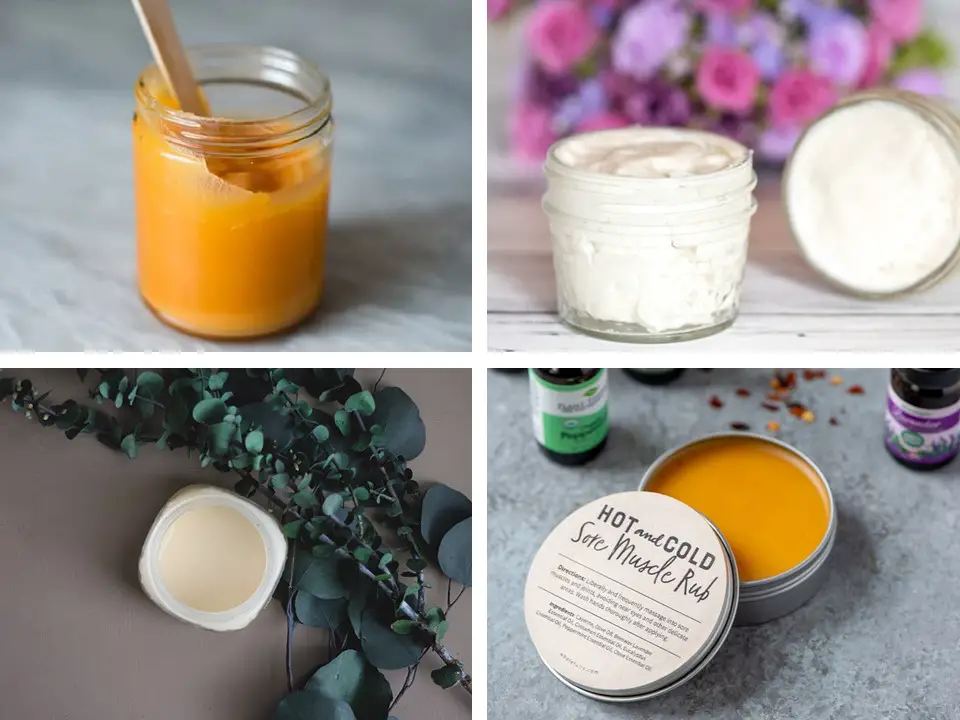 Whether you suffer from conditions such as RSI, have hurt your back doing the gardening, or just play a lot of sport – muscle aches and pains affect all of us at some point or another in life.
While some turn to over-the-counter drugs and creams for pain relief, others are taking advantage of natural ingredients to create a remedy that isn't just effective, but safe too.
When creating your own muscle rub, it can be difficult to know exactly where to start, however. This is why we've rounded-up not just one, but 15 simple, yet powerful DIY muscle rubs using natural ingredients.
Many of these use common ingredients around the home, as well as essential oils that are widely available both locally and online.
1. HOMEMADE MAGNESIUM LOTION TO HELP RELIEVE PAIN IN MINUTES FROM THE HEARTY SOUL
This DIY lotion moisturizes your skin and soothes aching muscles at the same time. Its main ingredient is magnesium oil, which is one of the body's most essential minerals.
It helps by promoting the healing and soothing of inflammation, among many other health benefits. This recipe uses other advantageous ingredients, including avocado oil, shea butter, and more.
2. DIY GINGER CAYENNE MUSCLE RUB FROM FREE PEOPLE
You don't necessarily need to be sore to enjoy this ginger cayenne muscle rub. Nothing feels better than coming home after a run, taking a hot shower, and rubbing this on aching muscles and joints!
It contains coconut oil and shea butter for moisturization and nourishment, as well as other ingredients such as cayenne to soothe pain and ginger to reduce inflammation.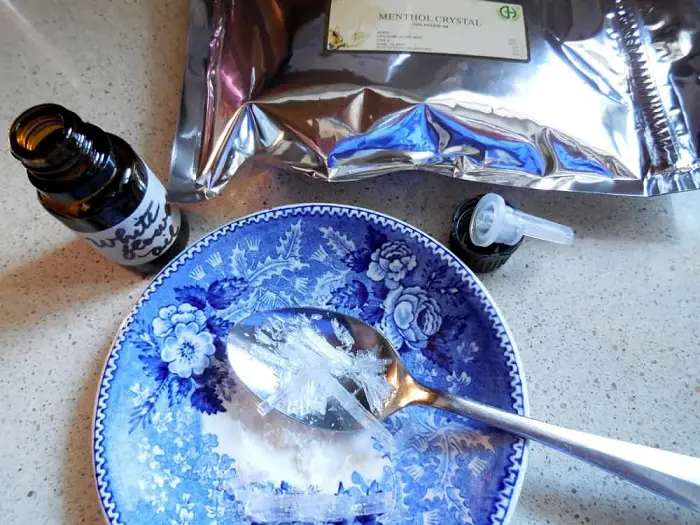 3. WHITE FLOWER OIL COPYCAT RECIPE FROM DEEP ROOTS AT HOME
White flower oil is a favorite of many therapeutic massage and traditional Chinese medical practitioners, and thankfully, this recipe aims to reproduce it at home!
White flower oil is created by combining a number of oils, such as Wintergreen essential oil, Eucalyptus essential oil, Peppermint essential oil, lavender, and more. Once you try this natural remedy, you won't want to use any store-bought products again!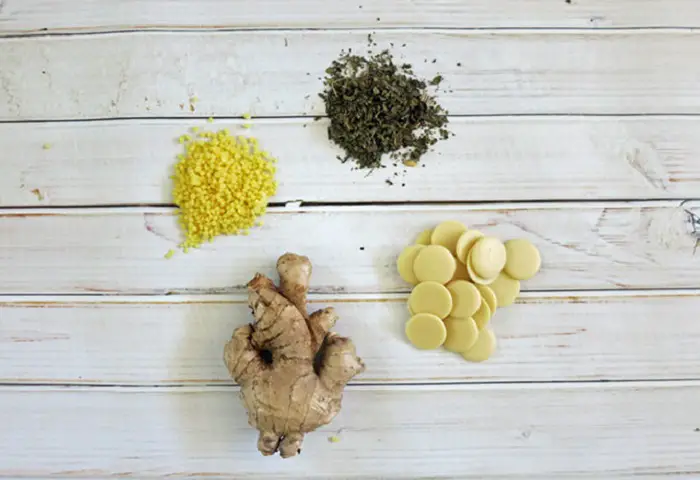 4. HOMEMADE MUSCLE RUB SALVE FROM SCRATCH MOMMY
This homemade muscle rub salve recipe uses warming herbs to ease muscle tension and relieve the pain associated with it.
It can even help reduce joint pain and inflammation – all done safely and effectively, of course. The following herbs and essential oils are used to create this all-natural remedy: ginger, comfrey, olive oil, coconut oil, shea butter, beeswax, cypress, lavender, and rosemary.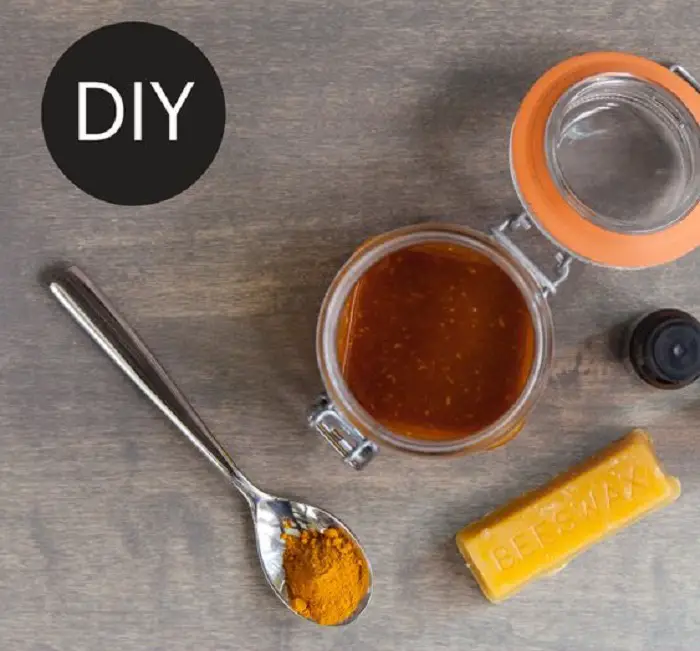 5. DIY MUSCLE RUB AND RELAXANT FROM DR AXE
This homemade muscle rub penetrates deep into the muscles, bringing a soothing and relaxing sensation.
It takes just 30 minutes to make at home and uses a wide range of healing and helpful ingredients, including coconut oil, beeswax, cayenne pepper, ginger, peppermint essential oil, and lavender essential oil.
Simply combine, place in a glass jar, and voila – you've created your very own muscle rub!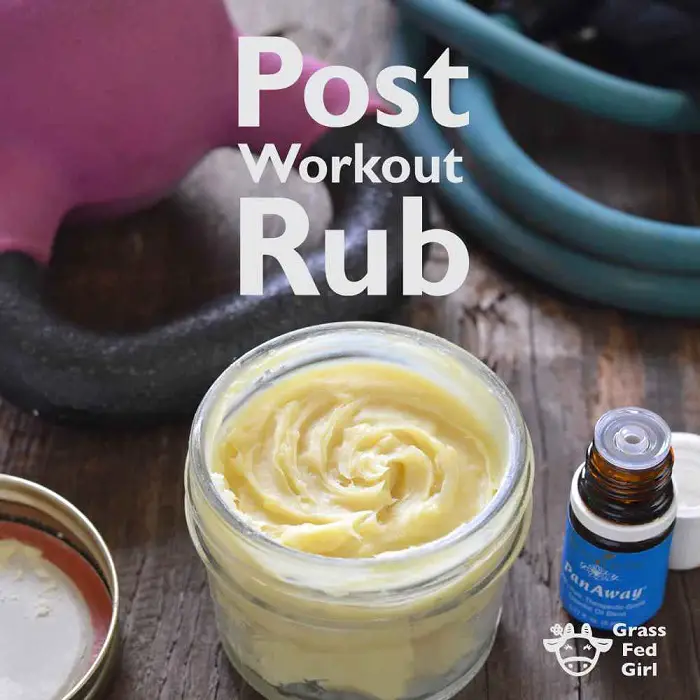 It takes just 5 minutes to prep this DIY post workout rub recipe, so it's well-worth the effort.
Using just 1/2 tablespoon shea butter, 1/3 cup coconut oil or palm shortening, 5 teaspoons beeswax pastilles or grated beeswax, and 30 drops Panaway oil, this rub will instantly soothe tired, overworked muscles and have you feeling more relaxed in no time.
7. HOMEMADE MUSCLE RUB FOR SORE AND TIRED MUSCLES FROM FIT AS A MAMA BEAR
This DIY lotion works wonders on overused muscles and helps relieve unwanted tension. Plus, it adds a whole new element to your pampering routine to make you feel refreshed, rejuvenated, and relaxed.
It uses essential oils such as clove, deep blue, lavender, eucalyptus, and rosemary, as well as coconut oil and almond oil to boost its skin-nourishing properties.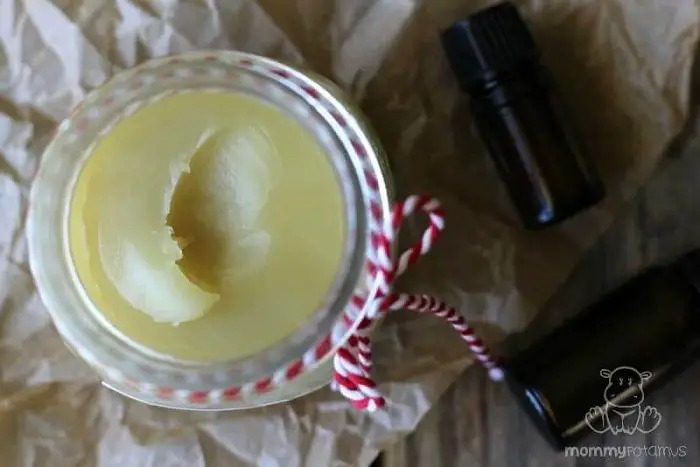 8. DIY MUSCLE RUB THAT'S SAFE FOR KIDS & PREGNANT MAMAS FROM MOMMYPOTAMUS
Many DIY muscle rubs will warn that they're not suitable for pregnant women or kids, only due to certain essential oils that they use.
This homemade muscle rub, however, is safe to use by everyone over the age of five, as it uses gentle and natural ingredients such as coconut oil, shea butter, beeswax, peppermint oil, copiaba essential oil, and juniper berry essential oil.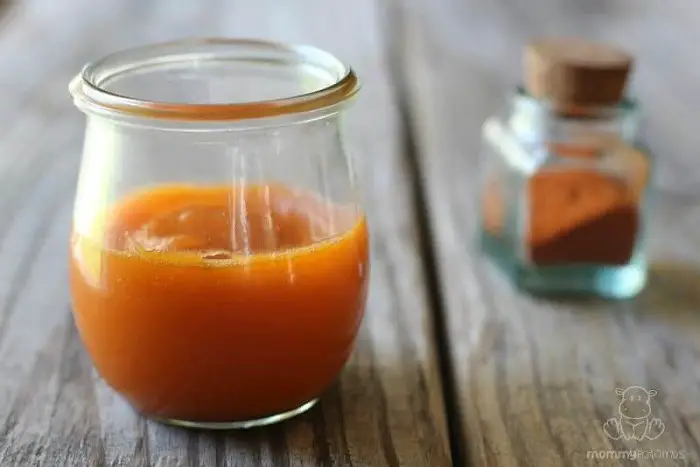 9. HOMEMADE WARMING RUB FOR SORE MUSCLES FROM MOMMYPOTAMUS
This homemade muscle rub creates a soothing, warming sensation, then transitions to a refreshing, cooling sensation. This makes it perfect for soothing tense muscles after an uncomfortable night's sleep, or sore muscles after strenuous activity.
It uses key ingredients such as cayenne pepper, which stimulates circulation and increases blood flow to the affected area. Additional ingredients include essential oils such as peppermint, eucalyptus, wintergreen, copaiba and juniper berry extract.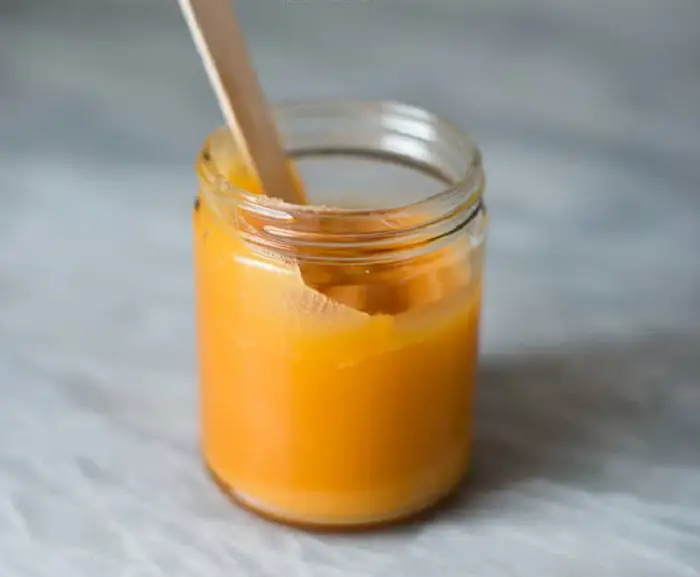 10. DIY ACHY MUSCLE RUB FROM HELLO GLOW
This DIY muscle rub contains natural ingredients which have been proven to relieve sore and achy muscles, including almond oil, shea butter, coconut oil, beeswax, ground cayenne pepper, ground ginger, and camphor, peppermint, clove, and eucalyptus oils.
Each of the essential oils provides healing and anti-inflammatory relief, while shea butter adds extra moisturization and helps with absorption, as do the carrier oils.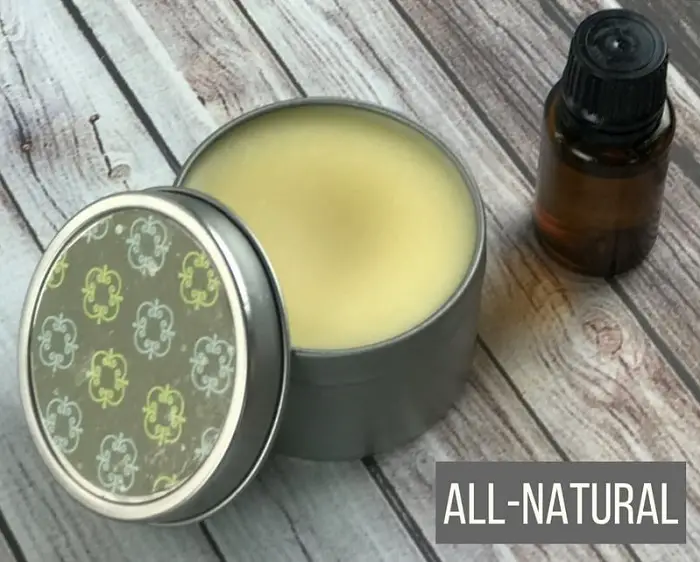 11. DIY SORE MUSCLE RUB WITH ESSENTIAL OILS FROM ONE ESSENTIAL COMMUNITY
This homemade muscle rub has a number of advantages, including that it's deep penetrating, works quickly, smells good, contains natural ingredients, is simple to make, is cooling and refreshing, AND provides effective, temporary relief of achy, sore, tense muscles.
If those aren't enough reasons to try it for yourself, then we don't know what else to say!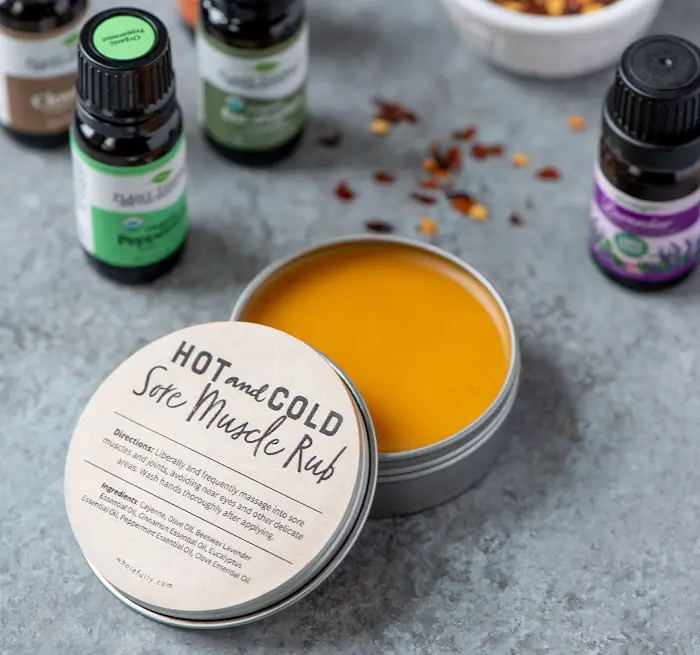 12. DIY HOT AND COLD SORE MUSCLE RUB FROM WHOLEFULLY
If your muscles are feeling a little tight post-workout, or you are otherwise dealing with some mild aches, this DIY Hot and Cold Sore Muscle Rub is here to help!
It's basically only two steps: (1) infuse the oil with the medicinal herbs and (2) turn the oil into a balm by melting in beeswax. Plus, it uses natural and nourishing ingredients such as sweet almond oil, cayenne, beeswax, peppermint, lavender, eucalyptus, cinnamon, and clove.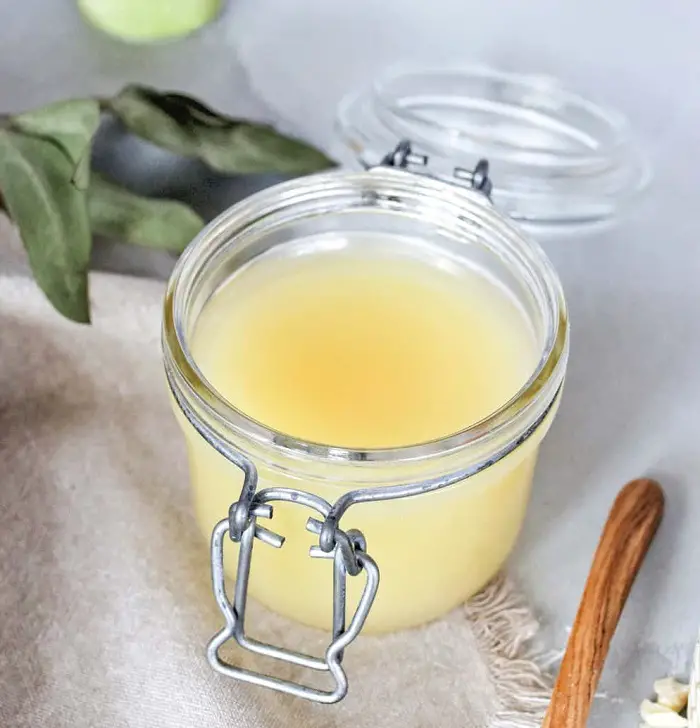 13. DIY WARMING MUSCLE RUB WITH ESSENTIAL OILS FROM HELLO GLOW
This homemade muscle rub is surprisingly simple and so helpful when it comes to pain and inflammation.
It's loaded with essential oils like camphor, peppermint and cinnamon to give it that warm-cool sensation that's so good for muscles.
Plus, carriers such as olive oil and shea butter help it to spread easily, whilst nourishing the skin.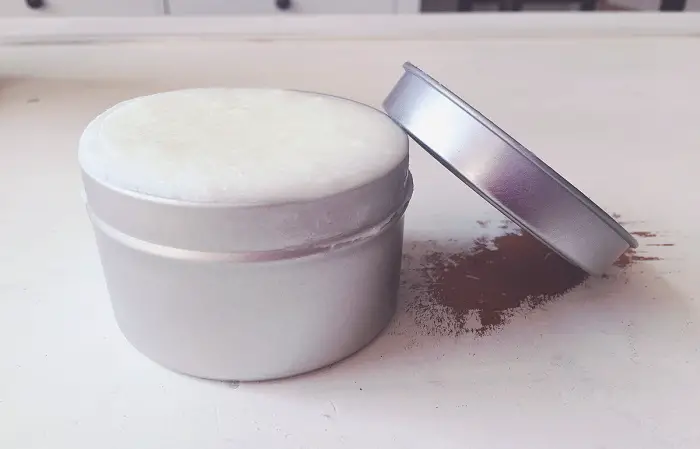 14. HOMEMADE SORE MUSCLE RUB FROM SASS EN MASSE
This homemade sore muscle rub is anything but complicated. It uses just three ingredients for the salve base (coconut oil, beeswax, and almond oil), followed by four essential oils: eucalyptus, lavender, black pepper, and peppermint, and vitamin E oil to preserve.
It takes just 25 minutes to prepare, then 15 minutes to cook, so you'll have effective muscle relief in no time!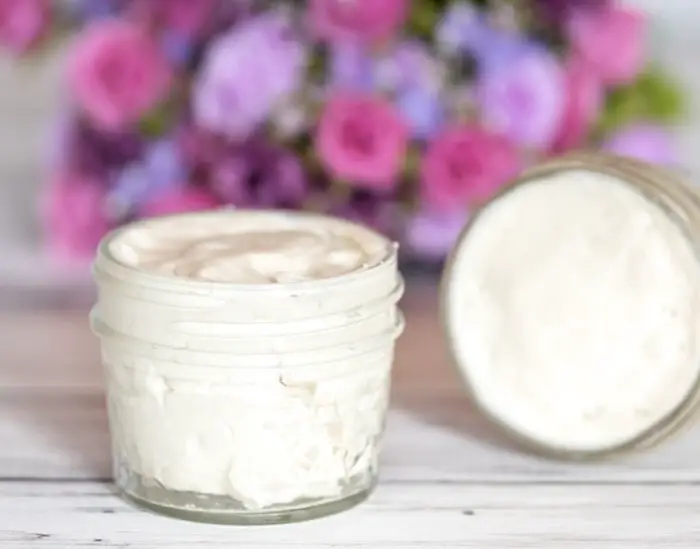 15. MAGNESIUM BODY BUTTER RUB FOR SORE MUSCLES FROM THE ARTISAN LIFE
Magnesium can help your muscles relax, and it may also help ease muscle soreness. This is why it's a great ingredient to add to your DIY muscle rub, along with other helpful ingredients such as arrowroot powder, lavender, geranium, frankincense, coconut oil, beeswax, and shea butter.
This recipe makes approximately 2 cups of muscle rub, so you'll be sorted for months!
Which Muscle Recipe Will You Try?
There you have it – 15 DIY muscle rubs using natural ingredients. We all suffer from sore and tired muscles, especially when we're stressed, have been heavy-lifting, or after a particularly strenuous session at the gym.
Rather than suffer or reach for toxin-laden products, try making your very own muscle rub using ingredients such as essential oils, coconut oil, shea butter, and more.
Simply pick the recipe which tickles your fancy the most, then once you've run out, try another one from this list! Safe, effective, and natural pain relief starts here.
Which DIY muscle rub will you be trying? We'd love to hear from you in the comments section below!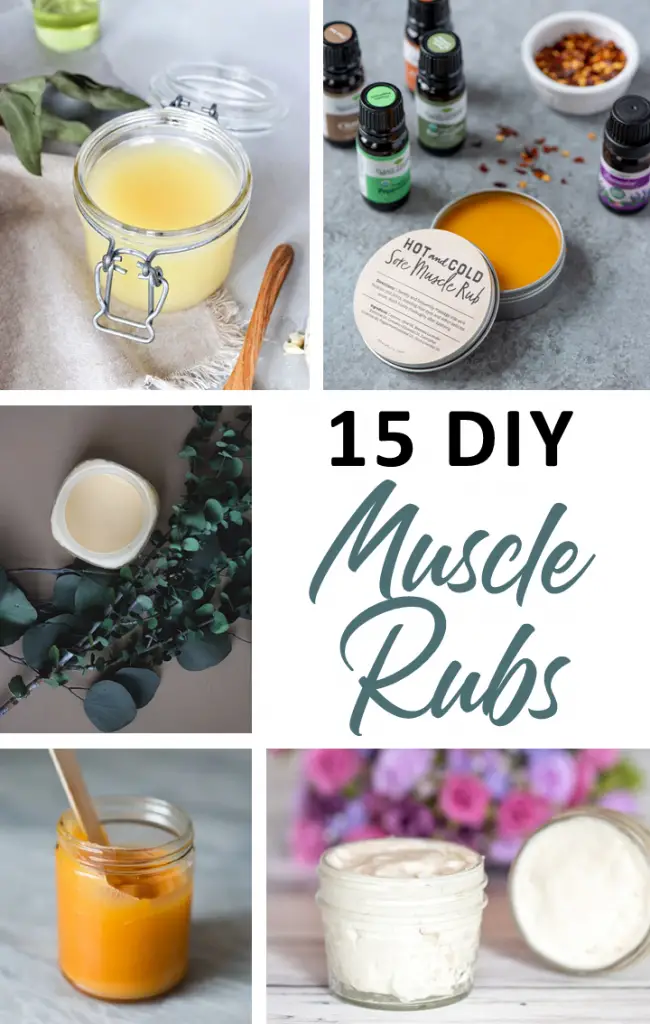 Melanie Clarke is the founder of Whim Online Magazine, an online magazine based in Australia that has a strong focus on whimsical + dreamy photography, as well as art and fashion content.