This filling and nourishing salad is made with shirataki noodles, also known as konjac noodles. It's low in carbohydrates, high in fibre and full of beneficial Omega-3s and antioxidants.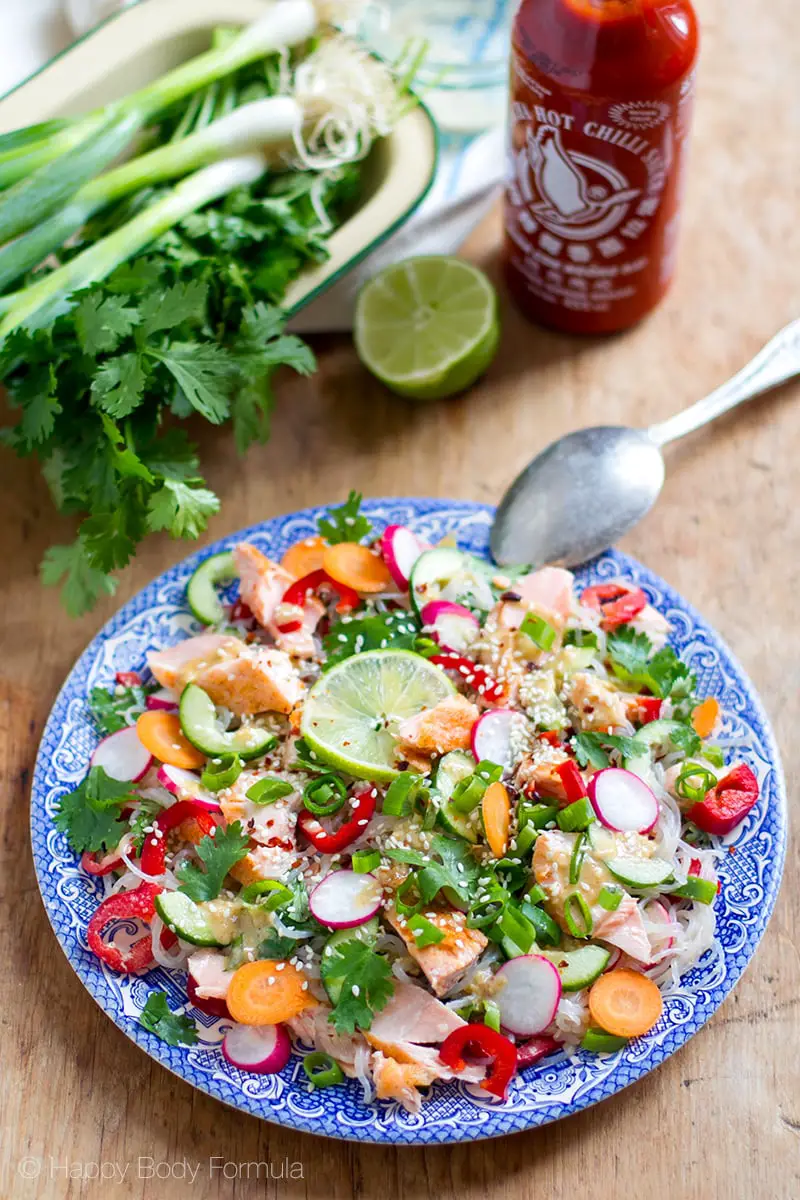 What are shirataki or konjac noodles?
Konjac or shirataki noodles are made from a root vegetable called Konjac. Konjac (yam) has been a popular Asian staple food for hundreds of years.
The noodles made from this root vegetable are low in calories (only 8-10 calories per 100 grams of cooked noodles), almost entirely carbohydrate and fat free, and gluten free. They are also a great source of soluble fibre called glucomannan (5 grams of fibre per 100 grams of cooked noodles).
Shirataki noodles usually come pre-cooked and packed in water, so they only need to be rinsed and sometimes soaked quickly in hot water. They're great for bulking up salads and stir-fries, or to use in spring and sushi rolls.
Check out more shirataki noodle recipes here.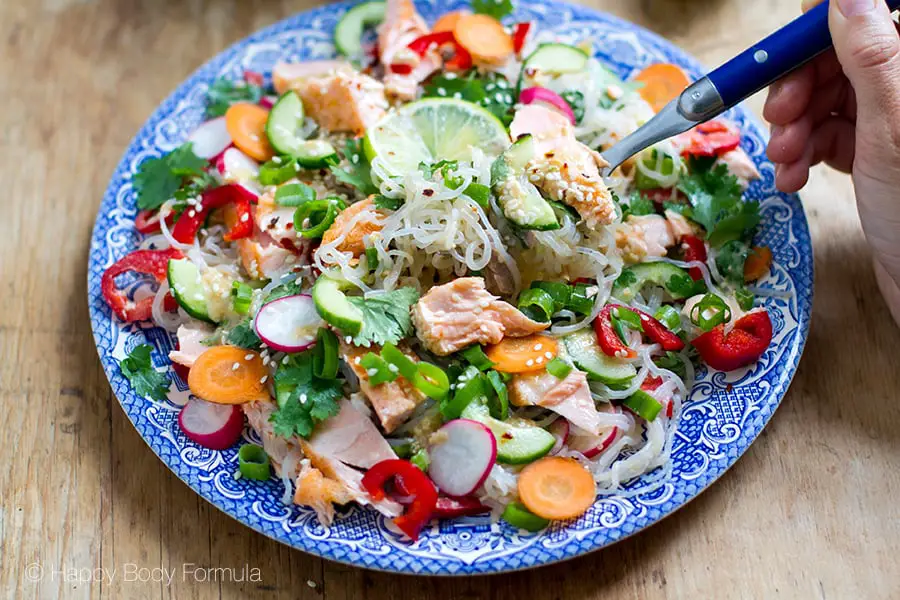 For similar recipes, check out 12 Healthy & Delicious Kelp Noodle Recipes or our 7 Day Make Ahead Meal Plan.
For this recipe, I am using angel hair konjac noodles, which I rinsed well in cold water and then strained of any excess liquid. You can add any salad vegetables you like and replace salmon with grilled chicken, prawns, mushrooms or tempeh for a vegetarian version.

Shirataki Noodle Salad with Salmon & Sesame Lime Dressing
Ingredients
250 g konjac/shirataki noodles (drained weight)
1 teaspoon coconut oil
2 x 150 g salmon fillets
generous pinch of sea salt and some white pepper
2 spring onions, finely chopped
small handful of fresh coriander leaves
5-6 radishes, thinly sliced
1 small carrot, thinly sliced
1 small cucumber,
1 thinly sliced red pepper
1 tablespoon sesame seeds
Sesame, ginger & lime dressing
1 teaspoon finely grated garlic (about 1 small garlic clove)
1 teaspoon finely grated ginger, or 1 teaspoon ginger powder
1 teaspoon tahini (sesame paste)
1 teaspoon sesame oil
1 teaspoon honey
zest of medium lime juice of 1 medium lime
1 tablespoon fish sauce
2 tablespoons olive oil
1 teaspoon Sriracha hot chilli sauce, or other chili sauce or some dried chili flakes
Generous pinch of sea salt
Instructions
Rinse and strain the konjac noodles and set aside.
Combine the dressing ingredients in a bowl and whisk with a fork. Set aside.
Heat coconut oil in a frying pan or a skillet. Wash and pat dry the salmon with the kitchen roll paper. Place in a hot pan, skin side down. Sprinkle the flesh side with white pepper and sea salt. Cook on the skin side over medium-high heat for 3 minutes, then turn over and cook for a further 2-3 minutes. Remove to a plate to rest.
Prepare the vegetables and herbs and combine them with the konjac noodles in a large salad bowl. Pour over the dressing and mix through really well. I use my hands to separate the noodles and make sure they are evenly coated. Serve in bowls topped with flaked cooked salmon and sesame seeds. I like to serve an extra lime wedge and some chilli sauce on the side.
Make it tonight!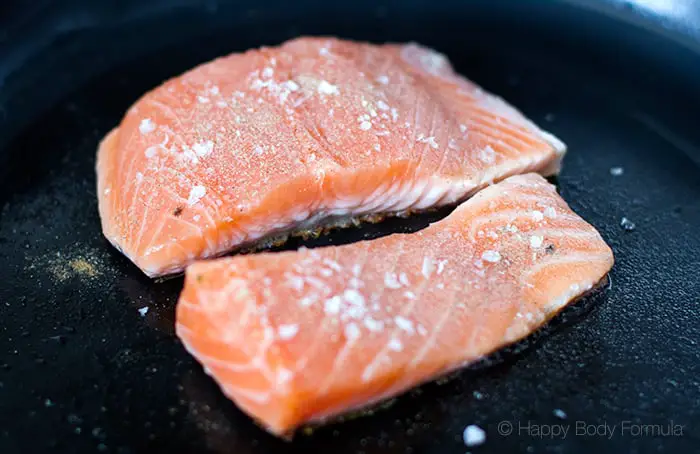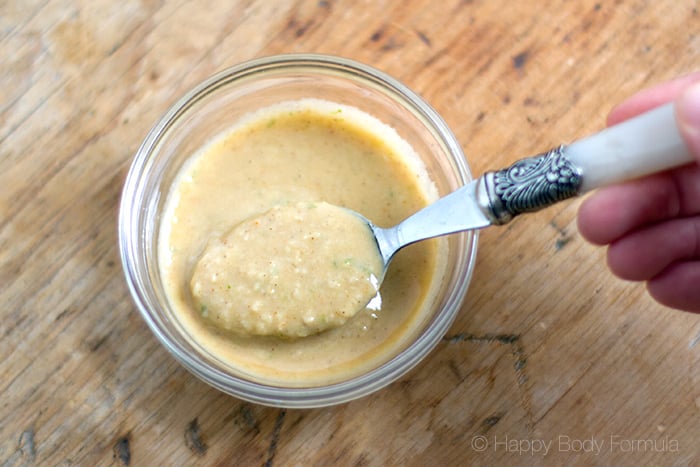 Music, mountains, dogs, travel, food and friends.