If you've never heard of shirataki noodles, I have to warn you: your mind might be blown. These noodles are thin and translucent with a gelatinous texture, but don't let its looks throw you off. They're made from konjac yam, but mostly comprised of just water and a water-soluble fibre called glucomannan.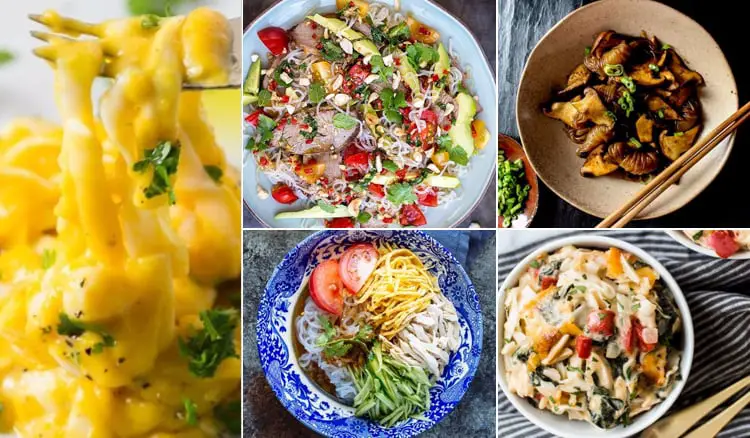 You can purchase them dry or wet, but you're most likely to find them in "wet" packages. When you open it, you will almost definitely be put off by the smell, but a quick rinse and/or par-boil can help with that. After that, you're ready to make some delicious, low-carb dishes! Each serving is very low in both calories and carbohydrates. In fact, many labels boast "zero calorie," which might mean each package contains up to ten or so altogether. Since they're sourced from yam, they're inherently gluten-free, vegan, paleo-friendly, and keto-friendly.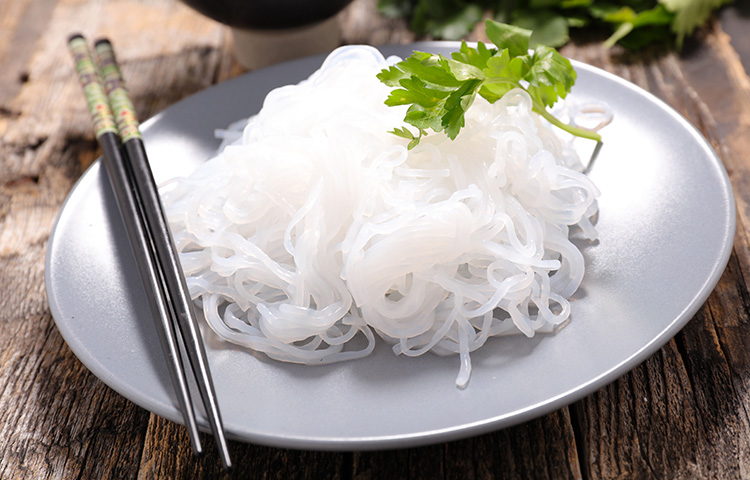 They make all different types of shirataki noodles, too. Fettuccine, angel hair pasta, rice… you name it. They're most often used in Asian-inspired dishes and cold noodle meals, but they make a fabulous starter ingredient for getting creative, and easily take on the taste of the other foods and sauces you serve them with. If you're missing noodles in your life, these recipes are the answer.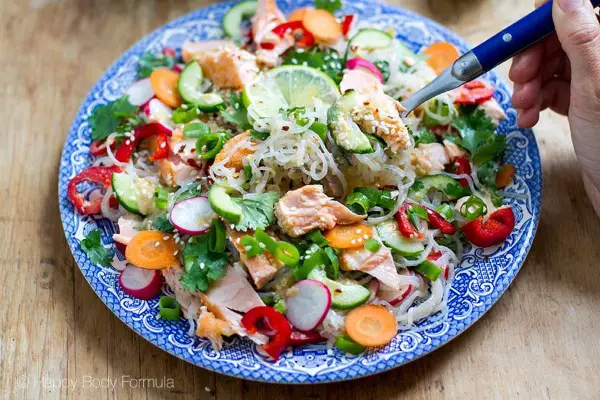 This recipe is a complete meal with fresh salmon and veggies, plus a citrus-infused sesame dressing. This is a great meal prep dish to put together for a no-heat-required office lunch. And trust us – you will want to make a big batch of this dressing to use for other dishes, too!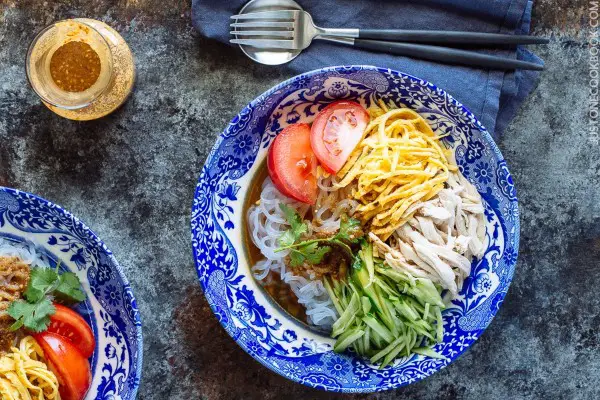 Who couldn't fall in love with a bowl like this? It's a spin on Hiyashi Chuka which is a cold Japanese ramen. The shirataki picks up on flavours well, so a healthy blend of sesame oil and honey add both sweet and savoury notes to this dish in every bite. You can top it off with chicken, egg, cilantro, julienned veggies, or whatever you have on hand. This is a quick and easy lunch to make with already-prepped ingredients!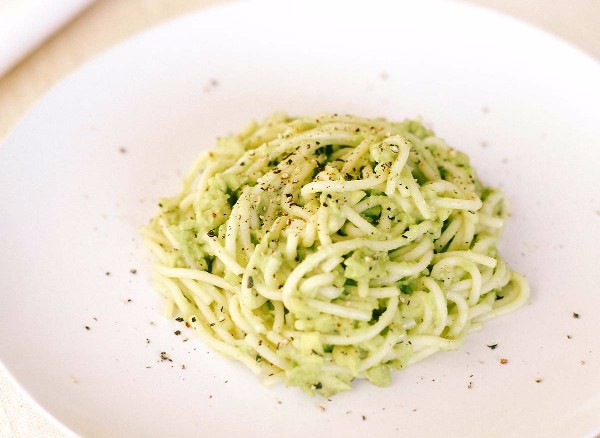 Missing a creamy sauce like Alfredo? This avocado pasta will hit the spot, then. With all of its rich, creamy, green goodness, avocado mixed with heavy cream is a dream come true. This pasta is served with basil strewn through the mix, though you could add some fresh herbs and grated cheese or crumbled feta and have this dish turn out even better.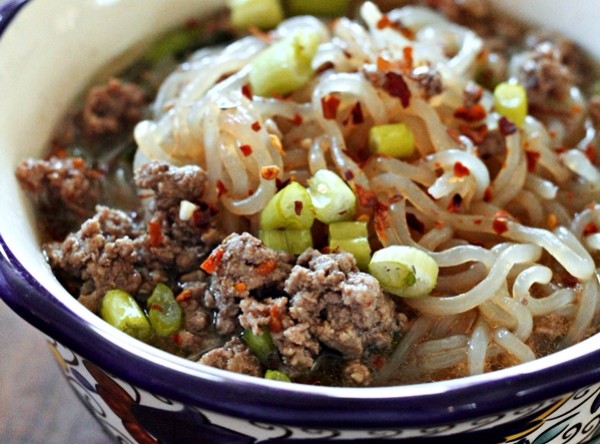 This takeaway is fast and low-carb. How many ramen joints can say that? Skip the packet for a packet of Shirataki noodles instead, brown some ground beef, use a base of rich beef broth (homemade bone broth is best) and make it as spicy as you'd like. This dish is keto-friendly and jam-packed with flavour, but you could also add some Hoisin sauce if you aren't cutting carbs.
This vegan dish is loaded with authentic Chinese flavour from Sichuan peppercorns, Thai chilies, Chinese Chinkiang or black vinegar, sesame paste, and toasted sesame seeds. It's topped off with a crunchy dose of peanuts, though you could swap them out for cashews if you're following a paleo diet. Either way, this recipe is worth picking up the obscure ingredients for!
How does a mixture of pork ribs, shrimp, and keto-fied Nuoc Cham sound? Pretty good, right? This bowl has it all going on if you want to step up your salad game without having to add the soy and sugar-filled Asian sauces typically found in otherwise healthy Vietnamese cuisine. Top off with sprouted mung beans and crushed peanuts for the best results.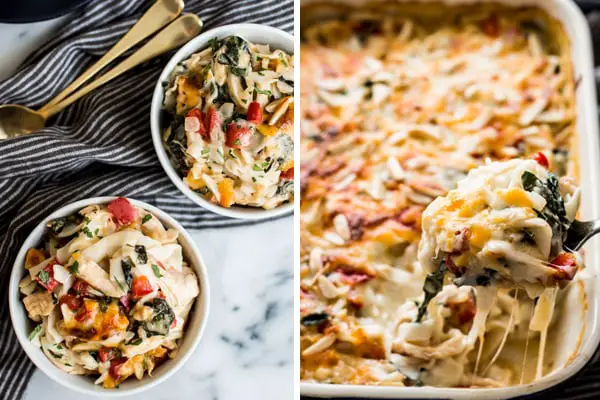 Carbs, cheese, and meat all in one dish? See, that's the kind of stuff we adore. Chicken tetrazzini is a tasty Italian dish, typically pretty heavy on the noodle front, but the shirataki takes care of that. Replace the gluten-free flour with coconut flour for a totally keto version of this casserole and load up your bowl!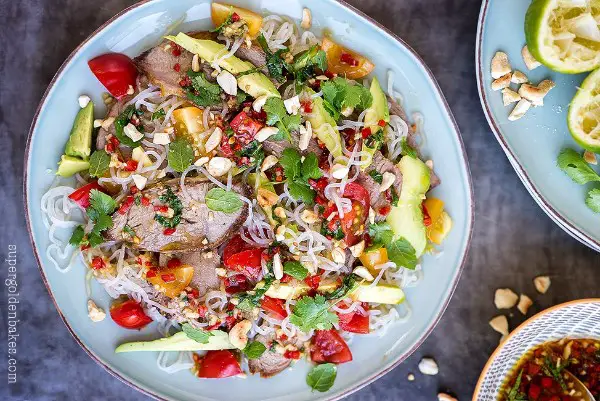 Got leftovers from a roast dinner? Whether you use lamb like the recipe or you swap it for chicken or rump steak, this Thai-inspired salad is SO good, and it's low-carb. Are you noticing a theme here? Tamarind paste, coriander, fresh mint, and red chilli bring in that distinct Thai flavour you love in your takeaway without all the added junk. This is a great lunch that utilised what you have handy, and it can be made in a flash.
9. Low-carb pizza crust from Healthy Recipes Blogs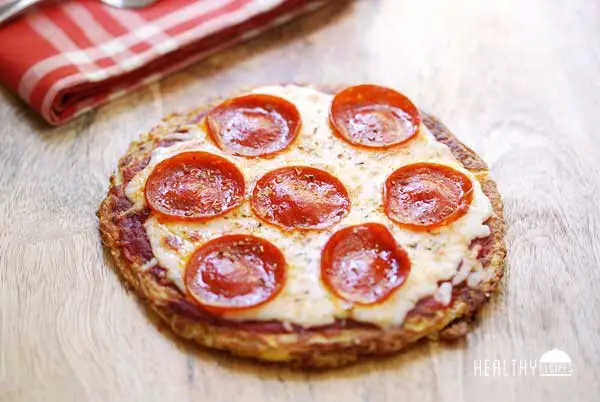 Pizza crust made out of noodles… say whaaaaaat? Yes! We're so on board with this idea. While we love grain-free, paleo pizza crusts, there can still be a lot of carbs involved. This changes the game though. Don't knock it 'til ya try it. The tough part is deciding on toppings!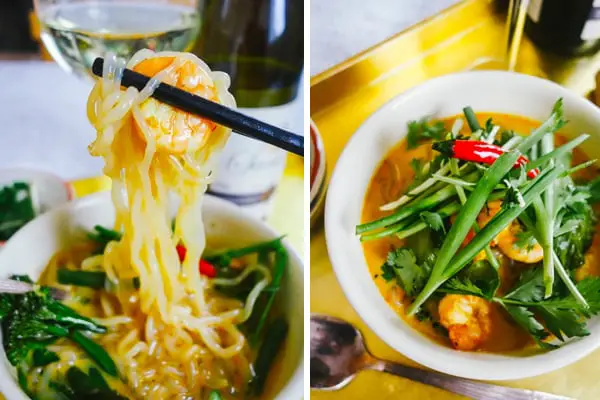 When's the last time you heard of a noodle soup for zero calories? Never? We thought so. Of course, your toppings might add that number up, but you can begin with a super light soup, giving you the freedom to add all the toppings you want. The base is spicy and coconutty with fermented food favourite, miso, featuring shrimp, greens, and other goodies mixed in.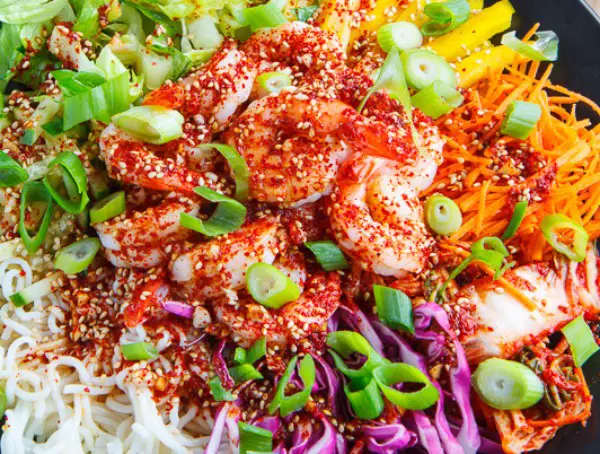 One look at this rainbow and your mouth must be watering! This is a fabulous summer dish served cold, but you could easily heat the ingredients up. A healthy serving of kimchi brings this one together with some healthy, gut-friendly benefits to boot.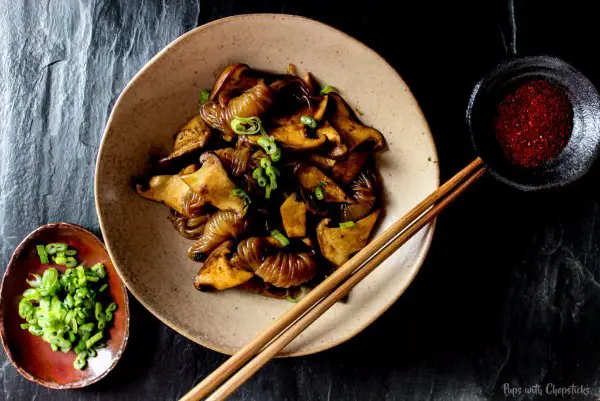 Not just any mushrooms – king oyster mushrooms. These meaty fungi are gorgeous with texture to-die-for and mild flavour that even someone who doesn't love mushrooms could get on board with. Black garlic adds new depth of flavour to the dish, but you could always use regular garlic too. The black garlic is actually boasting some serious health benefits, though, so it's worth learning to use! This humble dish has a tiny list of ingredients, so you can make it on the fly.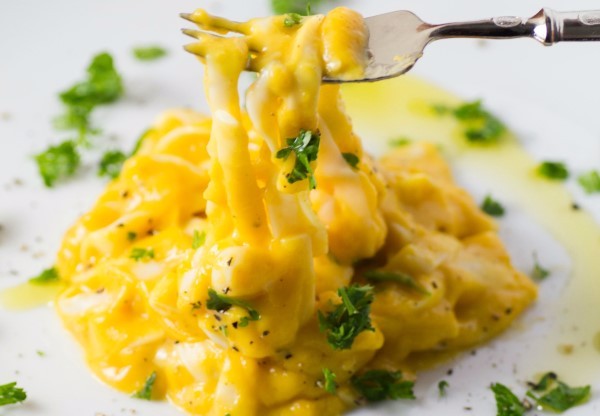 There are a ton of Asian meals with shirataki noodles, but it's nice to mix it up. This is a lovely way to use butternut squash or even pumpkin puree when it's in season for a warming, comforting pasta meal with creamy sauce. Half and half and Parmesan cheese bulk it up for a rich, creamy, low-carb noodle side dish.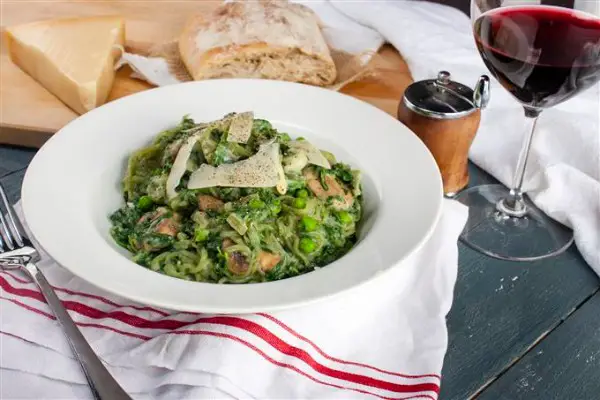 Best served with a glass of red, pasta primavera is yet another dish straying from the ordinary amongst the shirataki noodles. Roasted garlic, creamy cauliflower, milk, and nutritional yeast make up the sauce for a lighter version, plus you could always use coconut milk to make it 100% dairy-free.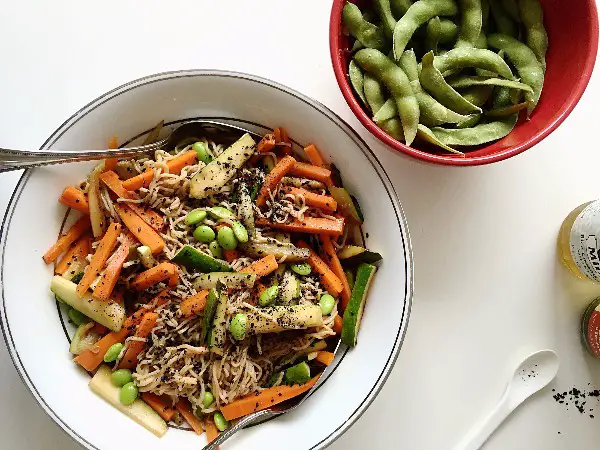 You can basically serve this with any meat or veggies you like, but we recommend this stellar combination of edamame pods, carrot, and zucchini. The soy sauce boasts a bit of spice and a bit of sweetness for this cosy, hot noodle bowl.
Where to buy shirataki noodles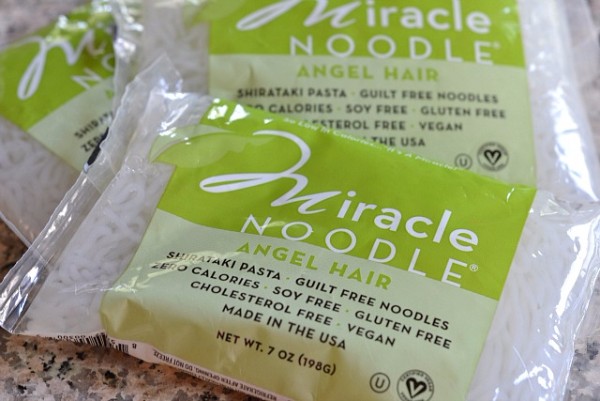 You can easily locate shirataki at an Asian specialty grocer and online. If you're looking for a wet package, check the refrigerated foods section. Many big-box grocers and health food stores also carry shirataki noodles. Be careful to read your labels, though; many refrigerated "shirataki" noodles actually contain soy, which you may or may not be avoiding. Dry noodles can be located in the Asian section. Wet noodles will keep for up to a year, so you could also stock up on Amazon with some of our favourite products:
Have you tried shirataki noodles in your recipes? Whether you're simply avoiding grains or you're following a keto diet, we hope you found some recipes that you're eager to test out!
Share this recipe roundup on Pinterest from here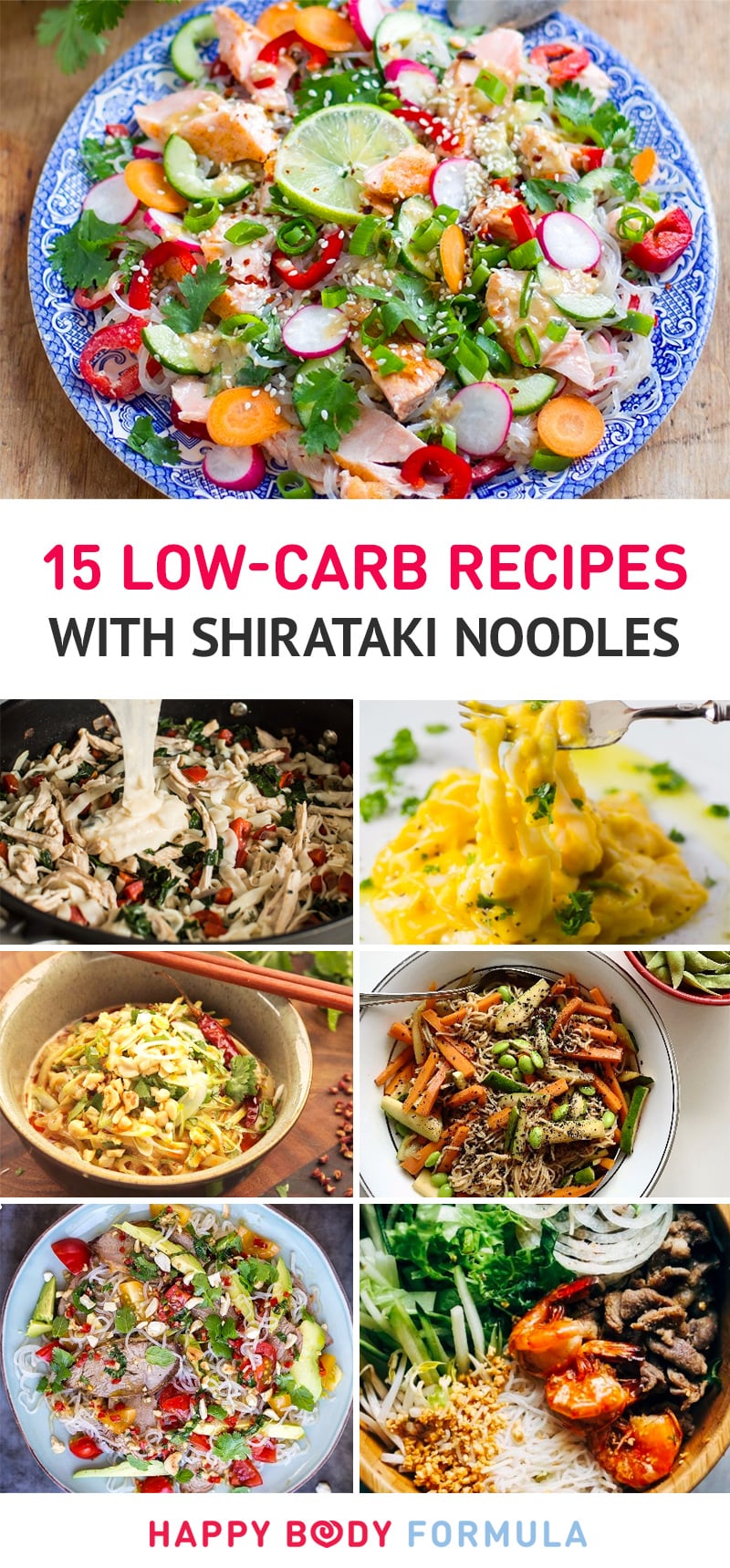 Music, mountains, dogs, travel, food and friends.