From flaxseed to chia seeds to today's focus – hemp seeds – we are 100% convinced that big things come in small packages, and that's why we're obsessed with these tiny super foods.
Keeping the pantry stocked with a variety of seeds offers up an array of nutrients and delicious uses. Plus, they're pretty easy add-ins for smoothies, yoghurt bowls, and salads to boost your health.
In today's post we will inspire you with our favorite hemp seed recipes, and tell you about the benefits and uses of this special super food.
What are hemp seeds?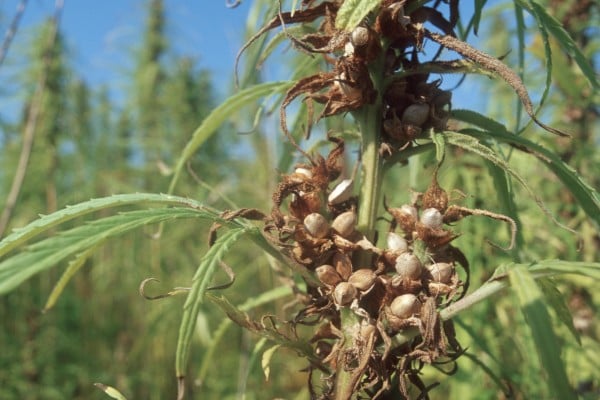 Hemp seeds come from the plant Cannibus sativa L, which is not exactly the same as the marijuana plant, although they are very similar and are part of same Cannibus family. Let's get one thing clear: hemp seeds will not get you high and are perfectly safe to eat.
The hemp seed is a simple dry fruit with a hard shell, kind of like the sunflower or sesame seeds. It has a nutty flavour. The seed is one of the most versatile plants and is used for much more than just food.
Hemp seed nutrition & hemp seed benefits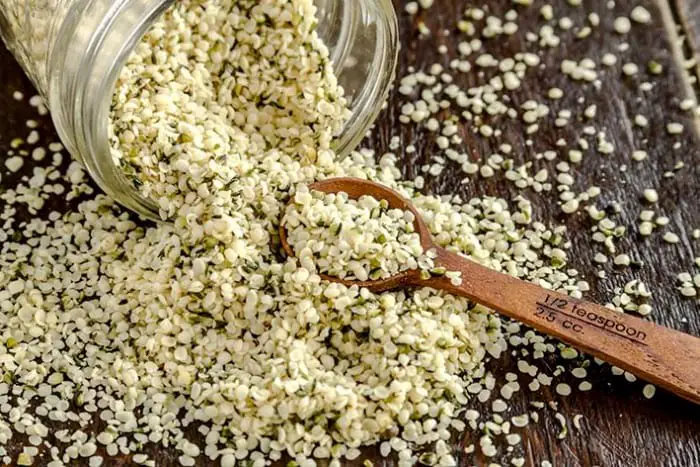 Now, let's get into why hemp seeds are so darn good for you! This plant-based food is a fabulous source of protein, fatty acids, vitamins, and minerals. Gram for gram, it fits our 'super food' bill with a strong case.
They're a great seed for anyone on the paleo diet, the keto diet, or eating plant-based vegan or vegetarian diets.
Omega-3 fatty acids. 30% of hemp seed nutrition comes from quality, good-for-you fats. They contain both omega-3 fatty acids and omega-6 fatty acids, promoting a good balance of the two in our bodies.
This is essential to overall health for numerous reasons. An imbalance can cause inflammation and degrade immune response. Fatty acid balance is especially important for those with autoimmune disease and leaky gut.
Fatty acid balance is also essential to good skin health.
Plant-based protein. 25% of hemp seed nutrition comes from plant-based protein. We really like this ratio so far! 2-3 tablespoons add a whopping 11 grams of protein to a meal easily.
With protein, it's not always quantity that matters – it's quality. You'll be pleased to find out that hemp protein contains all essential amino acids, making it just as beneficial as any source of animal protein.
Unlike many other nuts, seeds, grains, and legumes, this plant protein is very easy to digest.
They're great for heart health. Amino acid arginine dilates blood vessels and decreases hypertension. It's also important for protein synthesis, leading to decreased levels of C-reactive protein which can help you manage systemic inflammation that can later lead to heart disease.
It helps balance the hormones. Gamma-linolenic acid (GLA) – present in hemp seeds – helps to flow production of prostaglandin which in turn aids in the management of emotional and physical effects of prolactin (which causes PMS).
Due to its ability to keep the hormones behaving properly, it can also reduce symptoms of menopause.
Healthy digestion. Whole, shelled hemp seeds are an abundant source of soluble fibre which can aid digestion, keep gut bacteria healthy, and manage blood sugar levels.
How to eat hemp seeds
Like I mentioned above, you can easily add hemp seeds to salads, smoothies, and yoghurt for a deliciously nutty nutrition boost. Like with most nuts and seeds, you can even make your own dairy-free milk from the seeds.
You can also use them for a huge variety of recipes both sweet and savory. They're a good ingredient for grain-free crusts and baked goods. No matter your craving, you can include them in your diet with these hemp seed recipe ideas.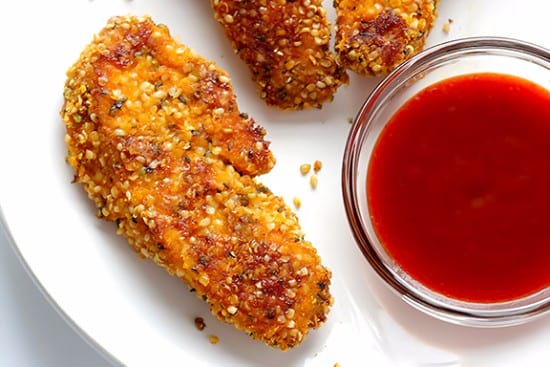 Hemp is a natural at making a crispy crust. It adds texture like no other, and of course, nutrition benefits. Plus, you'll love the way these taste.
When the drive-thru craving gets strong or you need a healthy meal to make for the kiddos, these chicken tenders are it. No frying required, either – these guys are baked to crunchy, tender perfection without the grains or refined oils.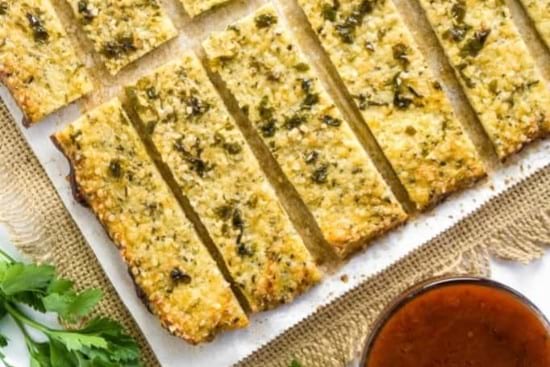 Another savory recipe? You got it! Don't worry – we'll get to the sweet stuff. In the meantime, check out these bread sticks!
Half the fun of ordering a pizza is the bread sticks, but we don't really need all those carbs. Instead, opt for these low-carb, high-fat bread sticks packed with protein and secret veggies.
Pair it up with one of our favorite keto pizza recipes and you've got the perfect weekend indulgence… minus the carb hangover.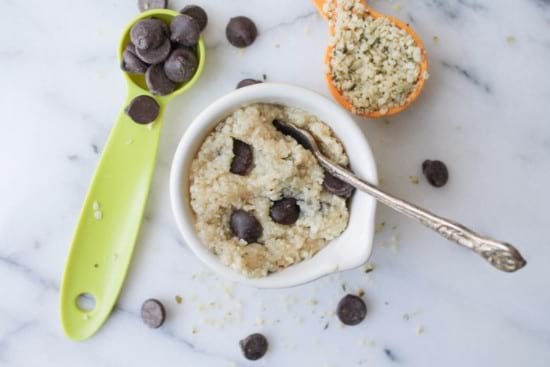 If you claim not to like raw cookie dough, we're going to go out on a limb here and say you're lying. It's hard to get past the prep part and actually bake the cookies sometimes – it's just that good.
This dough is snack-worthy without the risk of salmonella. Oh, and it's pretty darn healthy for you. The hemp seeds come in for the texture adding fats and making this cookie dough protein-packed.
Plus, there's no dairy or refined sugar.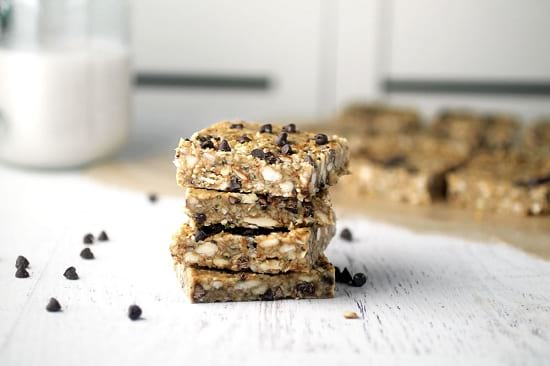 With equal parts almond and hemp seed, you can be sure these bars are packed with whole food nutrition and protein. These are perfect if you're on-the-go or packing in your lunch.
They're loaded with sustainable energy and a few other favorites of ours including coconut oil and nut butter of your choice to boost those healthy fats.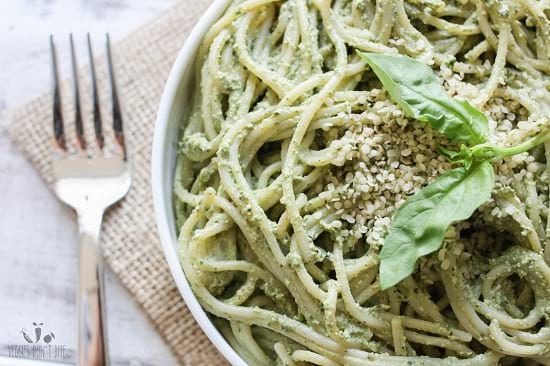 Pesto is a must-make during the summer months, especially. It brings to life those fresh herbs and allows you to use a whole bunch at once, plus you can store it all week for adding some zest to meals in a pinch.
It's perfect for noodles, zoodles, or whatever it is you like. This recipe is loaded with basil, spinach, lemon squeeze, and hemp seeds! Traditionally used pine nuts are quite expensive, so this will help you stick to your budget.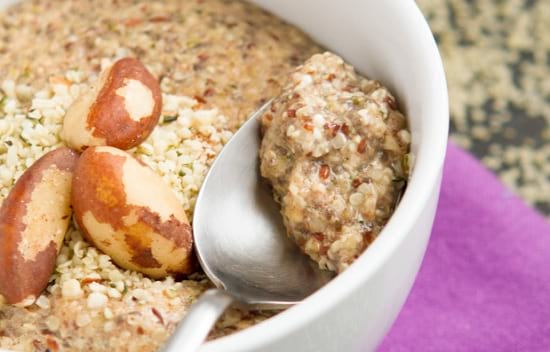 Hemp seeds are perfect if you're keeping it low-carb, especially if you're missing morning oatmeal. This hot breakfast porridge is packed with hemp hearts and flaxseed for a hearty and warming breakfast reminiscent of your favorite comfort food, minus the grains.
You can add some fruit to this if you're not strict keto, or top it off with some creamy nut butter.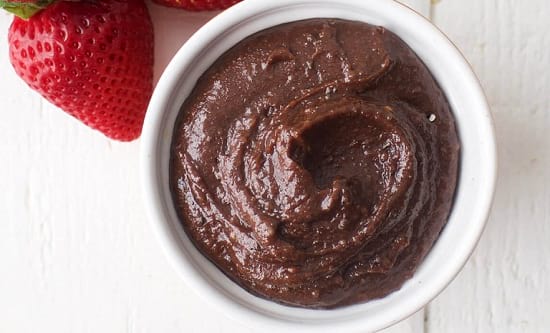 Can't get enough Nutella? Me either. This recipe is much healthier for you, utilizing glorious hemp seeds. While the recipe calls for cashew milk, you could replace it with a seed milk (perhaps even hemp seed milk) to make this 100% nut-free!
The chocolate and natural sweetness of maple syrup step it up a notch. This is a pantry staple you'll always make sure to have handy.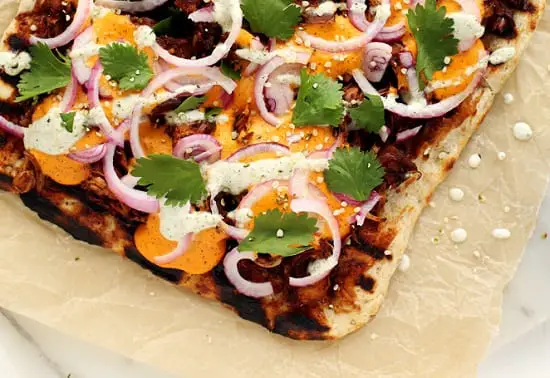 Hemp seed cheddar?! Yes – it's true! Oh, and this recipe has some hemp seed ranch to go along with that for the ultimate pizza combination. BBQ jackfruit is an amazing substitute for meat.
It's versatile, slightly sweet, and takes on barbecue sauce like no other fruit. Don't knock it 'til ya try it. 100% vegan, 100% awesome.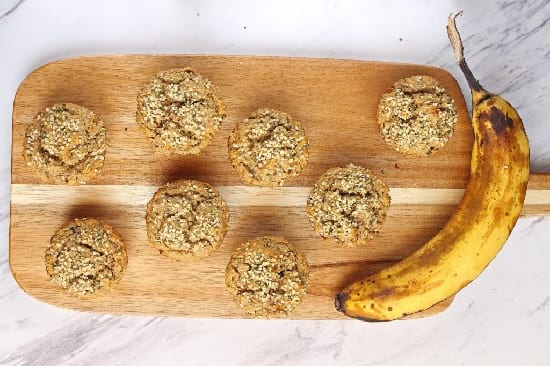 Who doesn't love a muffin with their cup of coffee in the morning? It's even better when they taste like banana bread.
Put those ripe fruits to good use and make an excuse to treat yourself with these healthy bites. They're perfect for adults and kids' lunch boxes, keeping you fueled with a nourishing balance of carbs, fats, and protein.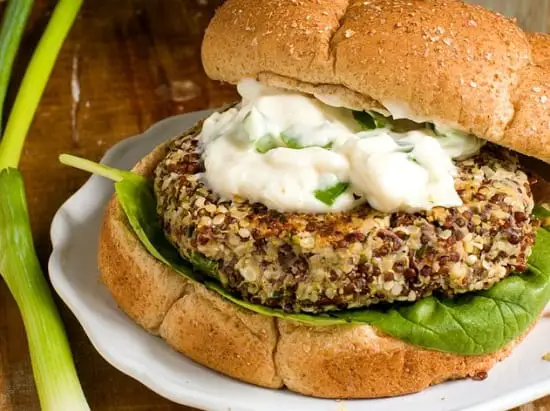 These patties are filled to the brim with gorgeously hued plant protein. Red quinoa, kidney beans, and hemp seeds make the perfectly balanced veggie burger that you'll actually enjoy eating.
Forget the frozen aisle and get your meal prep on. Not only are these good for you, but they're great on the wallet.
Add this super nutritious seed to your stash! They're so versatile as you can see with the recipes above. Let us know which one is making your mouth water.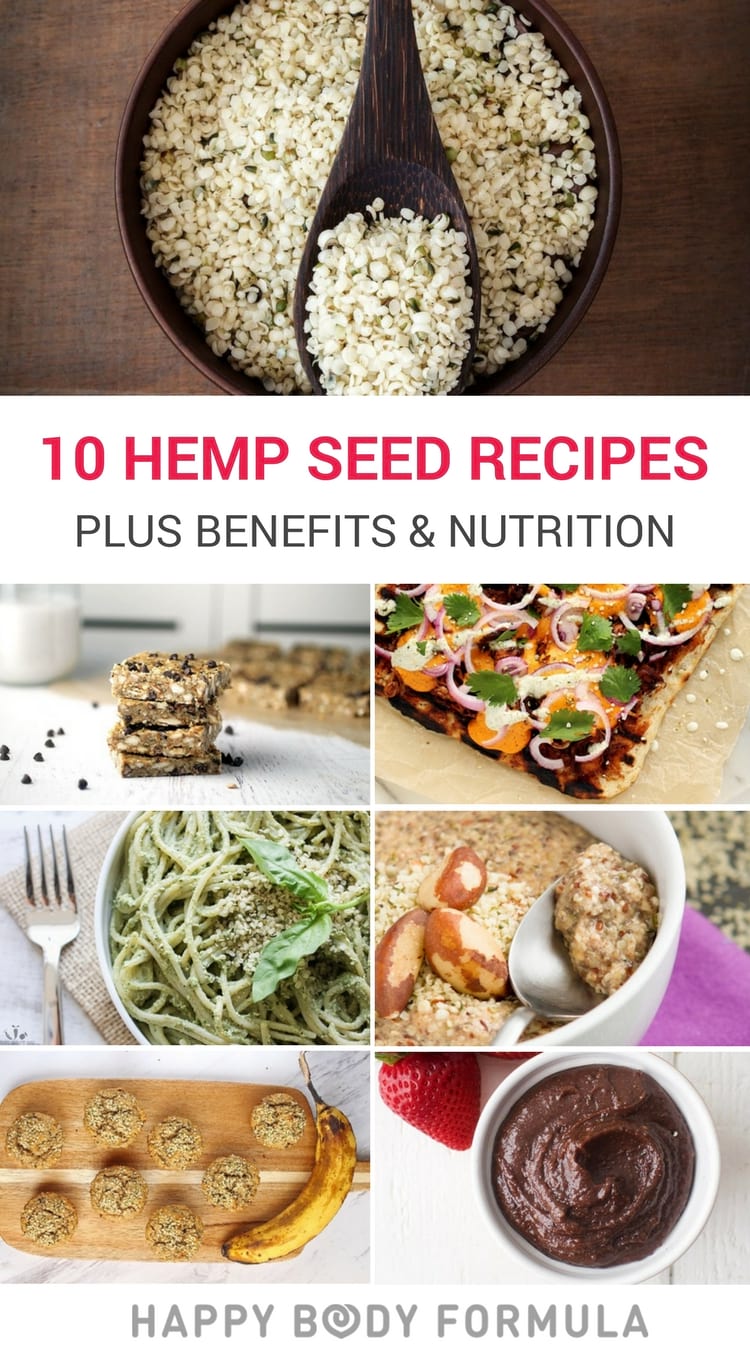 Music, mountains, dogs, travel, food and friends.