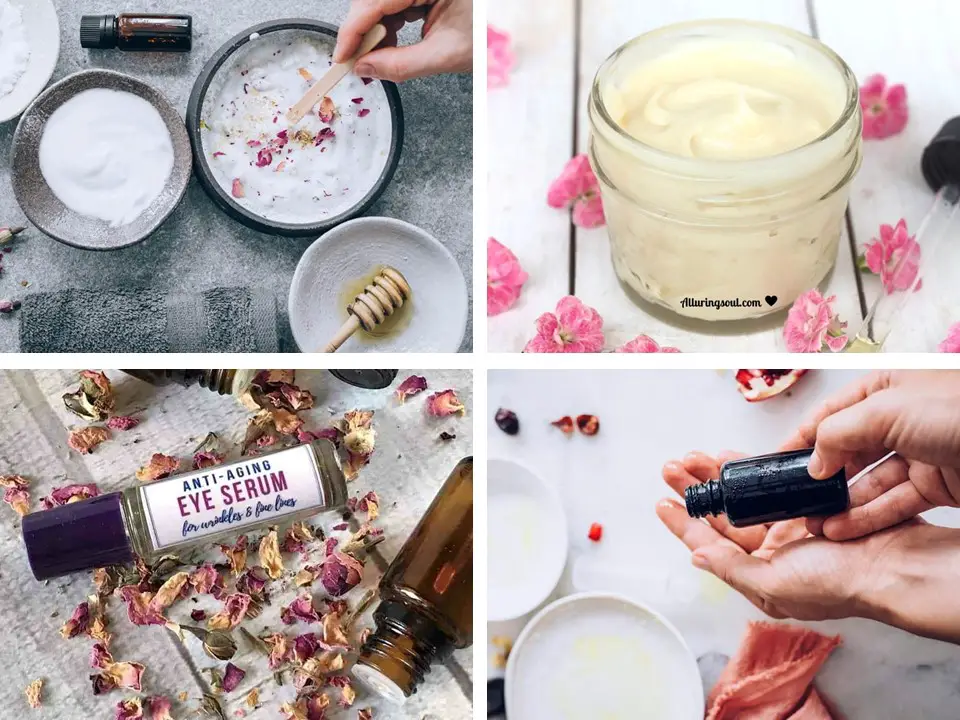 These are simple facts of life: we can't stop time, nor can we stop aging. One thing we can do, however, is slow down the signs of aging on our skin, whether it be your face, hands, or body.
There's no doubt you've seen the countless anti-aging products on supermarket shelves, but their ridiculous price tag or bounty of harmful ingredients may have stopped you from committing to buying one.
If this is the case, then you're in luck, as we've rounded up the best 15 anti-aging recipes. These aren't just filled with natural and safe ingredients, but they can also be whipped-up at home!
The key to a successful DIY anti-aging product is using skin-loving and nourishing ingredients, such as essential oils, shea butter, coconut products, and more.
Are you ready to transform your skincare routine and turn back the clock?
Keep reading below!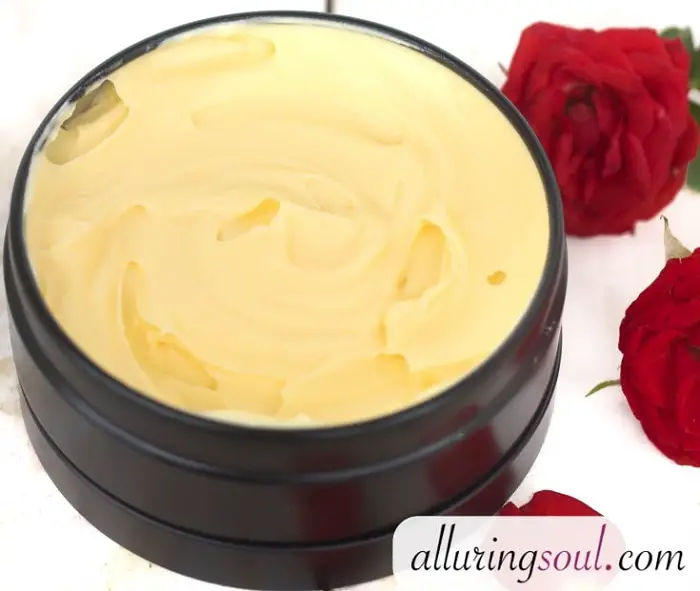 1. DIY ANTI-WRINKLE ROSEHIP OIL FACE CREAM FROM ALLURING SOUL
Ready for youthful and radiant skin? This homemade anti-wrinkle cream uses beneficial ingredients such as rosehip oil, which is very effective in reducing wrinkles, dark spots and healing dry skin.
It also helps to tighten your skin while improving its collagen levels. Other key ingredients include vitamin E oil, frankincense essential oil, and rose essential oil (just to mention a few!).
Be sure to do a patch test first to make sure your skin doesn't have an adverse reaction to any of the oils.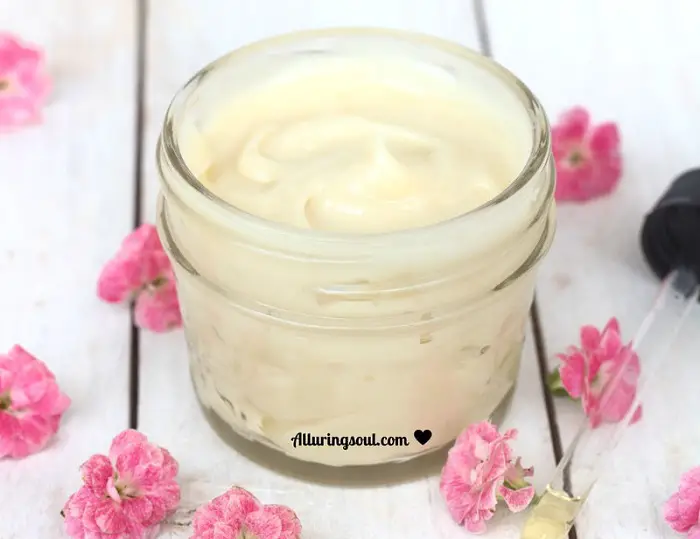 2. DIY FRANKINCENSE ANTI-AGING CREAM FROM ALLURING SOUL
Frankincense essential oil is considered as the most powerful oil for treating skin conditions. It promotes the cellular health of your skin and is therefore often used to treat wrinkles, scars and dark spots.
When combined with nourishing ingredients such as shea butter, rosehip oil, argan oil, and geranium essential oil, you've got yourself one highly effective anti-aging cream that's safe, natural, and smells divine!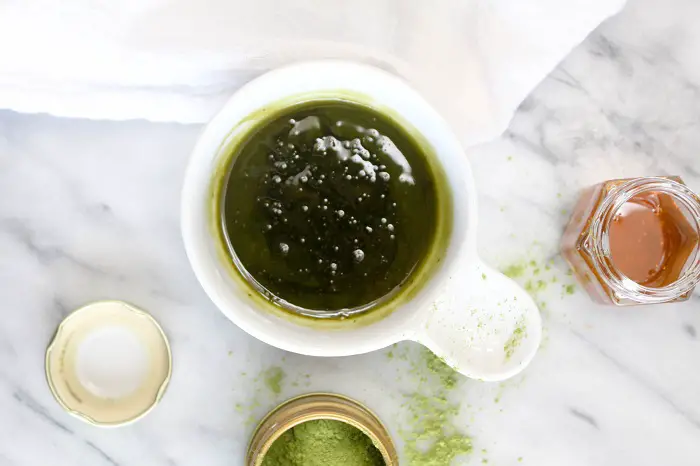 3. ENERGIZING GREEN TEA EYE MASK FROM DARN GOOD VEGGIES
Nothing can make you look quite as aged as puffy bags under your eyes, but thankfully, this DIY green tea eye mask aims to combat this exact problem!
It uses just three natural ingredients, including pure aloe vera gel, raw honey, and matcha green tea powder. The homemade mask will leave your bags de-puffed, moisturized, and less visible thanks to the power of these key ingredients.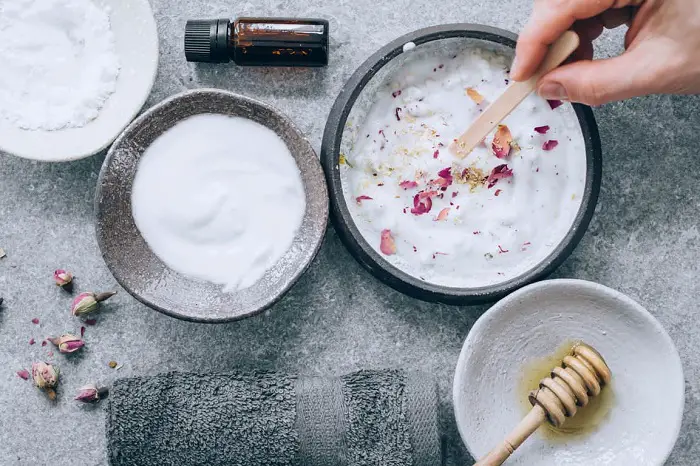 4. DIY HOMEMADE ANTI-AGING DAILY CLEANSER FROM HELLO GLOW
Almond, rice and dry milk powders are all great for mature skin and will leave your skin nourished and hydrated, which is why these ingredients are all included in this DIY anti-aging daily cleanser.
It's rich in vitamins A, D, E, and K, and also has anti-inflammatory and oil absorbing properties to boot. To use, combine a pinch of the mixed powder in your hand with water or rose water and make a paste.
Then, massage this gently into your face, neck and chest and rinse.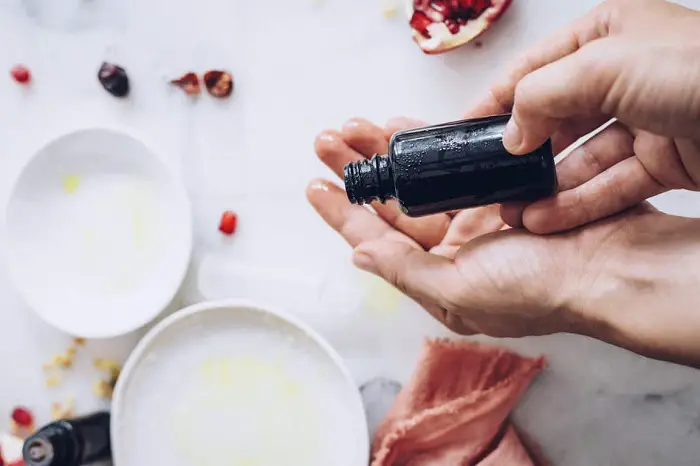 5. MAKE YOUR OWN ROSEHIP ANTI-AGING FACIAL OIL FROM HELLO GLOW
If you haven't started slathering your face with oil to prevent the signs of aging, then now is the time!
Rosehip seed oil is high in essential fatty acids that heal dehydrated skin, plus it works wonders on scars and is the predominant oil used for treating wrinkles and premature aging.
This tutorial teaches you how to make your very own mixture, helping you to save money in the long run.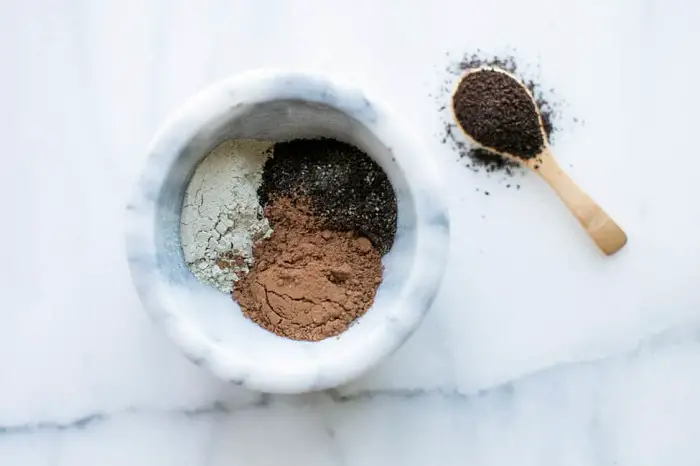 6. ANTI-AGING MOCHA MUD MASK RECIPE FROM HELLO GLOW
We know what you're thinking: a mocha mask containing cocoa, coffee, and clay?
Cocoa powder delivers tons of anti-aging antioxidants, as well as well as copper, iron and magnesium, while coffee will cleanse and exfoliate, firm and tighten skin, and even give you an energy boost.
Finally, bentonite clay is made of volcanic ash and can be extremely effective in pulling out aging toxins and impurities from the skin. Trust us, this DIY anti-aging mud mask is a total win-win for your skin!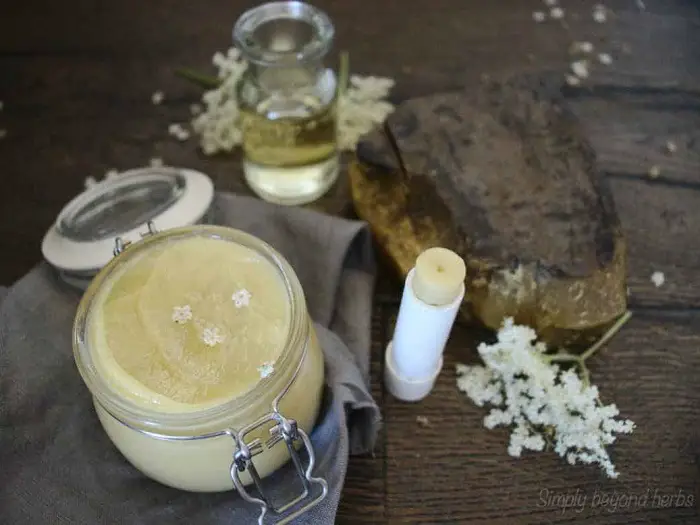 7. ELDERFLOWER SALVE TO REDUCE SIGNS OF AGING FROM SIMPLY BEYOND HERBS
This elderflower salve enhanced with Frankincense oil has positive effects on older skin and prevents signs of aging, making it ideal for mature skin.
Elderflowers are known for their softening, anti-inflammatory, and anti-wrinkle properties, making it an essential and natural ingredient in many toxin-free skin products.
As this tutorial explains: "Bioflavonoids and vitamins present in  Elderflowers reduce fine lines and the appearance of wrinkles. These antioxidants also encourage the growth of new cells and make the skin appear younger."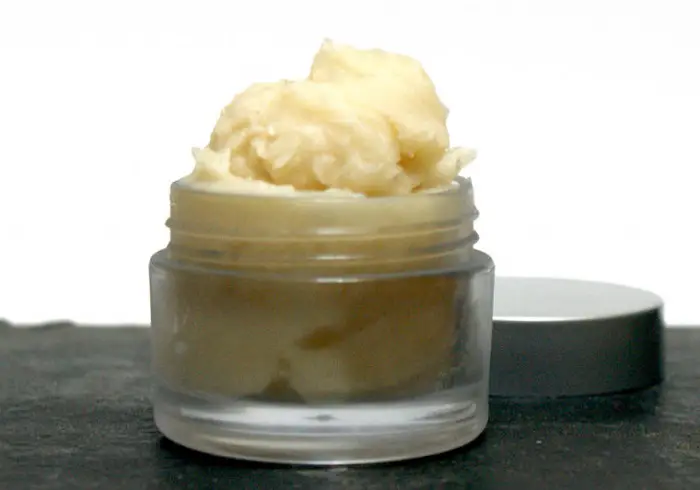 8. ANTI-WRINKLE GREEN TEA EYE CREAM RECIPE WITH NATURAL INGREDIENTS FROM SOAP DELI NEWS
Formulated using a combination of natural carrier oils known to promote healing like rosehip seed oil, walnut oil, pumpkin seed oil and evening primrose, this natural anti-wrinkle green tea eye cream recipe also contains green tea extract which is renowned for its antioxidant properties.
Apply once or twice a day to your eye area, and watch your fine lines, dark circles, and puffy under-eye bags slowly disappear!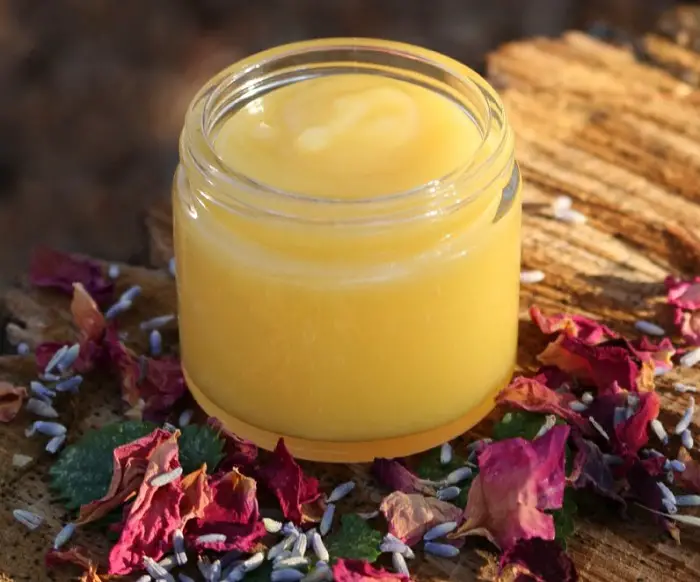 9. ROSEHIP & HONEY ANTI-AGING EYE TREATMENT FROM THE NERDY FARM WIFE
This rosehip and honey anti-aging eye treatment is perfect for dabbing around your eyes, on laugh lines, or other wrinkle prone spots. It contains the goodness of ingredients such as rosehip seed oil, raw honey, and sweet almond oil.
In fact, you can substitute the sweet almond oil for a number of oils of your choosing – such as avocado, sunflower, jojoba, or any other nourishing oil.
Apply at night after you cleanse and feel how silky-smooth your skin is when you wake in the morning!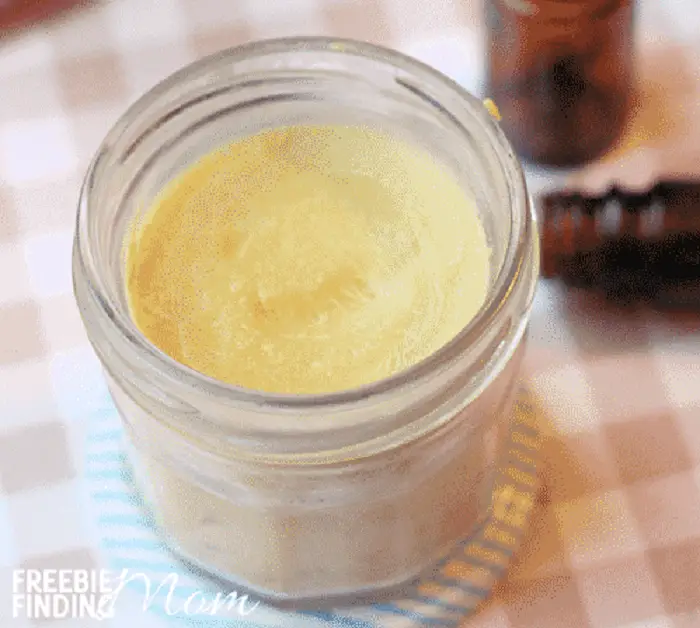 10. NATURAL HOMEMADE ANTI-WRINKLE CREAM FROM FREEBIE FINDING MOM
This natural homemade wrinkle cream is made with a blend of shea butter, beeswax, and plant essential oils such as Frankincense and Sandalwood.
Together, these natural ingredients give you a night-time anti-wrinkle cream that helps erase the look of wrinkles and restore your skin to its youthful state. After washing your face as normal in the evening, apply a light coat to the entire face and neck. You can also use it on your chest too!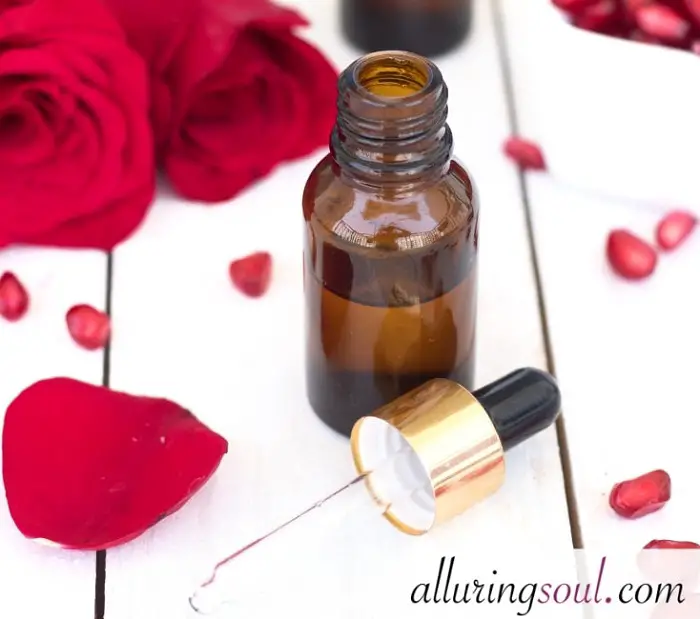 11. DIY ANTI-AGING FACE SERUM FROM ALLURING SOUL
If you're looking to fight wrinkles, age spots, scars, and acne, then you're in luck!
This DIY anti-aging face serum does all of this and more, plus it contains essential vitamins and nutrients from ingredients such as hemp seed oil, argan oil, pomegranate seed oil, geranium essential oil, tea tree essential oil, rose essential oil, and frankincense essential oil.
It doesn't just work wonders on your aging skin, but smells pretty darn good too!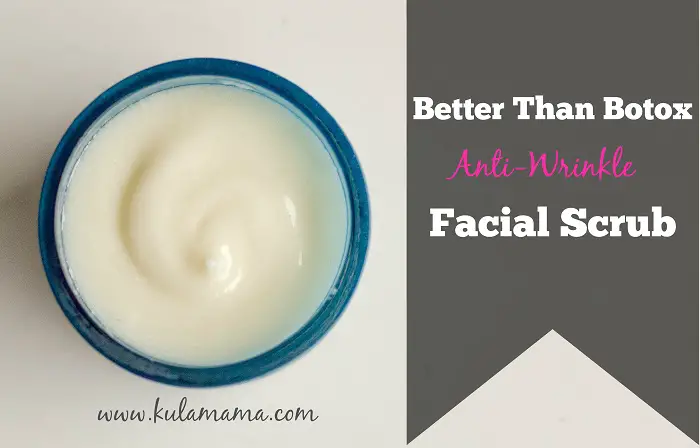 12. 'BETTER THAN BOTOX' FACIAL SCRUB FROM KULA MAMA
To make this Better than Botox Facial Scrub, you combine two essential oils that support great looking skin: lavender and frankincense.
When combined with other ingredients including baking soda and raw Manuka honey, you've got yourself one highly effective, anti-aging facial scrub that still costs way less than store-bought products. Plus, just like the other products listed in this post, this facial scrub is completely toxin-free. Hooray!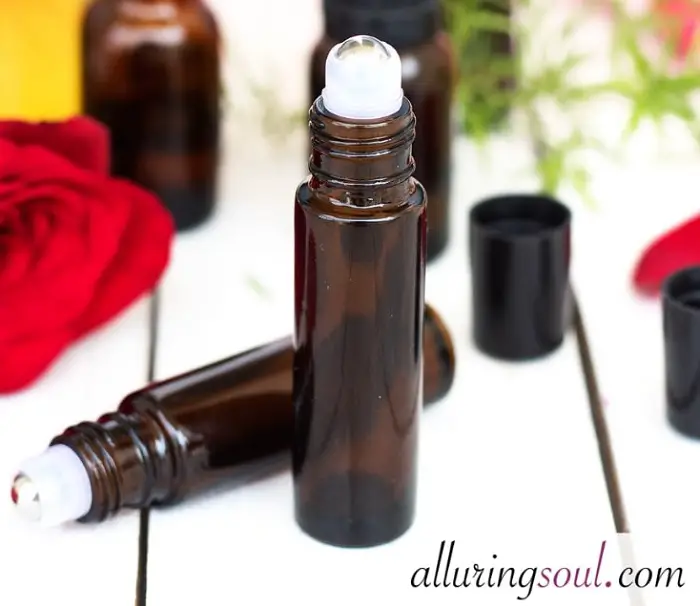 13. DIY BEST ANTI-WRINKLE UNDER EYE SERUM FROM ALLURING SOUL
If a DIY anti-wrinkle serum which can be rolled-on under your eyes is more your thing, then you're in luck. This homemade version is made of powerful and effective essential oils which repair skin and provide essential nutrients to the under-eye area.
These include essential oils such as rose, geranium, and frankincense, as well as evening primrose oil, carrot seed oil, rosehip seed oil, and vitamin E oil. You'll have more youthful eyes in no time!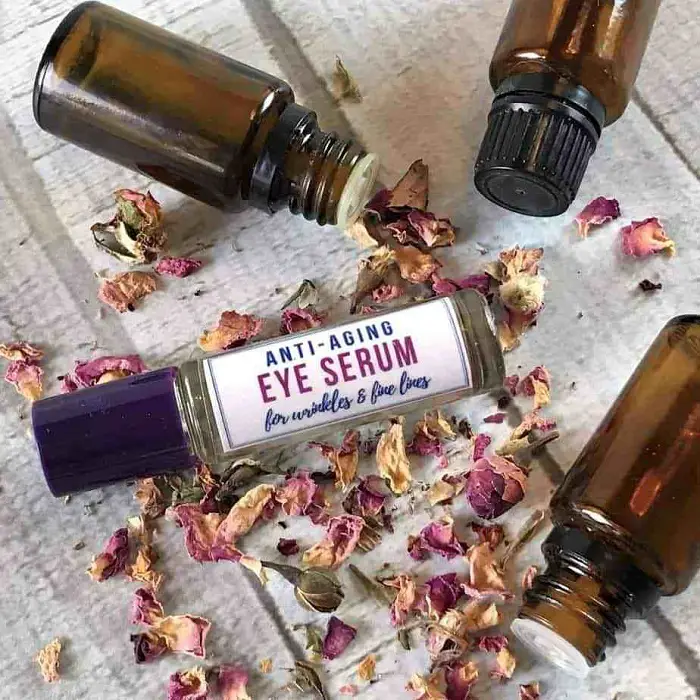 This DIY anti-aging serum offers plenty of benefits, including rejuvenating skin by increasing new cell growth and turnover, moisturizing and plumping skin to reduce the appearance of wrinkles, boosting collagen, and improving elasticity and skin firmness.
It works so effectively because it contains a number of powerful (yet natural) ingredients, including frankincense, lavender, rose, sandalwood, helichrysum, rosehip seed oil, and vitamin E oil. Sounds divine!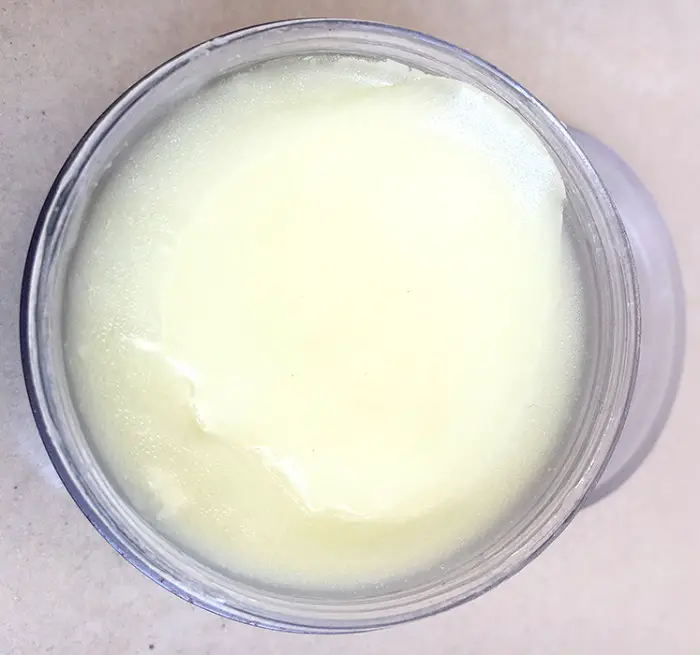 15. DIY ANTI-AGING OLIVE OIL FACIAL NIGHT CREAM FROM WOMANATICS
This DIY anti-aging olive oil facial night cream combines the goodness of olive oil, coconut oil, beeswax, vitamin E oil, and wheatgerm oil.
All these ingredients have come together to make a potent anti-aging night cream that is free of harsh chemicals or toxins. The homemade mixture contains just five ingredients in total and takes about 10 minutes to make. You could even whip it up this afternoon!
Which Anti-Aging Recipe Will You Try?
There you have it – 15 of the top homemade anti-aging products to wind back the clock on your appearance and prevent further signs of aging.
It doesn't matter whether you're 30 or 75; all of these products contain a wide array of benefits for your skin and are packed-full of essential vitamins, minerals, and other nutrients.
We know it can be tempting to purchase a cheap anti-aging cream, cleanser, mask, or serum at your local supermarket, but be sure to check out the ingredients in it before you do.
If you can see terms such as "perfume" or chemical names which are lengthy and hard to pronounce, we recommend you simply walk away. Making your own natural, homemade anti-aging products can take as little as a few minutes and will only provide your skin with the good stuff.
Which DIY anti-aging products will you be trying for yourself? We'd love to hear from you in the comments section below!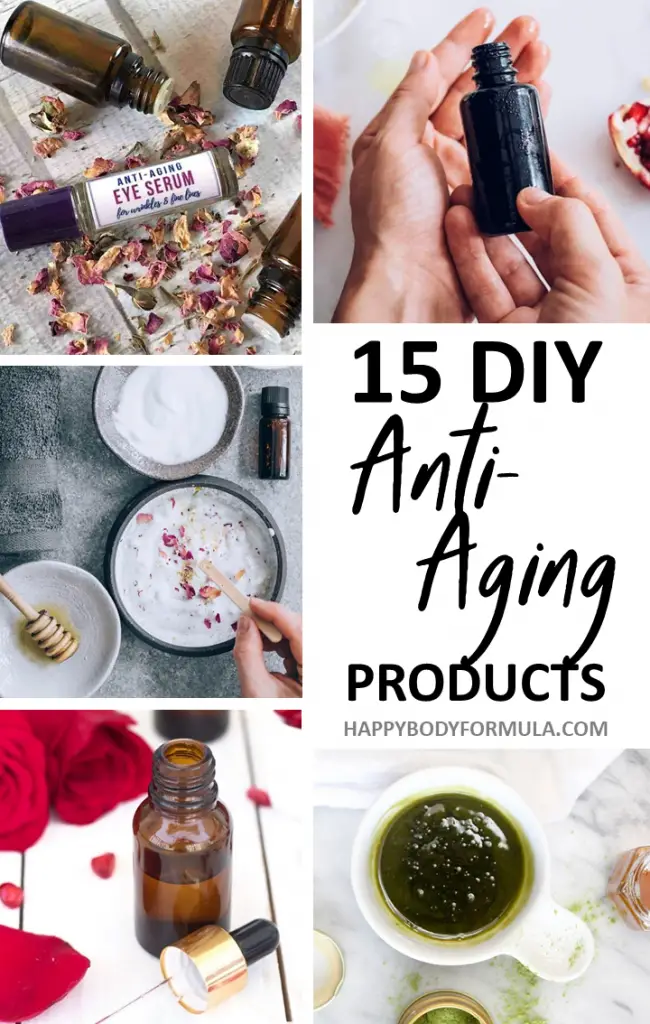 Melanie Clarke is the founder of Whim Online Magazine, an online magazine based in Australia that has a strong focus on whimsical + dreamy photography, as well as art and fashion content.