The bar is the ultimate convenience food. Throughout its rise on grocery store shelves, the variety of options we see are often labelled as healthy snacks with plenty of protein to get us through the day.
Some bars really have something going for them, and some of the more popular brands these days are even low-carb. That is, until you get to the candy bar aisle. Whatever portable craving is calling your name, there's a way to make it happen… keto style!
In today's recipe round up, we have low-carb and keto bar recipes for every occasion whether you need some post-workout fuel or you're missing your favorite candy bar.
These are easy to make and store, so you can tuck away a batch in the freezer for easy additions to your lunch box everyday. Create your own convenience without driving up your blood sugar.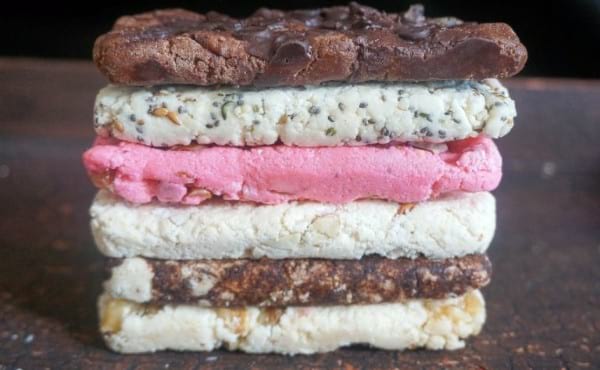 Quest bars are some of the most beloved protein bars of keto dieters and everyone beyond. They taste good, the texture is on point, the protein is high, the carbs are low, and the flavors are abundant.
Unfortunately, the price tag is high! Have you ever thought about making your own at home? If so, this is the only recipe you need to make it happen.
You can practice with the base of it, and experiment with your own favorite flavors. This tutorial highlights a few favorites including maple-walnut, strawberry-almond, and double dark chocolate.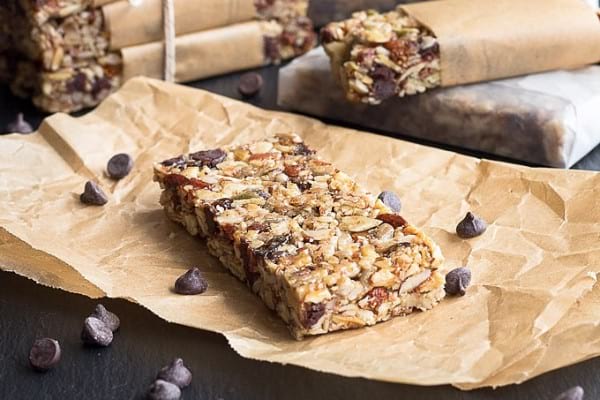 Most chewy granola bars are a far cry from low-carb, boasting ingredients like oats and other grains, added sweeteners, chocolate, fruits, and more.
These bars have all the crunch, texture, and energy you're looking for in a quick, on-the-go snack while keeping it keto. This blend of five different nuts and seeds, Lily's stevia-sweetened chocolate chips, flaxseed, and goji berry won't have you missing out on anything.
These are a great way to boost fats and nutrients for the day, and they're fantastic for packing kids' lunches.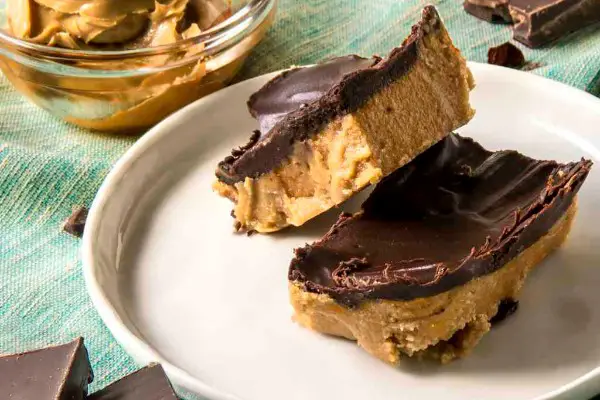 The keto dieter's dessert dreams can be summed up in approximately two parts: peanut butter and chocolate. Fortunately, with recipes like this, it's a reality.
These are sweet and decadent – almost like fudge – with no sugar and a big fat boost. You could also swap out peanut butter for another favorite nut butter like creamy cashew butter or almond butter if you prefer, or if you avoid peanuts.
Either way, these are a great way to push past the afternoon slump, low-carb style.
4. S'mores bars from All Day I Dream About Food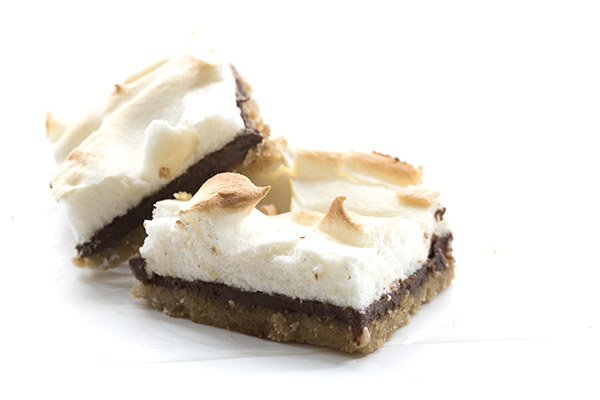 There's nothing quite like s'mores over an open fire, besides having the s'mores easily accessible, at your fingertips whenever you've got a craving.
A graham cracker crust and a fluffy marshmallow layer on top make a delicious sandwich for the chocolate layer in the centre. No carbs here, either. I know – it's almost a miracle. Bring the campfire with you.
Fathead dough is often used in keto recipes that require flour. You see it in keto pizza recipes and keto cookie recipes sometimes. Basically, it's just a gluten-free baking dough made from coconut flour and almond flour, meaning it's high in fat and low in carbs – that's what we're going for here!
Seasonal blueberries are a great treat in moderation when following a low-carb plan, and these blueberry bars are reminiscent of coffee shop pastry favorites. at just 3.8 grams of net carbs per slice.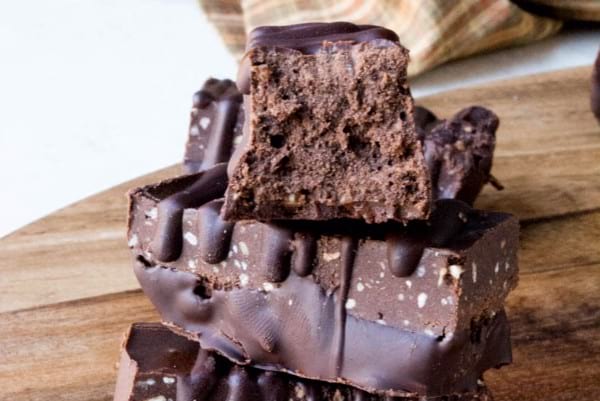 How amazing do these nut-free, no-bake protein bars look? If chocolate is your jam, these bars are going to be your new BFF.
With just a few key ingredients, these are rich and decadent, boasting a healthy dose of fats from seeds and utilizing your favorite chocolate protein powder that will make these the perfect post-workout fuel for the muscles.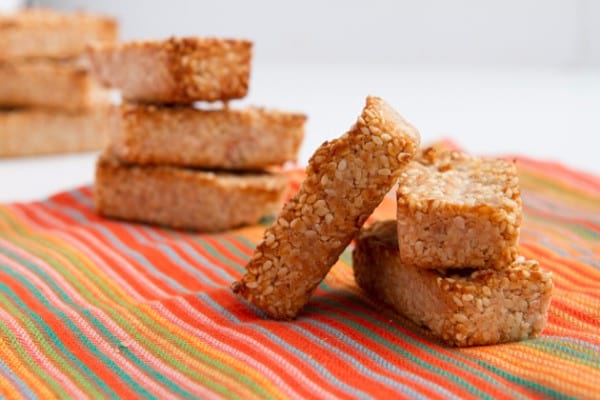 Many keto bar recipes or fat bomb recipes require them to be kept cold due to the use of oil that will melt otherwise. These bars? You can truly take them on the go with you.
In place of coconut oil, these bars are held together with coconut butter. A little bit of applesauce is used to sweeten them without jacking up the carbs, and sesame seeds make up the bulk and texture of these for a delicious, cookie-like taste you won't be able to resist.
8. Twix bars from Sugar Free Londoner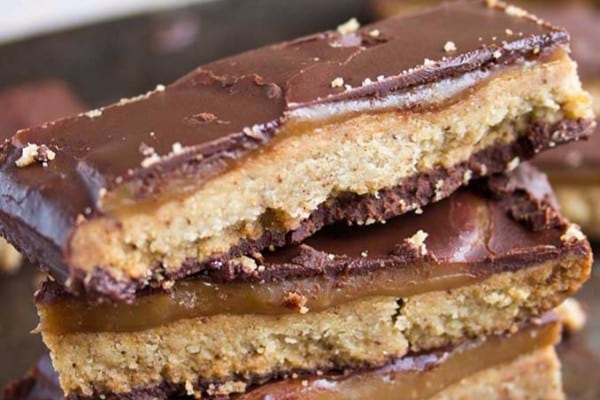 Some people like their protein bars and other people like their granola bars. For the rest of us getting tempted in the checkout lane with the stacks of candy bars conveniently located for impulse purchases, we like our Twix bars.
This keto recipe boasts a crunchy shortbread base, a layer of sweet caramel, and a chocolate coating without missing a beat. Get your candy fix without the belly ache!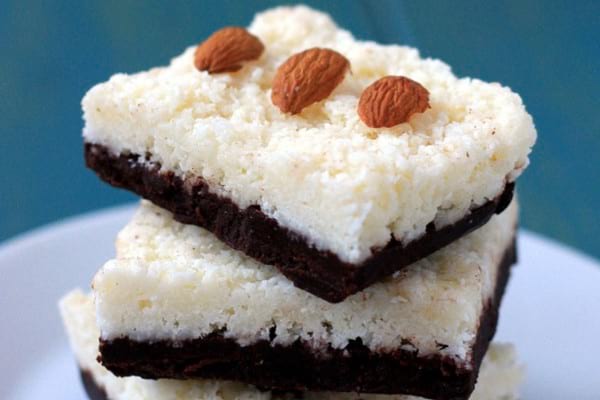 Another one for the candy bar lovers! Almond Joy bars have so much potential when you make them at home. The two main ingredients – dark chocolate and coconut – are pretty good for you, and it's simple enough to keep the carb count low.
Here's another recipe for your candy stash, and you can feel good about reaching for a treat when the craving calls in this instance.
10. Mocha cheesecake bars from Ruled.me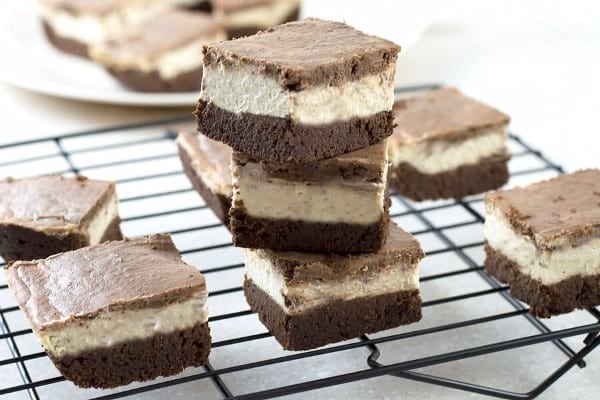 Some people want protein bars and some people crave a crunchy granola bars. Some people are getting their candy bar fix. Others? Well, we want straight up dessert.
Instead of making an entire cheesecake, these filling bites are a good treat to keep handy and they freeze well, making it easy to grab-and-go when you need it.
It's a great side for your morning cup of coffee, and these also make a fabulous, healthy holiday treat.
So many fun ideas – right? Let us know which recipe you're looking forward to trying, and make sure to share these scrumptious keto bars with your low-carb friends. Eat up!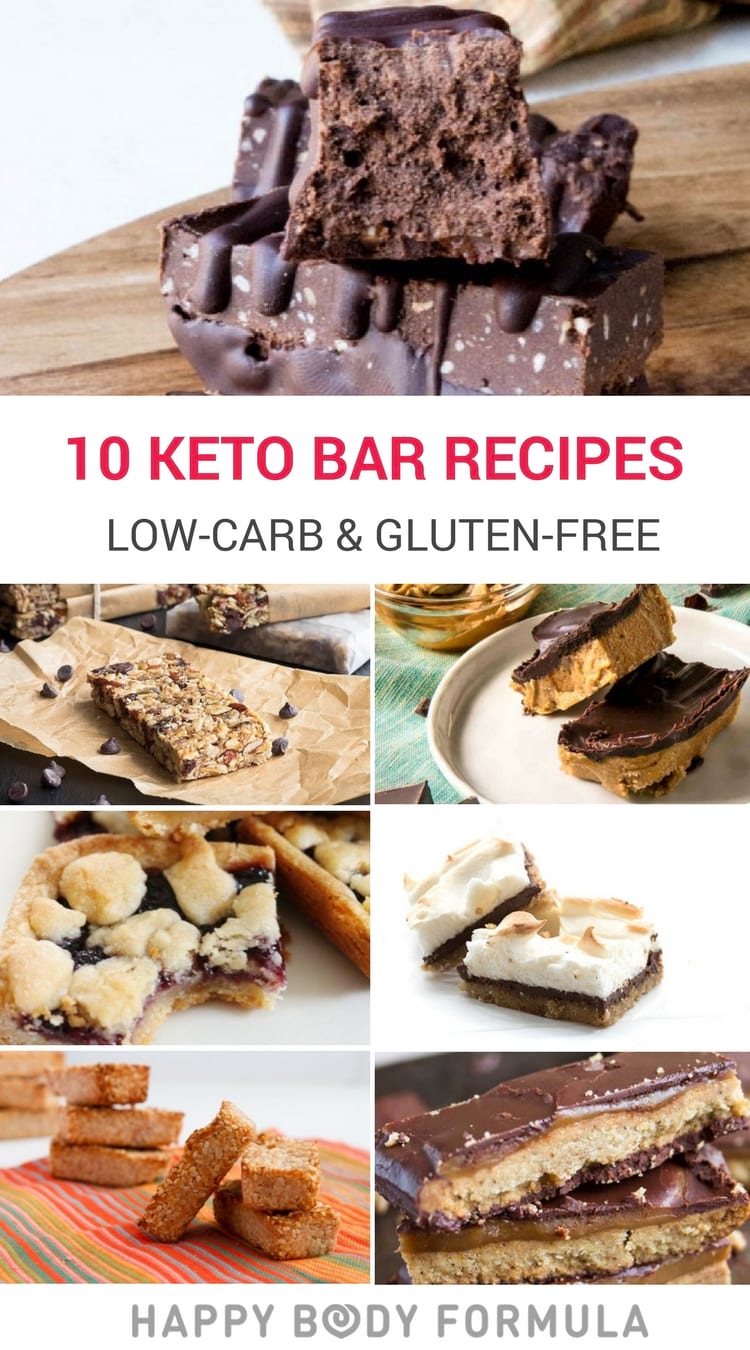 Music, mountains, dogs, travel, food and friends.